Osprey's Aircover combines a high quality rain cover with a transit cover. When the heavens open the cover will protect your pack and its contents then the back panel can be zipped up to fully enclose your pack for flights and coach journeys.
RAIN & TRANSIT COVER
From Trail to Terminal
The Osprey Aircover range is designed to fully enclose your pack in a lightweight and durable cover which also doubles as a high performance rain protector when you are out on the trails.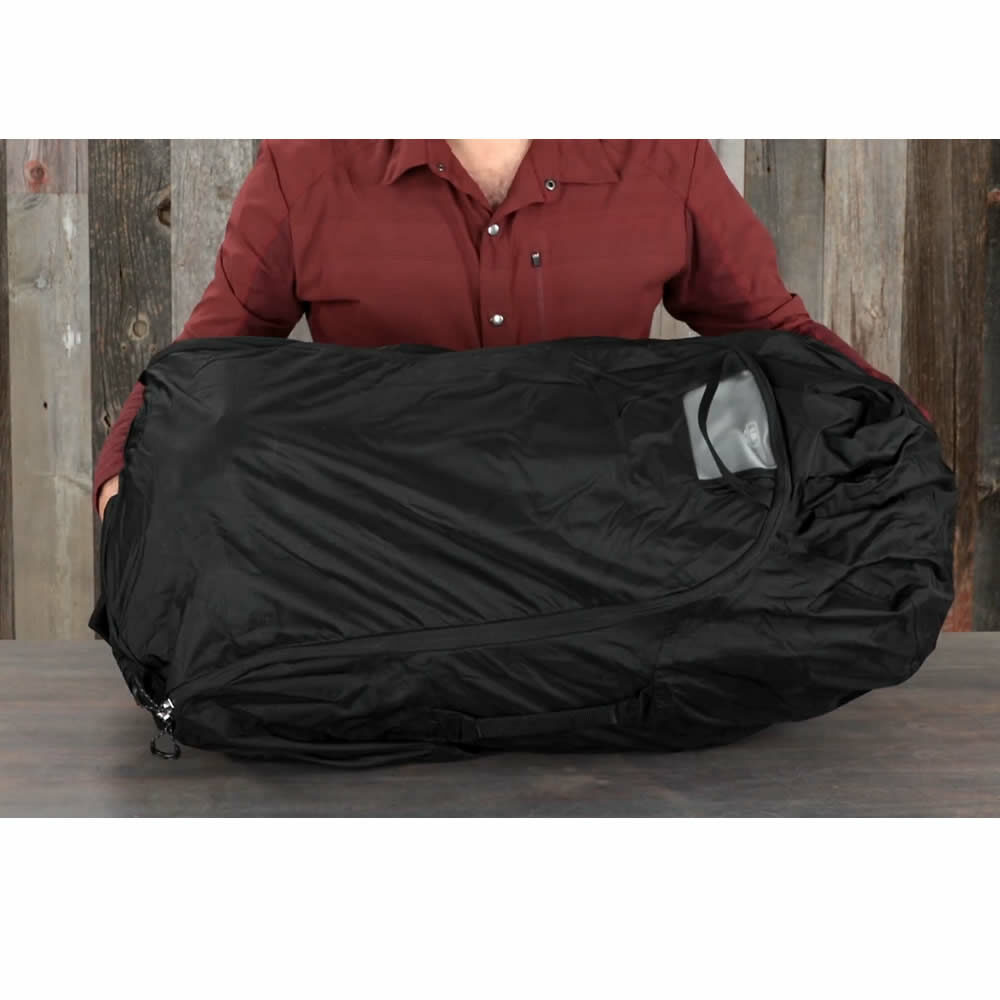 ID WINDOW ON REAR
Easily Spot Your Pack on The Carousel
An integrated ID slot allows you to quickly identify your pack when needed and assists other in locating you should it get lost.
INTEGRATED DRAWCORD
Fits Snugly Around Your Pack
An integrated drawcord ensures the Aircover fits snugly around your pack offering rain protection when it's needed.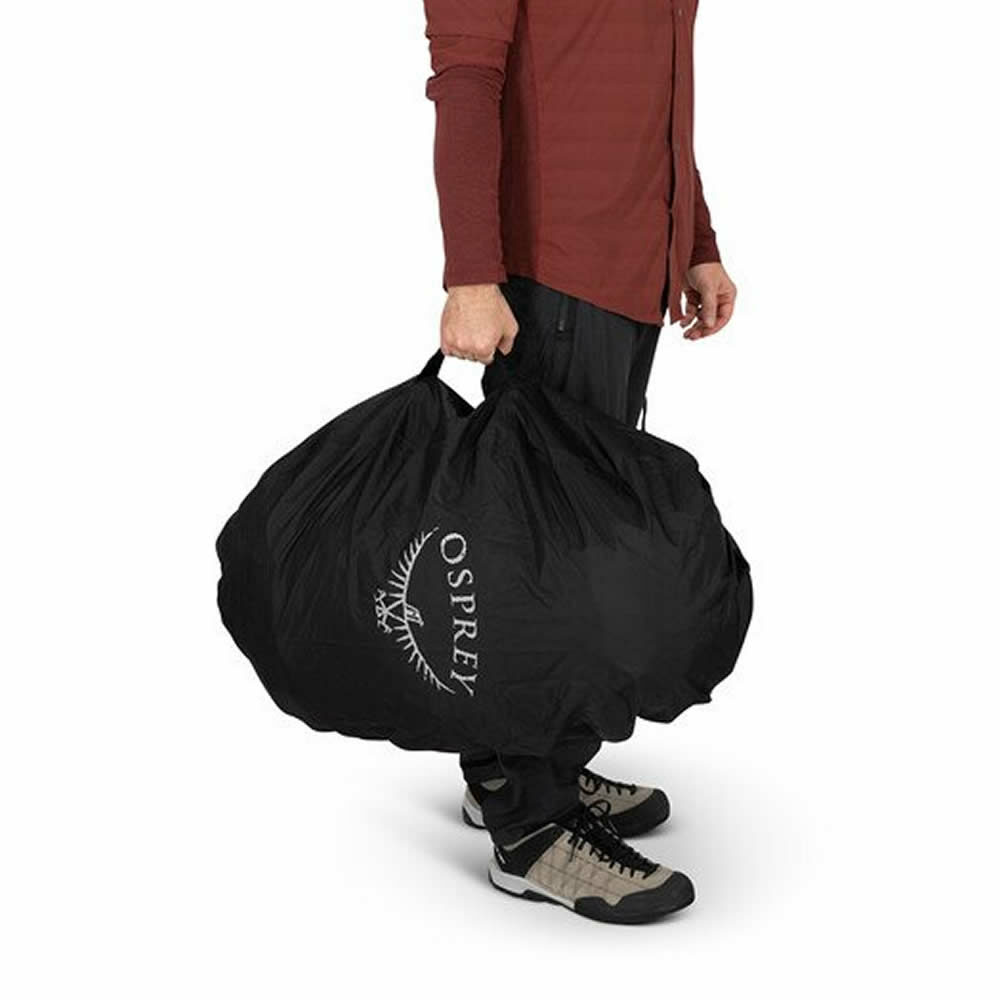 SIDE GRAB HANDLE
Quick Carry Option
When your rucksack is fully packed away in the Aircover you can use the grab handle for carrying.
COMPACT STORAGE
Packs Into Itself When Not Needed
When you don't need the cover it simply packs into itself for compact and simple storage in your packs accessory pocket.