Eagle Creek's Reveal range have a large mesh window on the front so you can see what you have packed inside at a glance. Even better the main materials are made from recycled materials and come with Eagle Creek's Lifetime Warranty.
This handy starter set contains three packing cubes; a medium which is 25.5 x 36 x 8cm (14.5L), a small which is 25.5 x 18 x 8cm (7L) and an x-small which is 11 x 19 x 6cm (1.7L).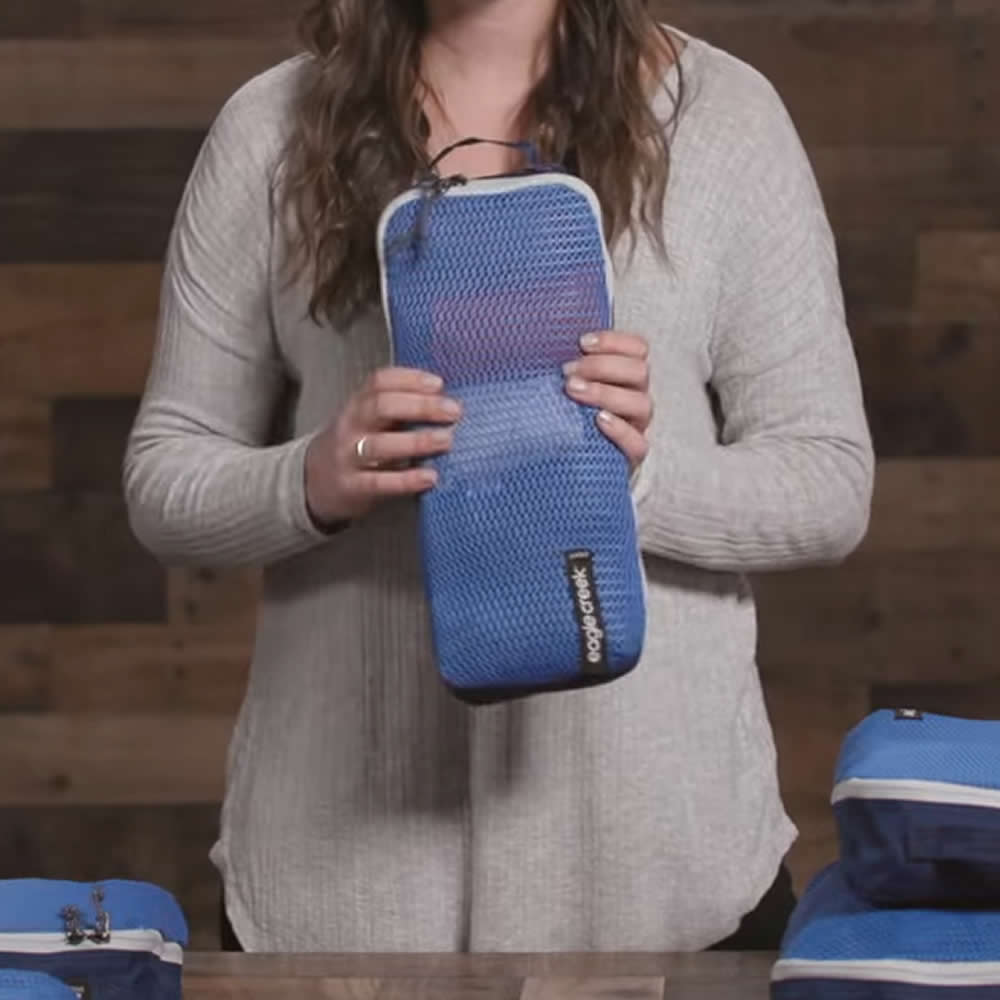 FRONT MESH WINDOW
Easily See What You Have Stored Inside
All of the Reveal cube range feature a mesh window on the front so you can see what's inside at a glance.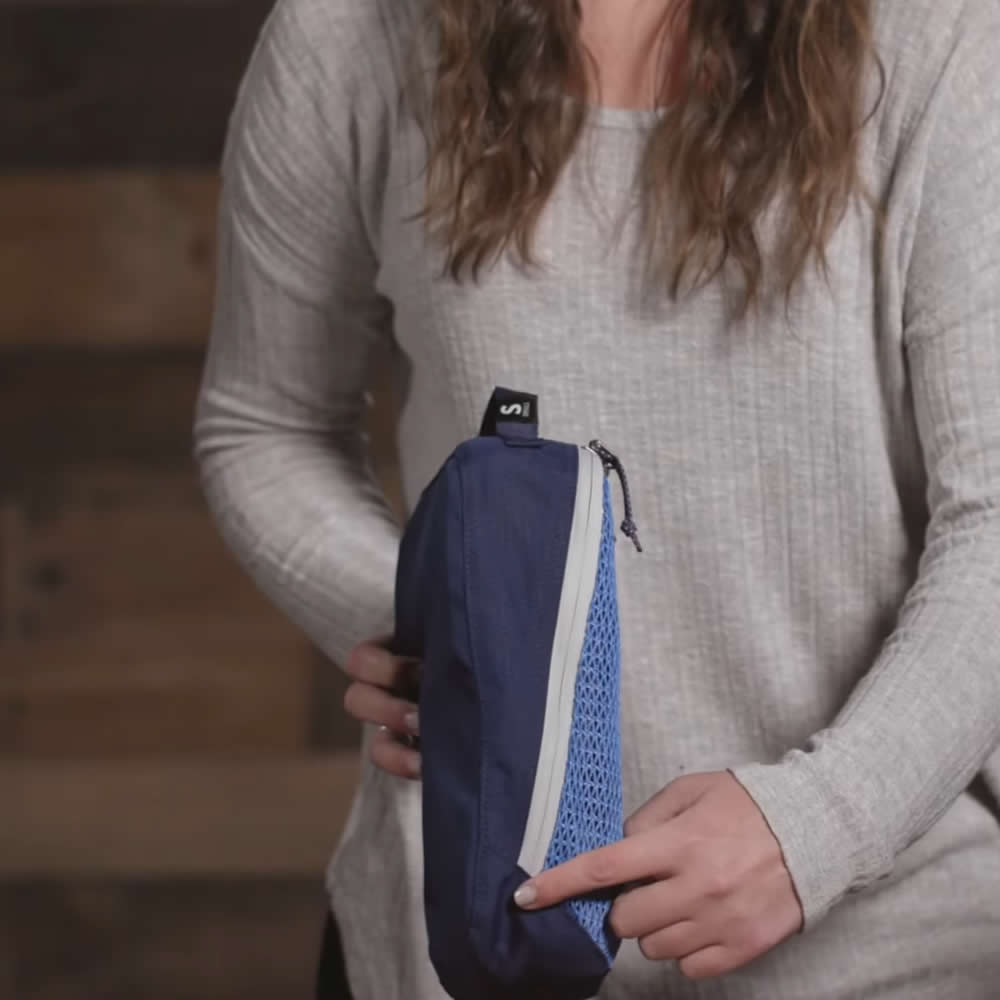 ANGLED ZIPPER
Adds Structure When Packing
The cubes feature an angled zipper which means the cube will keep its shape even when empty making packing them a lot easier.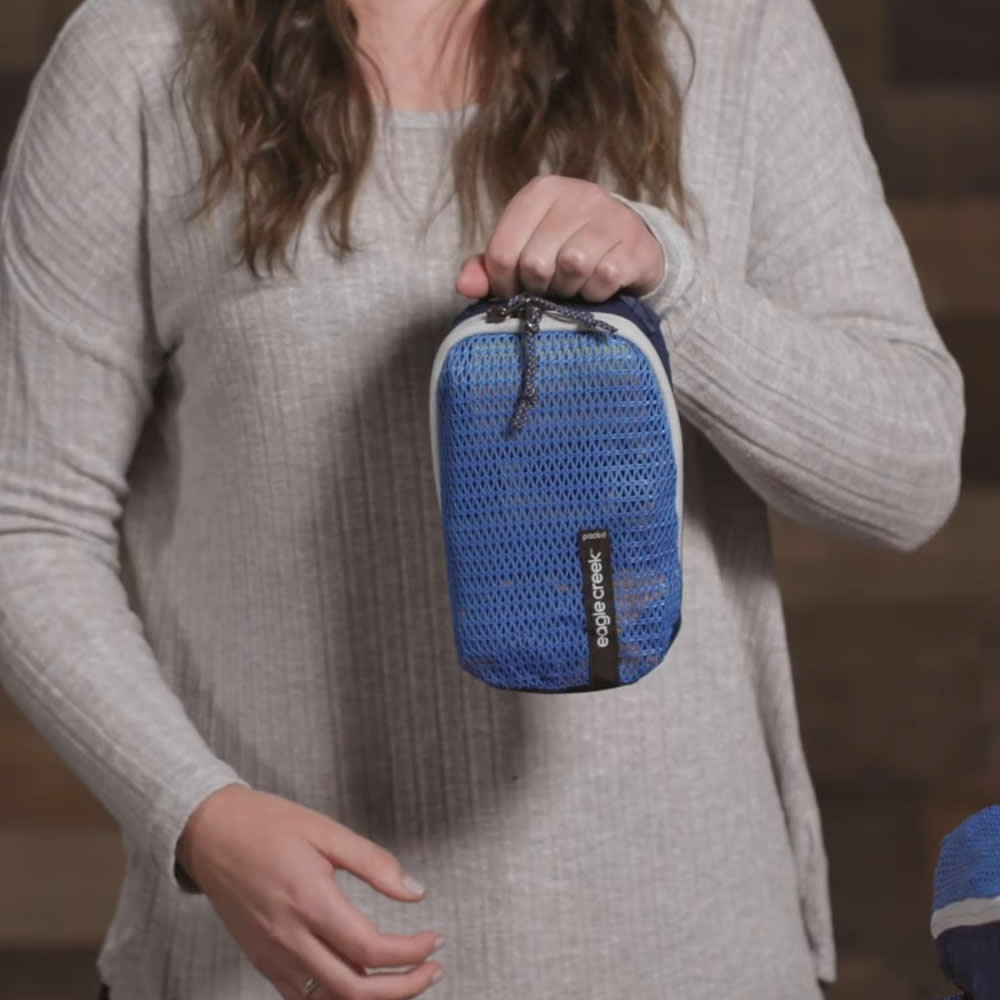 TOP HANDLE
For Easy Grab and Go
Each cube features a top handle which is perfect for hanging on a hook for quick access in your room. The cube size is also sewn into the handle so you can tell the cubes apart in your pack.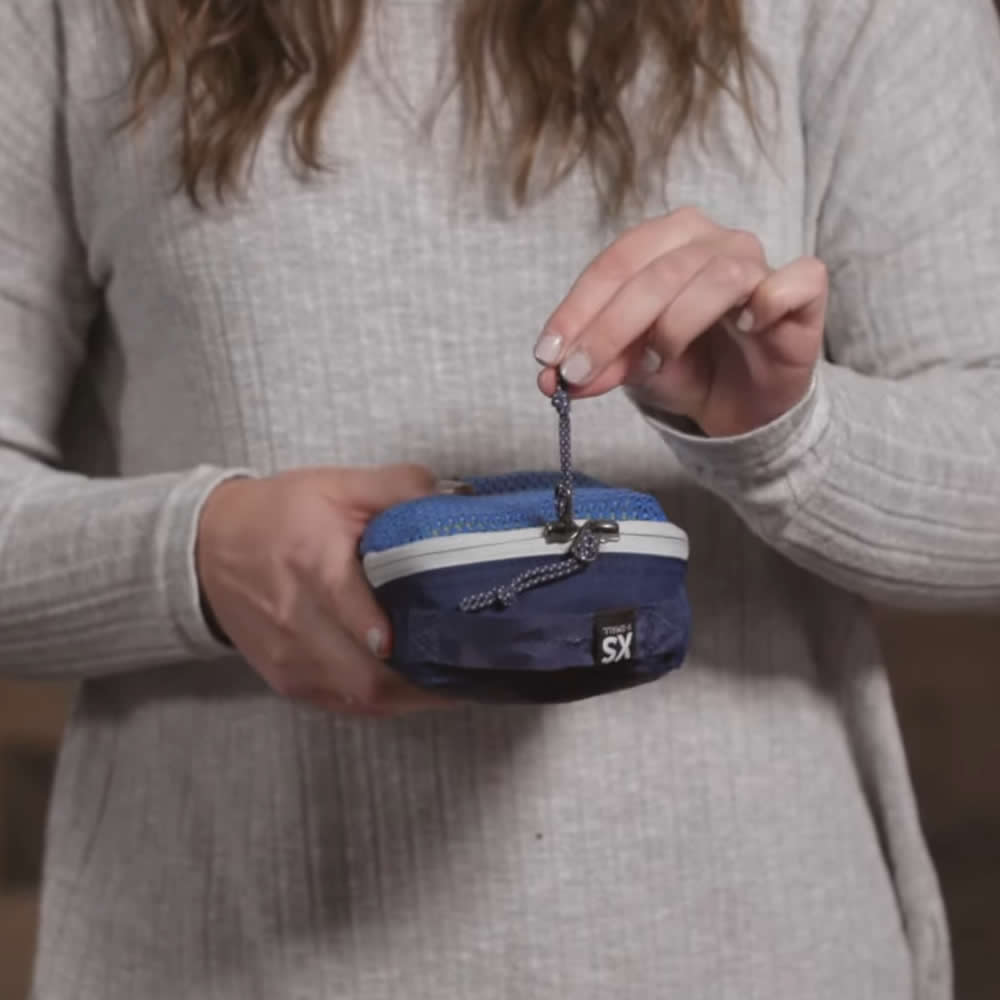 DURABLE SELF REPAIRING ZIPPERS
No More Split Zippers
Durable self repairing zippers mean you won't get caught out if you try to overfill your cube. They also have climbing rope inspired pullers which make opening easier.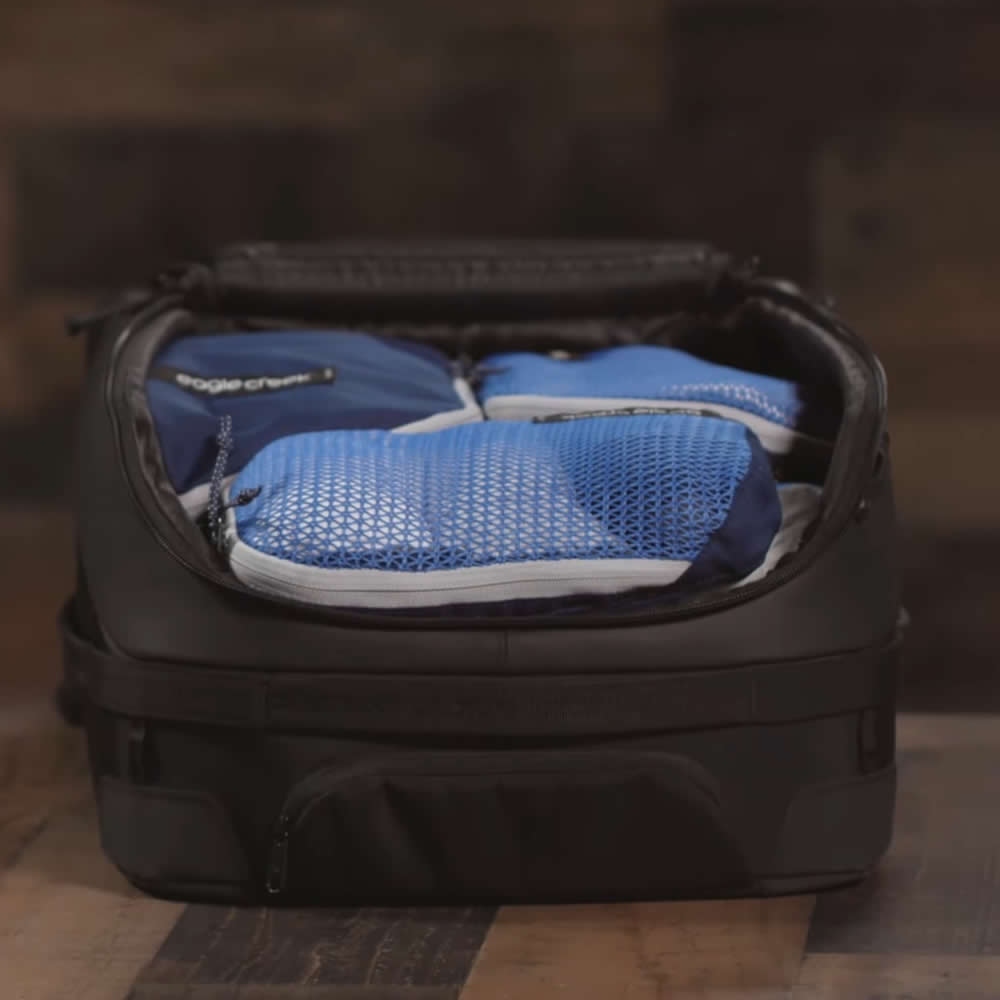 REVEAL RANGE
Mix & Match Your Cubes
The Reveal range includes multiple sizes of cube which you can buy as a set or individually in small, medium or large. There are also washbags and garment folders available in the four different colourways.