It's always wise to protect your backpack when travelling, you never know when a strap or buckle might get caught on an airport conveyor belt. The Osprey Airporter in medium is designed to alleviate the risk of damage to your backpack during your trip by keeping it tucked away.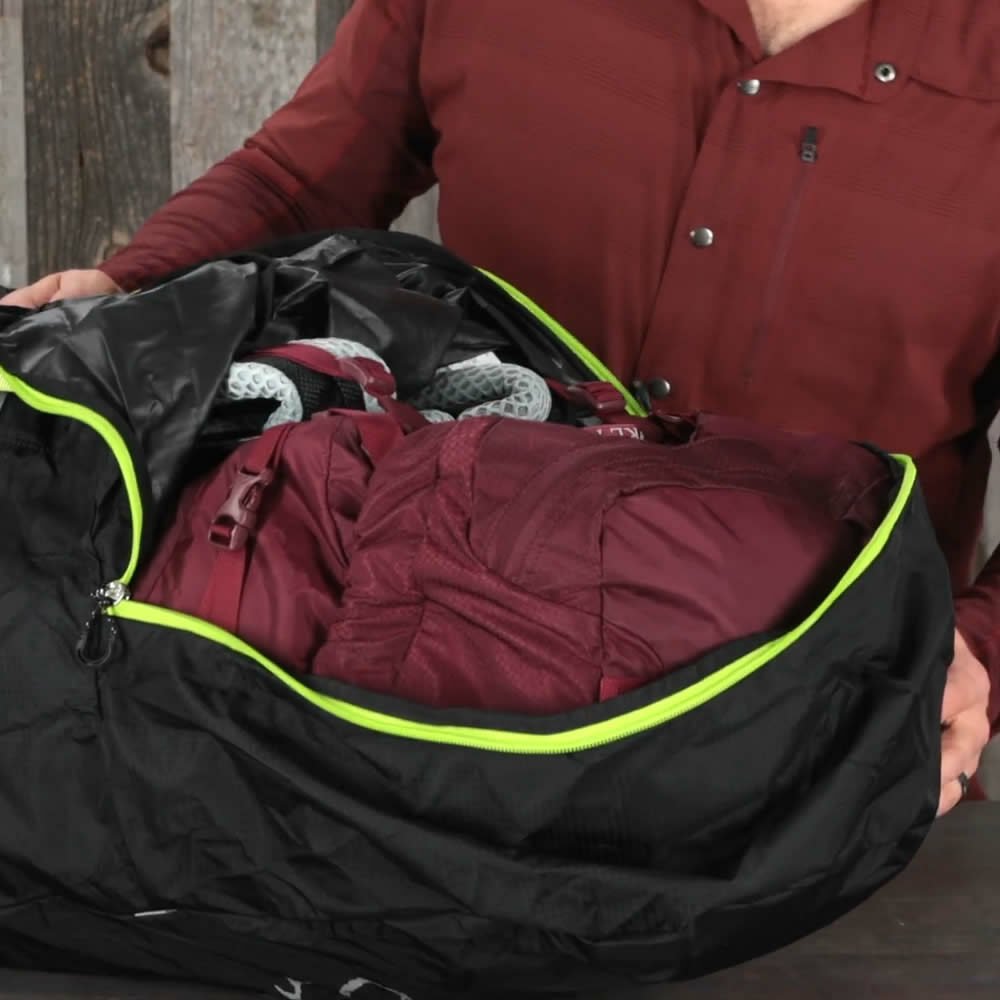 FULL BACKPACK COVER
Fully Enclose Your Pack For Protection
The Osprey Airporter range is designed to fully enclose your pack in a lightweight and durable cover so straps, pockets, zips and more are protected when placed on aeroplanes and coaches.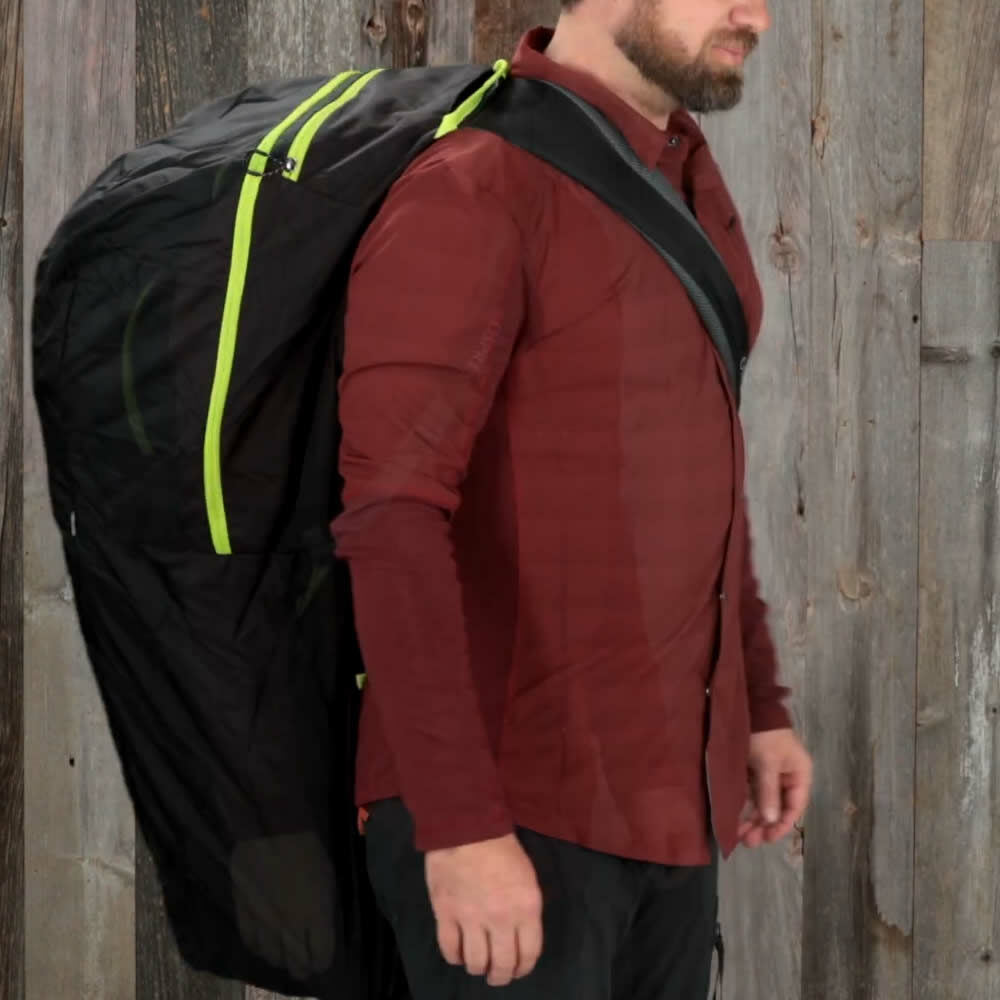 COMFORTABLE SHOULDER STRAP
Adjustable Shoulder Strap for Comfort Carrying
The improved shoulder strap now allows you to carry it on either shoulder so you can go for the most comfortable option.
ID WINDOW
Handy Inbuilt ID Window
The integrated ID window allows you to easily distinguish your luggage and provides a simple way to advise others of your contact details in case your pack goes missing.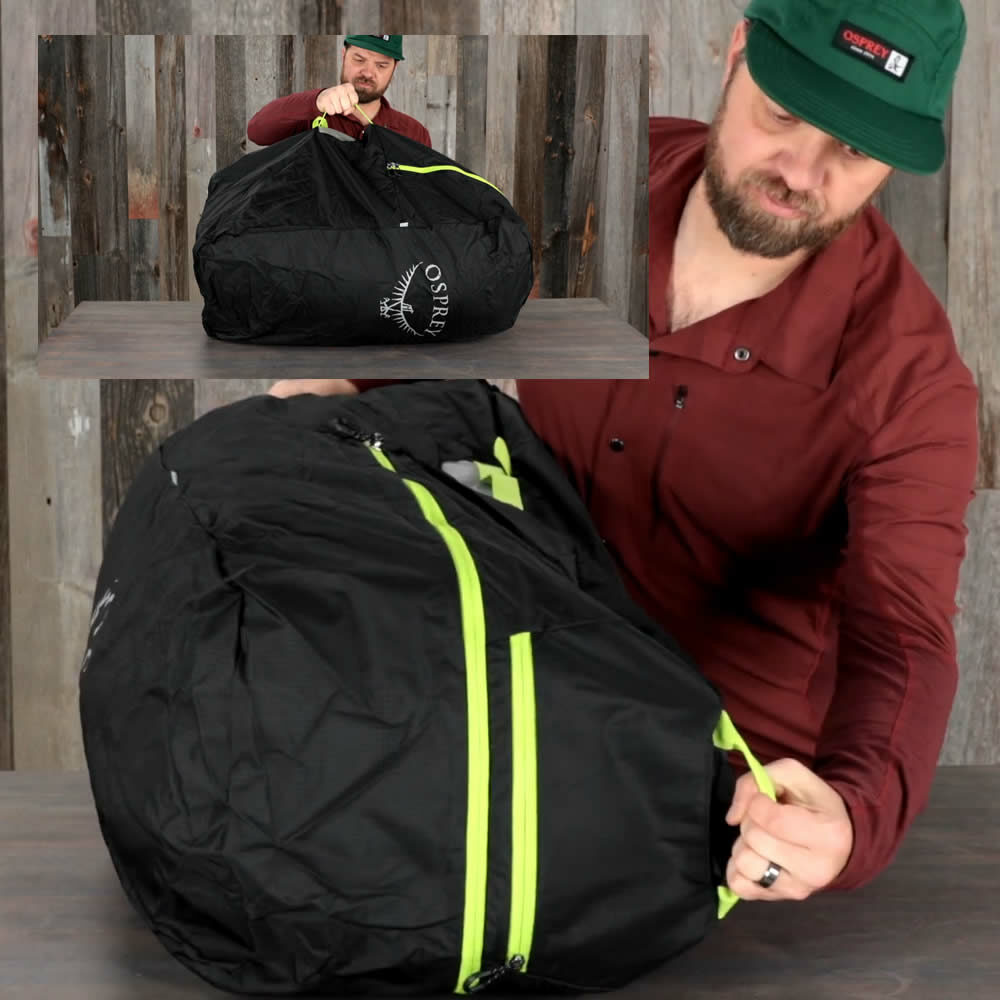 TOP & SIDE GRAB HANDLES
For Easy Handling at Check In
The robust side and top grab handles allow for easy carrying and manhandling over short distances. Ideal for lifting off the airport conveyor or down from overhead lockers.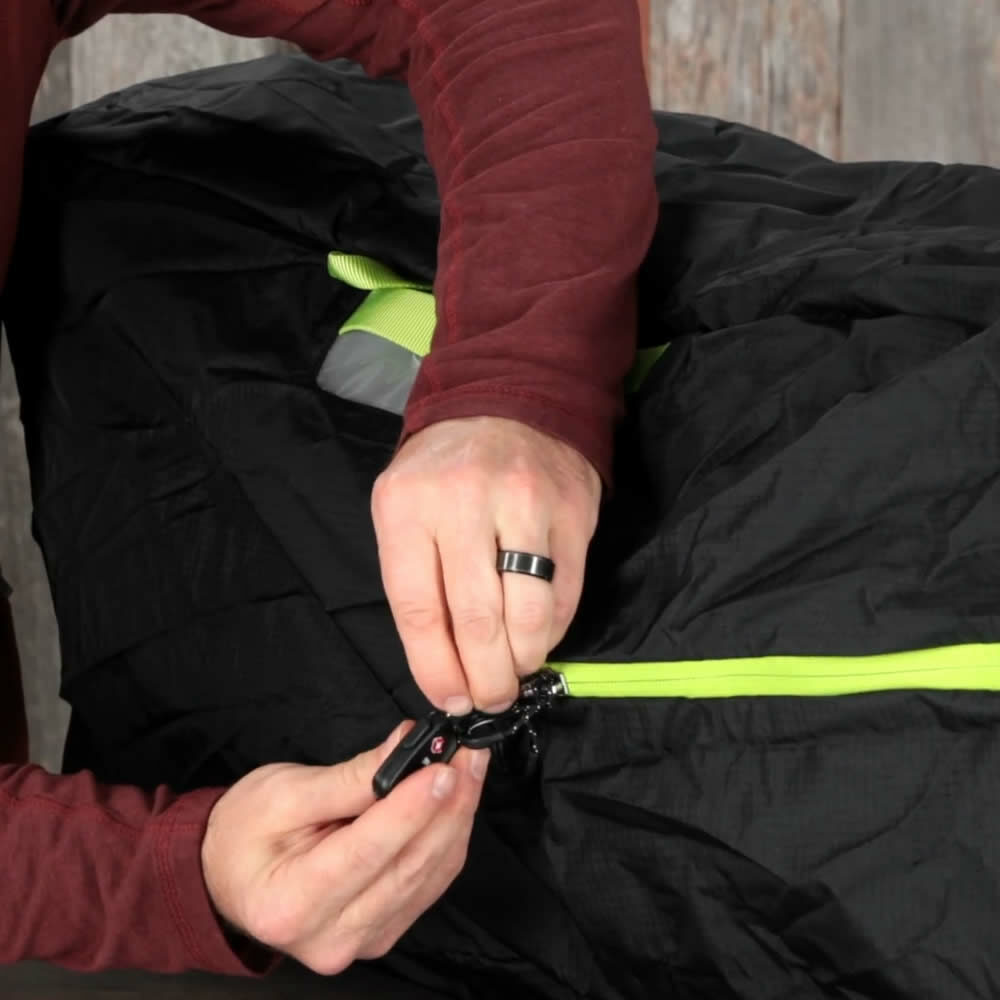 LOCKABLE ZIPS
Lock Your Zips With A Padlock
The zips on the Airporter integrated metal loops allowing you to pass your own padlock through and secure your pack inside.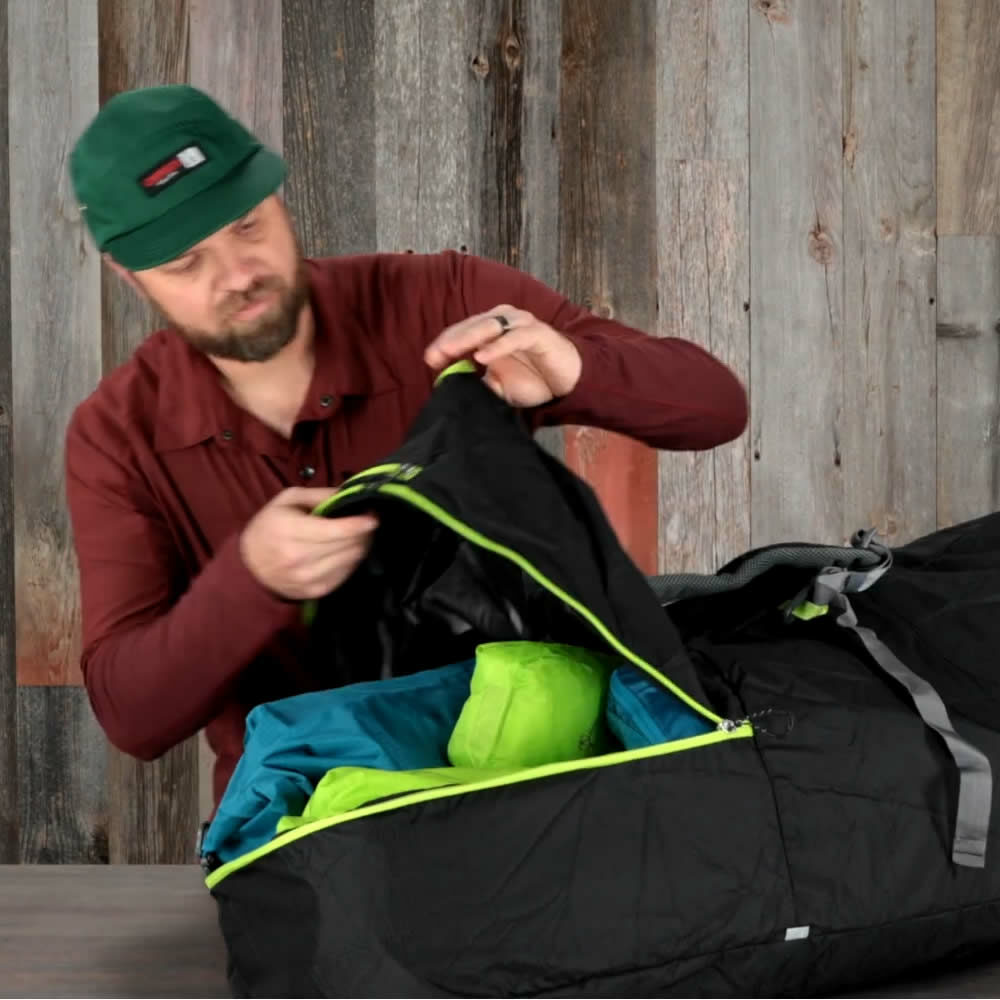 HANDY ADDITIONAL STORAGE
Use As Additional Storage
If you end up bringing home more gear than you left with the Airporter is ideal to be used as an additional duffel or storage bag.
Now made from recycled materials, the 210D double ripstop nylon is lightweight but extremely robust protecting your pack inside it. When you're wearing your backpack, you can pack the Airporter into its own handy storage pouch making it easy to store when you're not using it to protect your backpack. The cover is constructed from lightweight and durable fabric with taped seams and a water repellent coating to provide extra protection. Zips are also lockable to keep your gear secure in transit.
• Improved shoulder strap function – can be easily hung on the left or right
• Protects backpacks when traveling – strap and material protection when on flights, coaches etc
• Works as a packable duffel to carry extra gear – when you bring more gear back home
• Large lockable zipper opening – for easy loading and security
• Top and side grab handles – for easy handling off the airport conveyor or coach understorage
• ID card window – easily add your contact details in case of loss
• Packs into itself – so you won't lose the storage pouch when on the move