Southeast Asia is arguably the most popular backpacking destination, so we've put together a packing list for our readers. You'll be aware of the basic things you need to pack, such as your passport, travel documents, currency and photocopies of your passport/important documents, but to ensure you don't miss any essentials check out what we would pack for travelling in Southeast Asia…

As a general rule we don't go into too much detail when it comes to clothing. This is purely because trip lengths vary, as do the activities travellers have planned during their trip, but here are some basic items of clothing we would recommend packing for a trip to Southeast Asia.
Flip Flops/Sandals – The staple item of footwear for travellers in Southeast Asia. They're easy to remove when visiting temples and are also great for the beach.
Comfortable Walking Shoes/Boots – If you're planning to get some trekking under your belt during your trip, a good pair of walking shoes or boots are a must. There are some fantastic treks in Southeast Asia, particularly in Indonesia, so make sure you have some suitable shoes for walking and treks!
Temple-friendly Clothing – Suitable temple attire is a must for travelling in Southeast Asia, which means no vest tops, shorts or short skirts! Long and loose trousers are the way forward and you can usually buy these cheaply in Southeast Asia, you can also wear sarongs to cover up in most temples. A light cotton t-shirt is recommended for visiting temples, as you cannot expose your shoulders or chest…At least there'll be less flesh for mozzies to feast on!
Hat – The heat can get pretty intense in Asia, so wearing a wide brimmed hat to protect your head from the sun is a wise move.
Swimwear – An obvious one, we know, but an essential for travelling in Southeast Asia. We'd recommend having your swimwear in your daypack or wearing it under your clothes for activities such as elephant trekking & bathing, snorkelling/scuba diving trips, island excursions and basically any day trip where you may find yourself going for a dip!
Lightweight Waterproof Jacket – Even when it's not the rainy season, you may get the odd rain shower. Packing a lightweight waterproof jacket will help ensure you keep dry, but not too hot in those sticky and humid climates. Get a pack away jacket to save space in your backpack.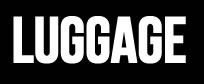 Travel Backpack – Your trusty companion for the duration of your trip, your travel backpack is possibly one of the most important items of travel kit! A side-opening backpack with a detachable daypack for daily use during your trip is the best option, these open like a suitcase with a zip opening. The size of backpack you'll need for your trip will of course depend on how long you're travelling for, but as a general rule we'd recommend the following sizes:
Up to 3 months: 40-60 litres
3-6 months: 60 litres
6-12 months: 60-80 litres
Daypack – If your backpack doesn't come with a detachable daypack, get one with a pack away design. Pack away daypacks usually pack down to around the size of an apple and can be popped inside your main backpack until you need it without taking up too much of your valuable packing space.
Dry Bags/Rucksack Liner  – Travelling in the rainy season? Then this item is an absolute essential! Dry bags can be used to store clothing and accessories, helping to keep things organised inside your backpack as well as protect them from rain if your backpack gets wet. A rucksack liner basically lines your backpack and creates a barrier around everything in your bag.
Backpack Rain Cover – Another for the rainy season, or the occasional downpour. No backpack is 100% waterproof, so it makes sense to have a rain cover to hand.
Zip Lock Bags – These bad boys tend to make it onto most packing list, regardless of the destination. The reason for this is that they are so handy! Use them to store toiletries, gadgets or documents. They not only keep everything dry, but also make things easier to find in your backpack.
Packing Cubes – If you haven't discovered packing cubes yet, you'll wonder where they've been all your life. These cases can be used to organise and store clothing, making everything easier to find when you need it. Use one for underwear, one for t-shirts and one for shorts and trousers. They also stop clothes from unravelling, thus maximising your packing space by keeping everything compact.
Plug Adapters – Most parts of Southeast Asia, including Thailand, Cambodia, Vietnam and Laos use the type C plug (European – 2 round pins) but you may also come across type A (American – 2 flat pins). However, many wall sockets are designed to accept both types, so you shouldn't experience any serious issues. In Indonesia you will mainly find type C sockets.
Portable Charger – If all the wall sockets are taken back at the hostel, having your own portable charger can be a life-saver. They're also great for keeping your phone charged when you're out and about or during long journeys…There's nothing worse than a flat phone battery when you need to access google maps or contact someone when you arrive at your destination.
Torch/Head Torch – Whether you want to find something in your backpack after the dorm room light has been switched off, are travelling in remote areas or wandering down streets with poor street lighting, a torch is a useful piece of travel kit to have to hand.
Travel Pillow – Keep comfortable during long-haul flights and maybe even get some sleep with your own travel pillow. A neck pillow would be the best option, as they offer better head and neck support compared to other options. If you're taking buses throughout Southeast Asia, a decent travel pillow is a must – those journeys can be long.
Eye Mask & Ear Plugs – An essential for flights, hostel dorms, sleeper trains and long bus journeys. Block out light and sound when you need some rest.

Travel Towel – Don't make the mistake of packing a towel from home. Travel towels are designed to be lightweight, compact and quick drying. Some even come with anti-bacterial protection, so you don't have to worry about unpleasant smells when you're unable to wash it for a while. Travel towels take up minimal packing space in your backpack compared to standard towels and usually come with their own storage case.
Wash Bag – You'll need somewhere to store your toiletries and wash accessories during your trip, and a wash bag is your best option. Keeping everything together makes it easier when it comes to showering at the hostel or when you need to find a particular item.
Travel Wash – Sure you could pack separate bottles of shampoo, shower gel and laundry soap, but a multi-purpose travel wash does all those things and comes in one bottle. All-purpose travel wash has a concentrated formula too, so lasts much longer than standard shampoo and shower gel.
Travel Toothbrush – You'll know to pack a toothbrush, but we'd recommend a travel sized version. If possible get one that comes in a plastic container and also includes a mini tube of toothpaste, enough to keep you going for a week or so, then just buy more when you run out.
Travel Clothes Line & Sink Plug – One way to minimise the amount of clothing you pack is to wash the ones you do take more often. Having your own travel washing line to hand allows you to hang your clothes up to dry once you've given them a good hand wash, so you don't have to drape everything from bunk beds, windowsills and balconies. But why the sink plug? When it comes to filling the sink to do your washing, you'll often find sink plugs aren't available, so having your own can be pretty darn handy!
Hand Gel – A staple hygiene accessory when travelling in Southeast Asia, hand gel is essential for keeping your hands germ-free. Whether you're trekking in the wilderness with no access to hand washing facilities, wandering dusty temple plains, handling or working with animals hand gel allows you to easily clean your hands without water.
Wipes – Pack a small pack of wet wipes in your daypack, they're great for wiping dust and dirt off your feet and can also be used to clean your hands.
Female Sanitary Products – For the most part, you shouldn't have too many issues finding tampons in Southeast Asia, but you may find them hard to come by in certain countries. Be prepared if you expect you'll need tampons during your trip and pack some.

Mosquito Repellent – No matter where you travel in Southeast Asia, you'll be unable to shake those pesky mosquitoes! Arm yourself with a high strength mosquito repellent (50% deet) and apply this to areas of exposed skin. Covering up with long sleeves and trousers, especially on an evening, will also help to reduce the likelihood of getting bitten. In areas with a high risk of Malaria and tropical disease, sleep under a treated mosquito net for added protection. There is a risk of Dengue Fever throughout Southeast Asia, and the only way to protect yourself from this is to prevent mosquito bites as there is currently no vaccine. It is also worth noting that the virus is spread by the Aedes Aegypti mosquito, which bites in the day time, so don't just apply your repellent on a night!
Water Purification Tablets – It's advisable NOT to drink the water in Southeast Asia, which means either buying bottled water on a daily basis or you can treat water using water purification tablets. Another option would be a water purification bottle, which purifies water using an in-built filter and is easier than using chemical treatments.
First Aid Kit – It may seem like something you could do without, but you really never know when you might need it! Whether you make up your own kit with items to suit your own personal needs or opt for a ready-made travel first aid kit, having some first aid essentials and medicines to hand when travelling is essential. Make sure you have plasters, bandages and dressings to start with, and then top it up with items such as paracetamol, diarrhoea relief, rehydration sachets and anti-histamines. For travel to remote areas you may also want to consider a sterile needle kit as an add-on to your first aid kit, this can be handed to a medical professional should you need emergency treatment during your trip and ensures you are treated with sterile equipment.
Sun Cream – Southeast Asia generally means lots of sun, which also means you need to apply plenty of sun cream to protect your skin in those scorching temperatures. Make sure the sun protection you choose has a high SPF as well as UVA and UVB filters.

For the most part, Southeast Asia is pretty safe, even for solo travellers. However, this doesn't mean you can't exercise caution and there are a few security items you may want to consider.
Money Belt – We're aware this isn't exactly a stylish travel accessory, but in certain places you may want to stash some valuables and bits of cash out of sight. A money belt can be worn under your clothes (so nobody will even know you're wearing it anyway!) to keep cash and valuables close and out of sight to help prevent theft.
Padlocks – A travel security must-have, padlocks are essential when it comes to securing your backpack zips. We'd recommend a twin pack, as you can use one for the main bag and one for your daypack or lock different compartments if your bag has more than one entry point.
Cable Lock – Cable locks can be used to lock your backpack to railings, hostel bunk beds and other fixed or hard to move objects. The flexible extending steel shackle also makes them suitable for locking lockers at hostels, so you don't have to buy or rent one from reception.