When it comes to packing for your gap year, you're faced with the dilemma of fitting everything into your backpack. So it's understandable that choosing a sleeping bag can be tricky, and some people may even consider travelling without one to save on space.
However, sleeping bags don't have to be bulky, in fact, there are a number of sleeping bags on the market which are designed to be lightweight and compact enough to take on a backpacking trip. Not only are they designed to be lightweight and compact, but they also come with other useful travel related features. In this post, we give you our pick of the 5 best sleeping bags for travelling. In no particular order! So here goes…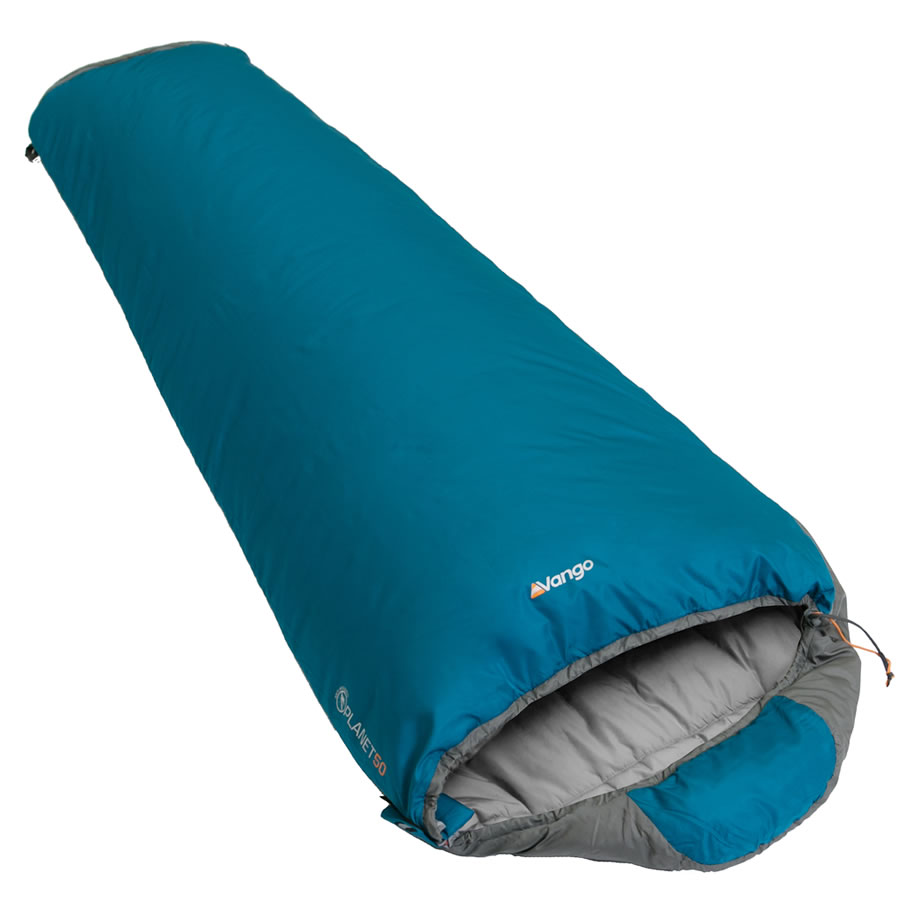 A firm favourite here at Gap Year Travel HQ, the Vango Planet 50 combines a 1-2 season rating with anti-bacterial and anti-mosquito protection. As many of the popular gap year destinations tend to have a warm climate, the 1-2 season rating is ideal and the addition of a mosquito net in the hood and foot area of the sleeping bag provide additional protection from mosquitoes. Other travel related features include an internal security pocket and a reversible fleece lined stuff sack, which you can fill with clothing and use as a make-shift pillow. The Vango Shield protection is also effective against bed bugs, which is extremely handy for travellers sleeping in hostels. Vango also do the Planet 100 and Planet 150 of this sleeping bag available to suit travel to a range of climates. A great alternative to this bag is the Snugpak Travelpak 1 which also has the mosquito net feature and antibacterial protection
Best for: Insect defence in warmer climates
---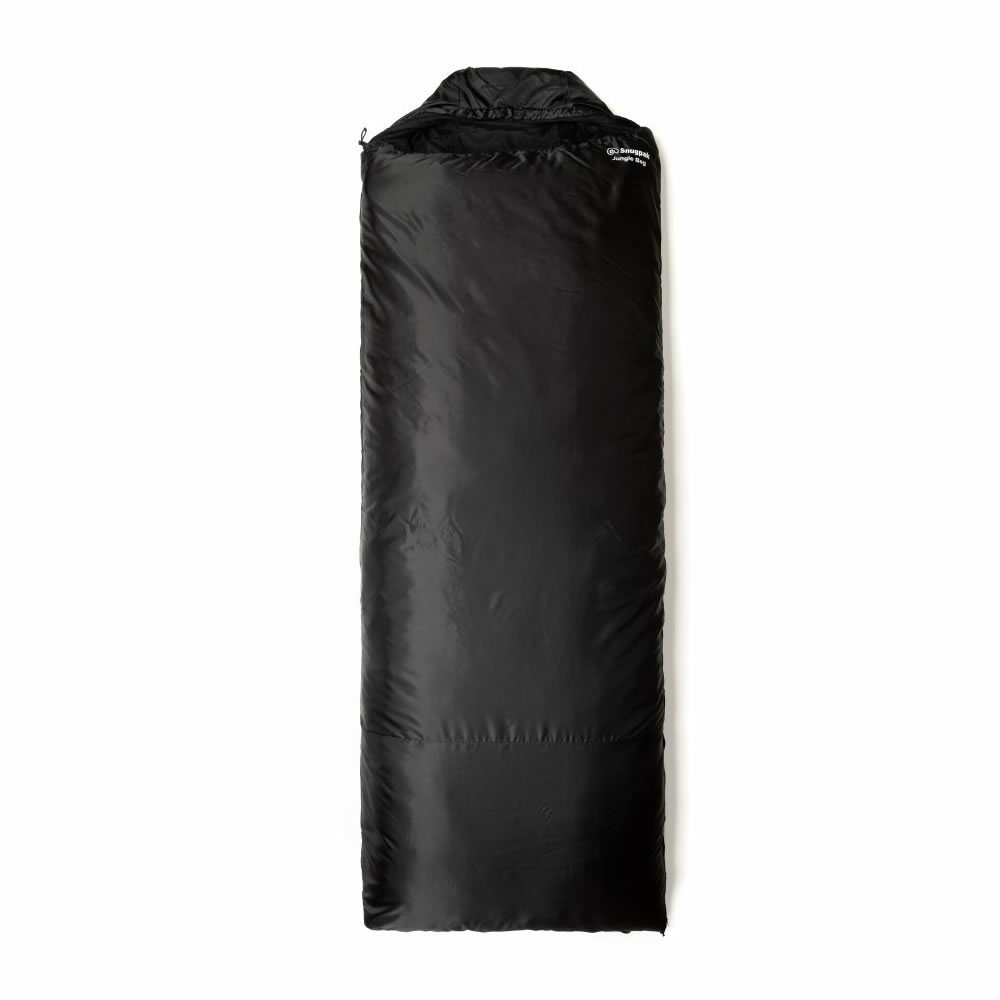 This 2 season travel sleeping bag by Snugpak is great for use in warm climates and packs down to 18 x 15cm when fully compressed, which is quite an achievement for a synthetic sleeping bag of this season rating. It also comes with anti-bacterial and anti-microbial protection, which helps to reduce the growth of bacteria which cause unpleasant odours. Like the Vango Planet range, the Snugpak Jungle Bag includes a protective mosquito net in the hood area, this can also be zipped up during the day to stop insects from crawling inside your sleeping bag. The real beauty of the Jungle Bag however, is the square foot area, as it's allows better freedom of movement and air circulation in warm climates. If you're sleeping under a mosquito net or mosquitoes aren't a problem, you can unzip the sleeping bag and open it out into a blanket, which is great on hot nights or if you're sharing a bed with your travel companion.
Best for: Versatility & comfort
---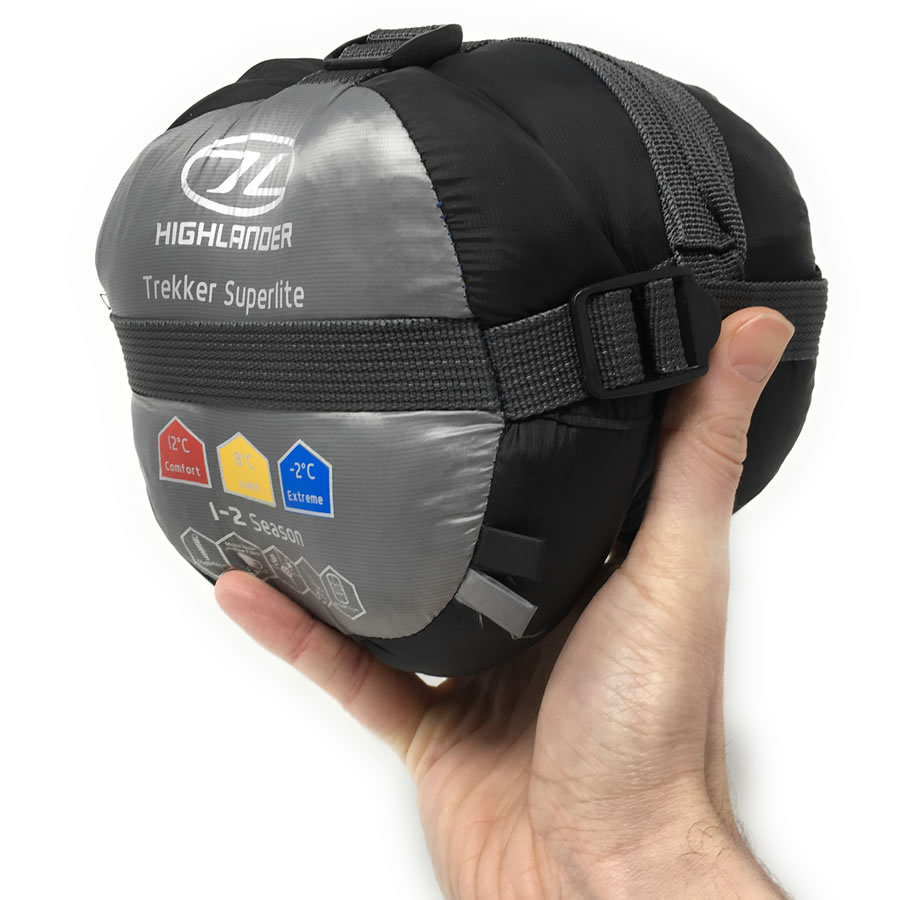 The Highlander Trekker has been the go to ultracompact sleeping bag at GY since 2015. At first glance you'd be forgiven for thinking this was a down filled sleeping bag, but the filling used in this compact synthetic sleeping bag is a 50gsm hollowfibre, which compresses extremely well, giving a compressed pack size of 18 x 12cm. The tiny pack size isn't the only thing to rave about though, as the weight of this 1-2 season sleeping bag is a lightweight 580g. The central opening zip is a nice touch, offering quick and easy opening and closure of the sleeping bag and it also includes the handy internal security pocket for valuables. The 1-2 season also makes it suitable for many of the popular gap year destinations, such as South East Asia and countries with hot climates.
Best for: Saving pack space & minimising weight
---
4. Vango Cobra 400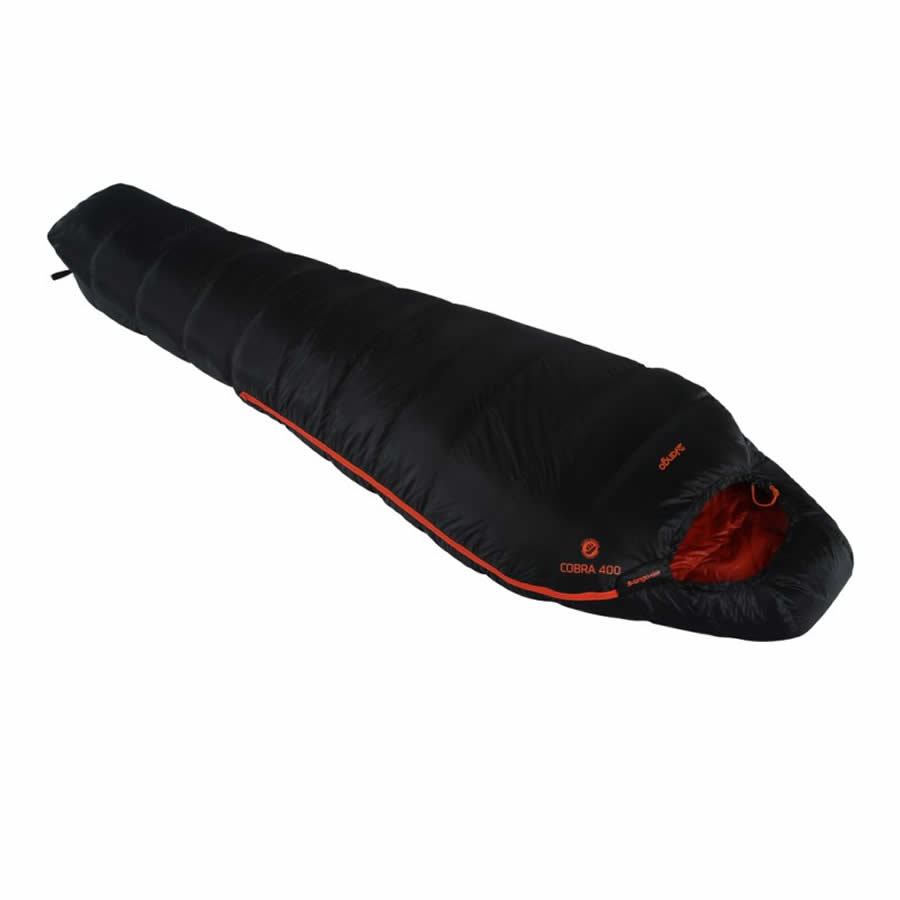 An assumption many people will make about travelling is that the backpacker in question is headed for a tropical climate. While this is true in a large number of cases, there are those who are visiting countries with cooler climates or perhaps travelling to a number of destinations, each with different climates and weather conditions. So what sleeping bag do you buy for colder climates? Well you're going to need a sleeping bag with a higher season rating (3 season) and these bags are typically much bulkier and heavier to carry…Something that backpackers really don't want to hear.
If you opt for a down filled sleeping bag, you can still get the small pack size of some of the lower season synthetic bags and with a similar weight, too! The Vango Cobra 400 is our top pick for travelling to cooler climates, with a 90/10 duck down filling and season rating. It packs down to 25 x 15cm and weighs a lightweight 920g, which is far less than a synthetic filled sleeping bag with the same rating. It's also a great sleeping bag for travellers who are taking part in treks, where a 3 season sleeping bag is usually recommended.
Best for: Colder climates & adventure travel
---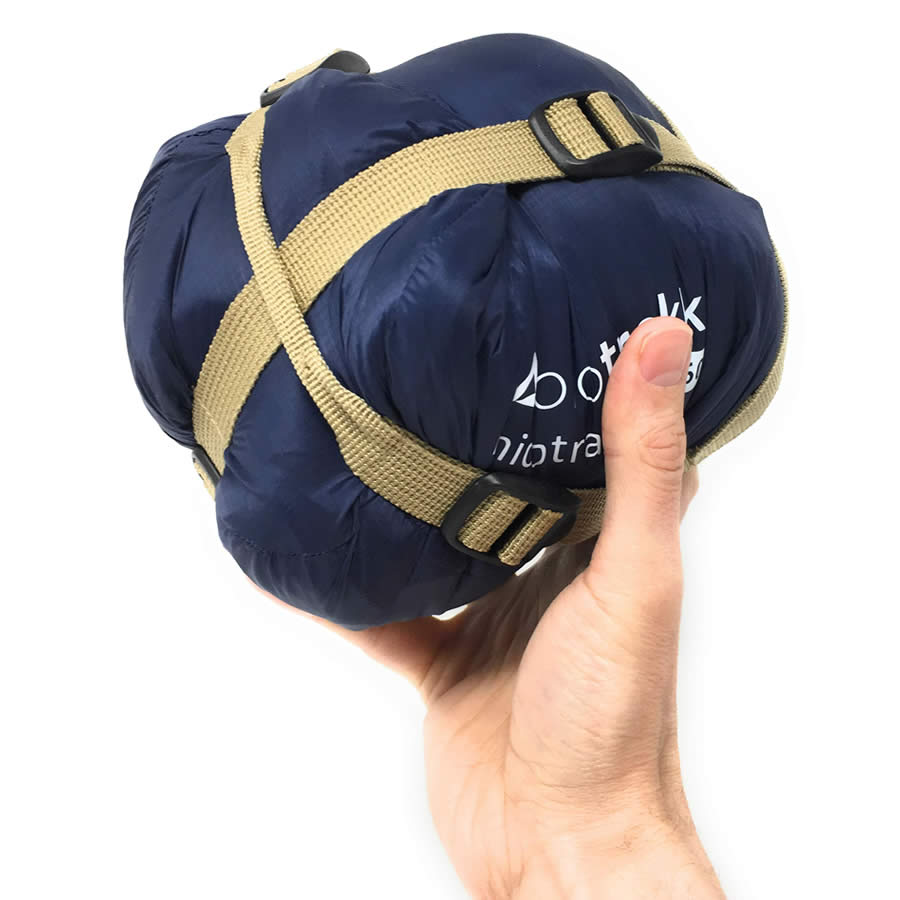 This 1-2 season sleeping bag from Solotrekk is perfect for travel to hot and tropical climates. Sold as a multipurpose product this sleeping bag can be used as a hostel liner or picnic blanket. We find it's great to use as a blanket on long haul flights and like the way it zips right open and is made from super soft materials. It also packs down into a teeny size!
Best for: Warm climates & long haul flights
---
Check out our comparison table below to see how each of our top 5 sleeping bags for travelling compare!
Sleeping Bag
Season Rating
Comfort Temperature (°C)
Pack Size (cm)
Weight(g)
Filling
Vango Planet 50
1-2
11
25 x 15
900
Insulite Superfine
(synthetic)
Snugpak Jungle Bag
2
7
18 x 15
950
Snugpak Travelsoft (synthetic)
Highlander Trekker Superlite
1-2
14
18 x 12
580
50gsm Hollowfibre (synthetic)
Vango Cobra 400
3
-1
25 x 15
920
90/10 700 fill power Duck Down
Solotrekk Microtraveller 50
1-2
16
15 x 15
575
50gm² Micropac Fibre
So there you have it, our top 5 sleeping bags for travelling. Hopefully this will give you a starting point when choosing which sleeping bag to buy for your backpacking trip. For more information on the sleeping bags featured in this post, you can visit our website to view our entire travel sleeping bag range!