We all love a good life hack, so we thought we'd share a few of our favourite travel hacks. These are mainly related to items you can pack to make your life easier when travelling, but we've thrown a couple of general travel hacks in there too for good measure!
1) Multi-Purpose Soap
Gone are the days of packing masses of toiletries, save yourself space and money by buying a bottle (or two) of multi-purpose travel soap. Travel soaps are usually more concentrated to ensure they last longer and can be used for washing your body, hair, clothes and dishes when travelling!

2) Roll Your Clothes
Folding your clothes when packing is a rookie mistake, start rolling them instead and you'll instantly see a difference in the amount of clothes you can fit inside your backpack. Rolling also keeps everything neater inside your bag and there's less chance of your clothes unrolling and getting messed up.
3) Use Packing Cubes
We've touched on this in travel hack number 2, but packing cubes are the next logical packing step once you've rolled your clothes. Buy a set of packing cubes and use them to separate and organise your clothes into different sections. When it comes to unpacking, you can easily locate t-shirts, shorts/trousers and underwear if you've packed them in separate packing cubes! For an even easier way to quickly identify your clothes, choose different coloured cubes for each type of clothing! Packing cubes also prevent clothes unrolling and keep them more compact, so you can fit more in your backpack.
4) Scan & Email your Passport & Itinerary to Yourself
Just in case you lose your passport or it's stolen, it's always worth having a couple of photocopies stored somewhere in your backpack. In addition to this, it's wise to scan your passport and itinerary then email them to yourself, that way you'll always have digital copies to refer to in the event of an emergency. For an offline version, save them to ibooks on your iPhone.
5) Travel Towel
If you're big on travelling, you've probably already been acquainted with the travel towel. In our opinion, this is one of the most important travel accessories, saving you masses of space compared to packing a standard towel. Travel towels are quick drying, super absorbent and some even come with anti-bacterial treatment to keep them fresh in between washes. They are also much lighter than standard towels. Get one that is big enough for the beach too, that way you'll only need one towel for everything.
6) Bring your Own Water Bottle
Bringing an empty bottle to the airport and filling it once you pass through security will save you money on buying expensive bottled water in the airport. A water purification bottle such as the Water-to-Go bottle is a great option, as this will also double as your water purification method when you reach your destination…It also reduces waste plastic as it's re-usable!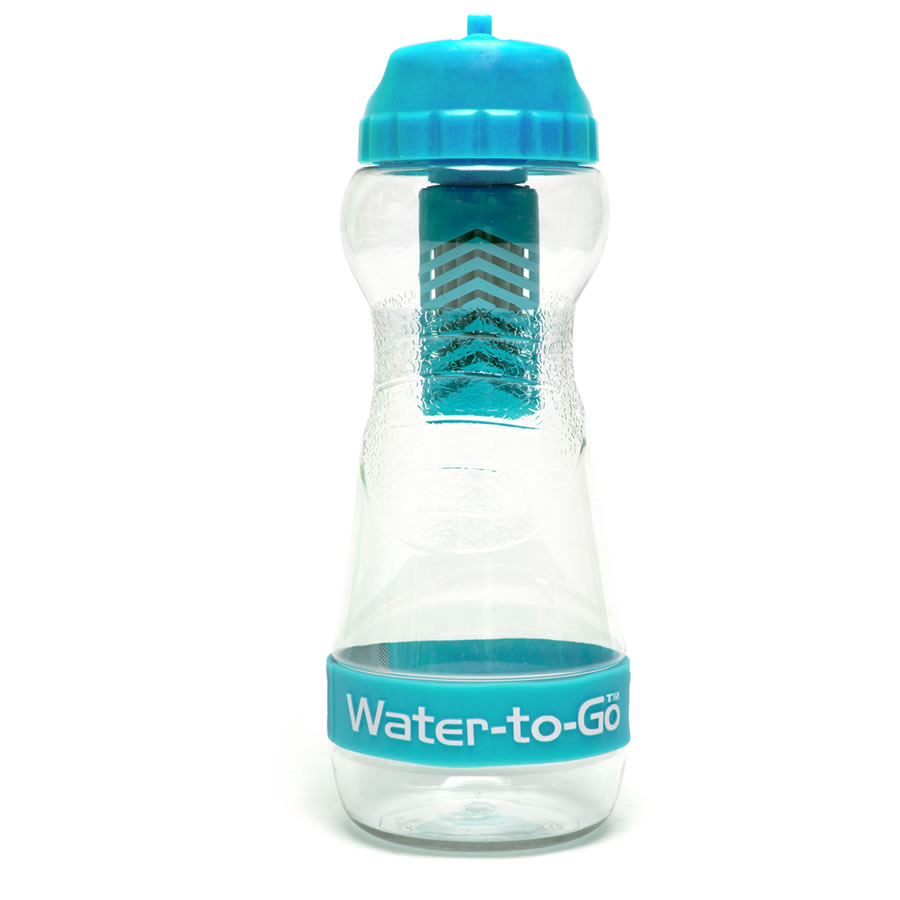 7) Store Socks & Underwear Inside Shoes
Another space saving packing tip, socks can take up a fair bit of valuable packing space, so stuffing them inside your shoes is a wise move. The same goes for underwear, or you can roll these up and pop them inside a small packing cube!
8) Bring a Pen
Not only great for writing in your travel journal and making notes on things you want to do during your trip, but you can use it to fill out customs declaration forms before you land. Don't rely on the flight attendants, it's likely they won't have enough pens for everyone on the flight.
9) Travel Washing Line
There's really no need to pack your entire wardrobe when travelling, just take the essentials and wash them often during your trip. Drying clothes in a hostel can be tricky, and it's possible your dorm mates don't want your underwear dangling in their face when you hang your clothes off the edge of your bunk bed. A travel washing line is essentially a piece of twisted elastic which can be hooked onto objects (trees, bunk beds etc) and you simply tuck your clothes between the elastic to hang them up.

10) USB Adapter
Bring an adapter which also has USB charging ports, that way you can charge multiple appliances at once and you'll only need to use one socket in the hostel while you do it. No more fighting over plug sockets! Oh and don't forget your charging cables for your phone & any other items you'll want to charge. We've seen lists recommending packing a power strip, but in the spirit of saving space, we'd always recommend a more compact option like a plug adapter with USB charging ports!