Made up of 12 countries and some independent territories, South America is a land of incredible diversity. It can tell stories of ancient cultures and civilisations and offers the naturally magnificent on a scale found nowhere else on the planet. Its living culture is liberally sprinkled with incredible music, dance and a theme of carnivals while its cuisine is so varied it could keep you sampling something different every day for years.
Its list of biggest/best/highest on the planet includes such things as the Amazon Rainforest (Earth's largest), the Andes (world's longest mountain range), the Atacama Desert of Chile, (driest place on earth outside of the poles), Argentina's/Chile's Ojos de Salado (highest volcano in the world), Angel Falls in Venezuela (the planet's highest falls) and Bolivia's Salar de Uyuni (the world's largest salt flats).
It is hard not to be captivated and entranced by this enormous sub-continent and while everyone who ventures here is in search of something slightly different here is a top 10 list of some of those major reasons for stopping by this corner of the world.
1) Life's a Carnival
South America is a continent that just loves to celebrate – summer festivals, religious festivals, days of local craft and food showcasing, carnivals, processions and a whole bunch more. Many of these annual events date back centuries and are steeped in theme and tradition while others are really nothing more than just an excuse to party. Every occasion is different and some are intended for full-on participation by all-comers while others are about sitting back and drinking it all in. And although no two are the same dancing spectacles, entertainment and music almost always come as standard.
South America's most famous party is the annual Rio Carnaval packed with samba beats, fabulous costumes and marvellous float parades but it isn't the only carnival in these parts. Indeed many Brazilians would tell you it isn't even the best. Vying for this title are also Salvador de Bahia's completely free six day-long reggae carnival and the open air (also free) carnivals of Recife and Olinda.
And Brazil isn't the only country that knows how to party. The city of Barranquilla in Colombia (which happens to be the home town of Shakira incidentally) stages one of the world's biggest carnivals annually in February.
Carnivals aside there are a whole heap of other events with an emphasis on either fun or staging the spectacular. A few worthy mentions are:
The Inti Raymi Festival Sacsayhuaman, Peru – staged at an Inca site this indigenous festival which celebrated a sun god was forbidden by the conquistadors but resurrected again in the 20th century. It features incredible performances of ages-old music and dance.
Aymara New Year, Tiwanaku, Bolivia – A religious festival led by shamans intended to secure bountiful harvests. Things start fairly sombre with dawn rituals on the winter solstice but as the day progresses an air of celebration takes over.
Feria de las Flores, Medellin, Colombia – This huge August flower fair sees the city of Medellin annually explode into colour as homes, streets and public places are bedecked with incredible flower displays. Parades, music, workshops and entertainment are all part of the occasion.
Bumba-Meu-Boi, throughout Brazil – This fun-filled annual event is in essence the telling of a folk story through the medium of dance, drumming and music. Costumed performers parade through the streets with an emphasis on crowd participation.
Fiesta de Nieve, Chile, Argentina – A July snow festival which features winter sports, rodeo, music and a ton of food. Puerto Williams in Peru is one of the festival's hotspots.
2) Incas, Africans & Conquistadors – A Rich Cultural Heritage
While many regions of the world can be said to offer plentiful experiences for the culturally inclined there can be few places which weave such a diverse and rich tapestry as South America.Woven into the fabric of this collection of countries are centuries of tradition with multiple influences which have shaped its language, music, architecture, food and folklore.
In the mix are African cultures bought to these shores originally through the slave trade, colonial influences which arrived with the Portuguese and Spanish conquistadors during the 1500s, the impact of heavy European immigration from Spain, Italy and France which began in the 19th century and the many leftovers from the Inca Empire and indigenous cultures which stretch back even further than that. In places a little bit of everything has intermingled to produce a culture alive with vibrancy and colour.
The Inca culture is of particular fascination to many and although the ruins of Machu Picchu take centre stage there are heaps of others such as the walled complex of Sacsayhuaman, Isla del Sol in Bolivia's Lake Titicaca and the sacred valley of the Incas dotted about with ruins and which stretches across the Andes.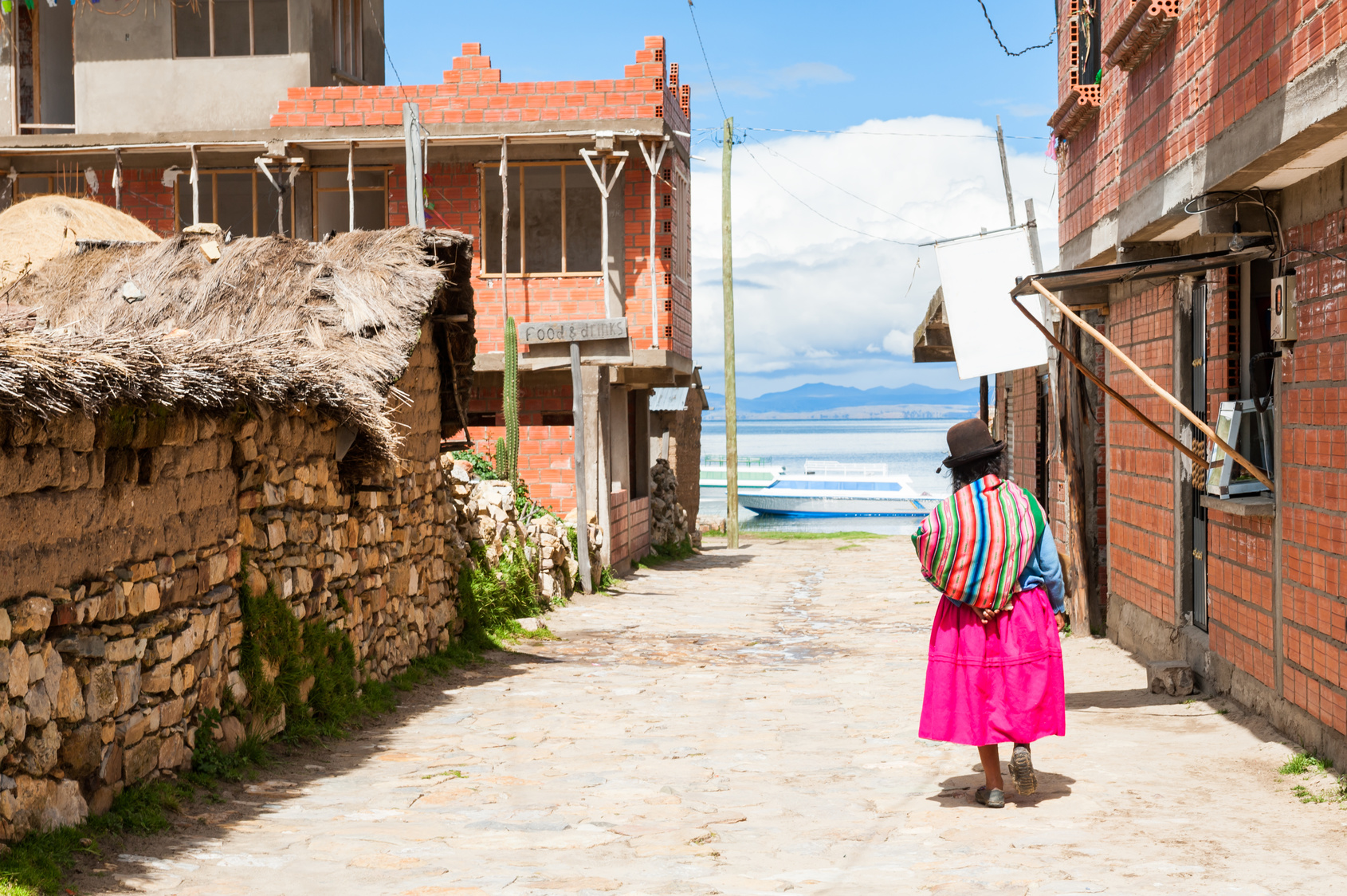 For glimpses into cultures which were thriving before the Incas even surfaced you can head to Easter Island with its giant stone heads, journey to Chan Chan in Peru which was once the centre of an ancient kingdom and today the world's largest remaining adobe city, explore the mysterious carved monoliths of Tiwanaka in Bolivia or wander the pyramids of Caral in Peru.
For many the highlight of ancient cultural remains is represented by the spectacular Nazca Lines of Peru. Really only appreciated from the air and made for an unknown purpose, these behemoth-sized geoglyphs – and there are thousands of them – carved into the desert depict among other things monkeys, human figures, shapes, birds and fish and are thought to be around 1500 years old.
If colonial history is more your thing you have lots of choice with such delights as Pelourinho in Brazil, San Pedro de Atacama, Chin Chin and Caspana in Chile, Arequipa in Peru and Quito Old Town in Ecuador.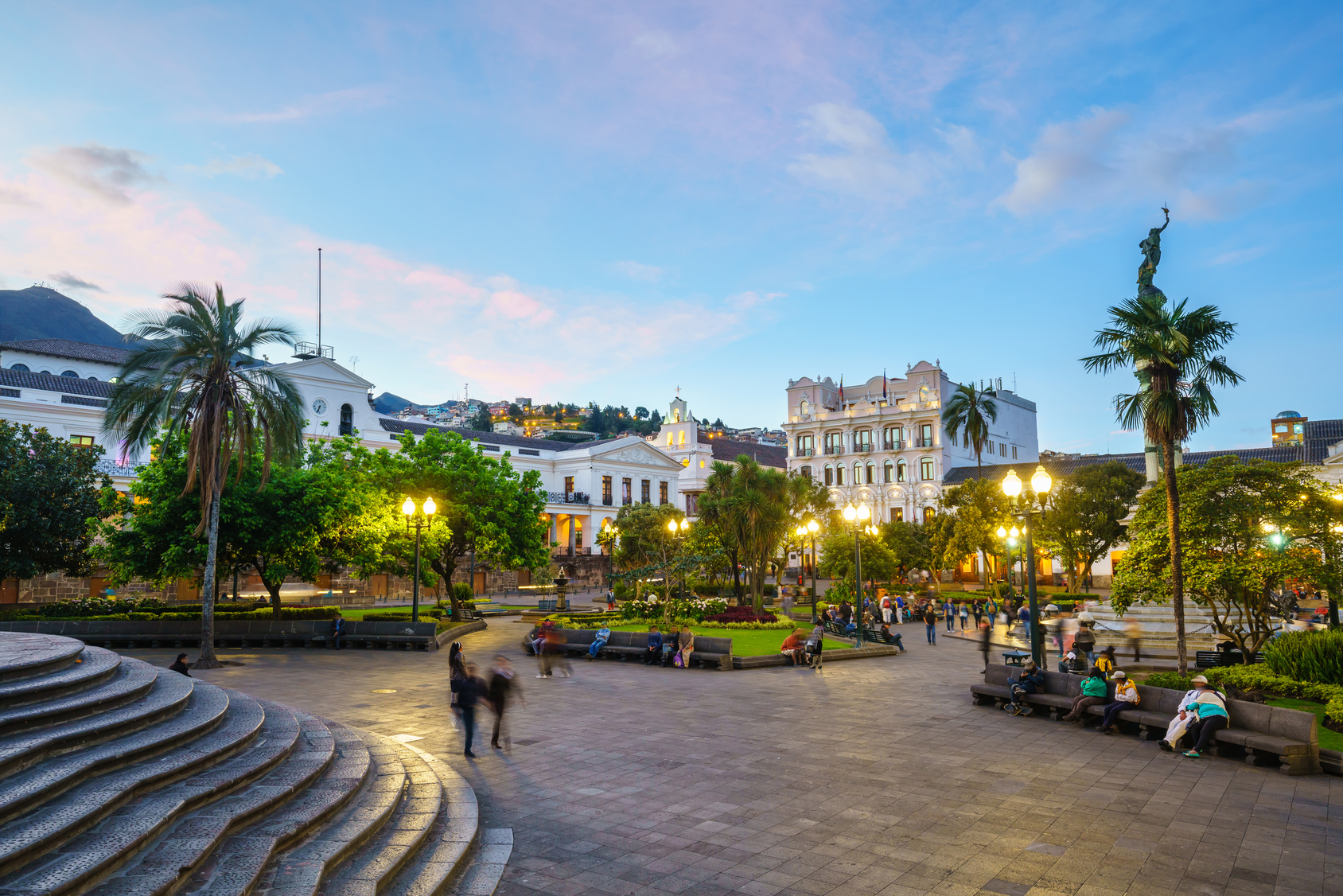 While exploring these gems you can view some spectacular churches and cathedrals along with colourful and distinctive architecture while strolling cobble streets. One clear leader for best-of-colonial-history title goes to UNESCO World Heritage-listed Cartagena in Colombia which has been so well-preserved it can feel like walking round a movie set.
Aside from the obvious draw of Inca sites and colonial splendour there are a few other sites of historical interest. These include historical silver mining cities such as Ouro Preto in Brazil or Potosi in Bolivia and the living history of the Lake Titicaca communities for whom life has changed little in centuries.
3) Things That Make You Go Mmm…South American Cuisine
One of the reasons that South American food is so incredibly diverse is the enormous amount of cultural influences the countries have seen. The flavours of these lands have evolved from indigenous staples combined with tastes, recipes and foods of the Spanish and Portuguese colonists, the descendants of African slaves and a wealth of European immigrants. The result is almost endless mouth-watering options and flavour combinations you'll find nowhere else in the world.
Each country tends to be known especially for one or two – or in some cases many – things such as Peru's guinea pig or its cerviche although today this zingy raw fish or seafood dish marinated in lime juice and chilli is found throughout Latin America. Then you have the asados of Argentina and Uruguay which feature a variety of barbecued meats, Venezuela's flat-bread sandwich known as an arepa which can be snack or main course and the rich fish stews of Brazil. And so the list goes on.
Each country also tends to have its own take on desserts and pastries and of course there is a range of tropical fruits in the northern countries which include familiar things such as coconuts, mango, guava, pineapple and papaya but also plenty you have probably never heard of before such as cherimoya, araza and lulo.
For drinks you have of course a choice of wines from some of the world's highest rated vineyards as well as cocktails such as Brazil's caipirinha and Peru's pisco sour. For non-alcoholic options you will encounter all kinds of fruit juices and smoothies and if you head to Argentina or Uruguay you will not be able to avoid the mate. This tea-like drink is a national obsession.
4) A Generous Helping of the Extra Special – 100 World Heritage Sites
There are some places in the world which are deemed so special they are protected on an international level through the United Nations Educational, Scientific and Cultural Organisation (UNESCO). South America has no less than 100 of these globally important places, the best known of which are the ancient Inca city of Machu Pichu and the spectacular Amazon jungle.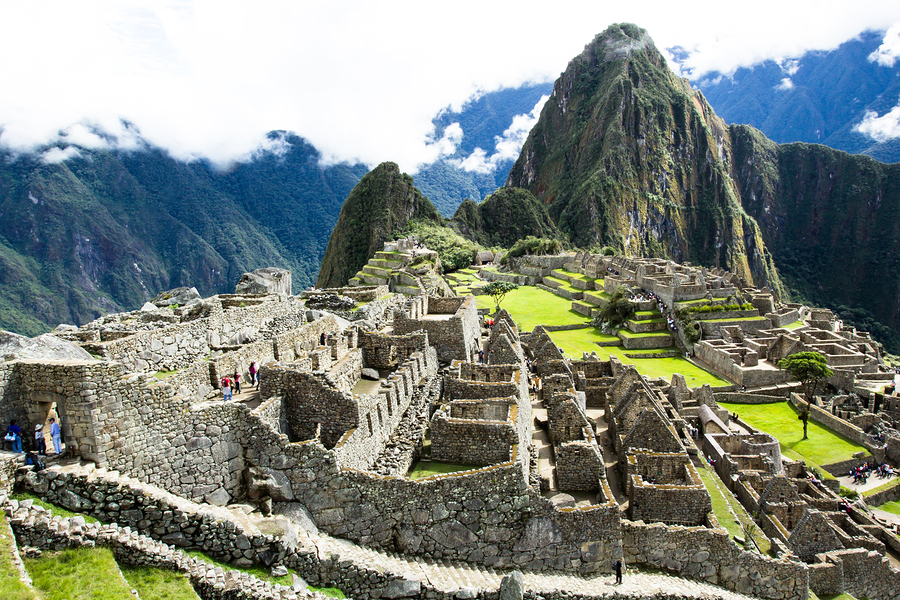 Also on the list are tons of national parks full of flora and fauna of the incredible, rare and protected kind and whole cities such as Cuzco in Peru, Potosi in Bolivia and Quito in Ecuador. However if you're into ticking off World Heritage Sites – or if you just want a hint of what might be an extra-special place to visit – there are all kinds of other delights to explore.
Here are a select few:
The Chiloe churches, Chile – originally constructed by missionaries, these wooden churches which date from the 1600s mix indigenous and European architecture.
Coffee plantations, Colombia.
Chan Chan archaeological zone, Peru – a vast adobe complex dating from 900 AD complete with citadels, temples and palaces and once the principal city of the Chimu kingdom.
The Nazca Lines, Peru – already mentioned under cultural heritage.
San Agustin Archaeological Park, Colombia – a vast site crammed with stone monuments, religious images and statues belonging to a culture which thrived more than 1,000 years ago.
Qhapaq Ñan, Andean Road System of Bolivia, Chile, Colombia, Ecuador & Peru – an ancient and elaborate network of roads used for trade and defence and covering thousands of kilometres.
Corcovado Mountain and its Christ the Redeemer Statue, Rio de Janeiro, Brazil.
5) Myth Busting – South America on a Budget
You will hear it said over and again that South America is not a cheap destination and while that may be true of certain parts of certain countries it is most certainly not true overall. If you are travelling on a tight budget you will have to choose your destinations wisely but a bit of clever planning can see your travel money going a long way.
Generally speaking the less developed a country is in South America the cheaper it will be. This means the wealthier nations such as Argentina and Chile tend to be the most expensive for travellers while heading up the budget-friendly list are Ecuador, Bolivia, Venezuela, Paraguay and even some parts of Peru.
You don't have to go without either on the experiences front. For example if you want an Amazon adventure aim to head for a gateway which offers budget options such as Puerto Maldonado in Peru. Places such as the exquisitely preserved colonial city of Cartagena in Colombia hike their prices considerably if you stay in the historic centre. Opt instead to stay in the less polished but considerably more authentic neighbourhood of Getsemani where you can cruise the street food vendors to avoid tourist prices and land yourself accommodation for half the cost.
With a little more research and carefully chosen destinations you can have a full-on South America adventure on a budget.
6) Natural Wonders & Amazing Landscapes
Spectacular scenery and South America go hand-in-hand and what's more you can find just about every type of geographical terrain known to man here. Nestled within South America's arms are huge deserts, soaring mountains, blue-hued glaciers, idyllic beaches, dense jungle, seemingly endless salt flats, vast lakes, canyons, volcanic islands and more.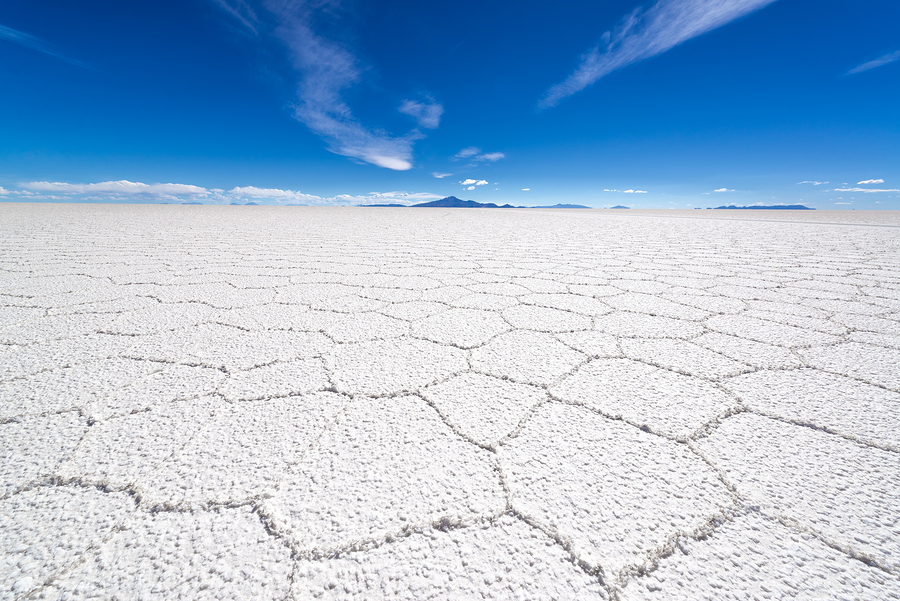 Sometimes the landscapes are themselves the wonder while at times what you will find as you explore further is the jewel in the crown. Here are a handful of those South America natural wonders considered the most spectacular, many which claim titles such as biggest/highest/driest etc on Earth.
Lake Titicaca, Bolivia & Peru – Belonging to both Bolivia and Peru, Lake Titicaca is much visited by tourists principally because of the floating man-made islands inhabited by the Uro people.
Angel Falls, Venezuela – Just short of 1,000 metres this Venezuelan waterfall is the tallest uninterrupted waterfall on Earth.
Atacama Desert, Chile – Polar regions aside, the Atacama Desert is the driest place on Earth. One of its highlights is a location known as 'the Valley of the Moon' where incredible wind- and water-carved rock formations give the whole a decidedly moonscape quality.
Salar de Uyuni, Bolivia – The world' largest salt flats – which properly explored also reveal islands, geysers, red lagoons, flamingos and hot springs – is often named by many as the highlight of a South American trip. Photos abound of mountains, clouds and anyone standing on the flats perfectly reflected in the thin layer of water which sometimes covers the ground.
The Amazon – Although this world-renowned area actually covers several countries 60% falls in Brazil. Famed for its biodiversity, this mighty jungle is the planet's largest rainforest and for many the number 1 reason for coming to this part of the world.
Iguaza Falls, Brazil & Argentina – Owned by both Argentina and Brazil this spectacular waterfall system – the planet's biggest – can be viewed from either country.
Los Glaciers National Park, Argentina – One of South America's UNESCO sites, this park contains no less than 47 glaciers which can be explored up close or hiked.
The Andes – Running through seven countries, this 7,000 km chain represents the world's longest land mountain range and is home to some of the continent's best known cities such as Bogota and Medellin in Colombia, Sucre and La Paz in Bolivia and Quito in Ecuador.
7) Stress-Free, Safe Travels
While there are places in South America that are best avoided – something true of literally any region in the world – it is overall a hassle-free destination. In fact, some of its countries rank higher on the Global Peace Index (a scale of 163 countries which considers levels of safety and security within a society) than the UK.
Heading the safest countries list is Chile followed closely by Uruguay – both of which come several places above the UK (which incidentally ranks in 41st place). Close behind these are Argentina and then Ecuador, Paraguay, Peru and Bolivia which all earn themselves respectable rankings.
There are some countries – Colombia springs to mind – which still seem to retain a bad rep despite the fact that things have changed considerably from the days when the no-go area reputation was deserved. In fact, Colombia is a particularly safe destination for tourists as the government has been working so hard to tempt visitors in. In so doing it has ensured they are well protected and any crimes against foreign visitors carry such heavy penalties most would-be perpetrators steer well clear and pick other targets.
Brazil doesn't score well on the scale (108th place) but it has to be remembered that this is a vast country so generally declaring it a crime-riddled place just doesn't work. While some of the inner city areas might present problems elsewhere you will find a wealth of peaceful, safe places.
8) Incredible Biodiversity = Wildlife Galore
As ecological value goes, you won't find anywhere on the planet richer than South America. If seeing wildlife features highly on your must-do list then you couldn't pick a better destination.
Of course the mighty Amazon rainforest is the heart of this sub-continent's treasure chest.  Sprawling over a vast area which is half as big as the entire US, the world's largest tropical rainforest covers several countries. The lion's share falls to Brazil (60%) with Peru and Colombia claiming 13% and 10% respectively with small tracts in Venezuela, Ecuador, Bolivia, Guyana, Suriname and French Guiana too.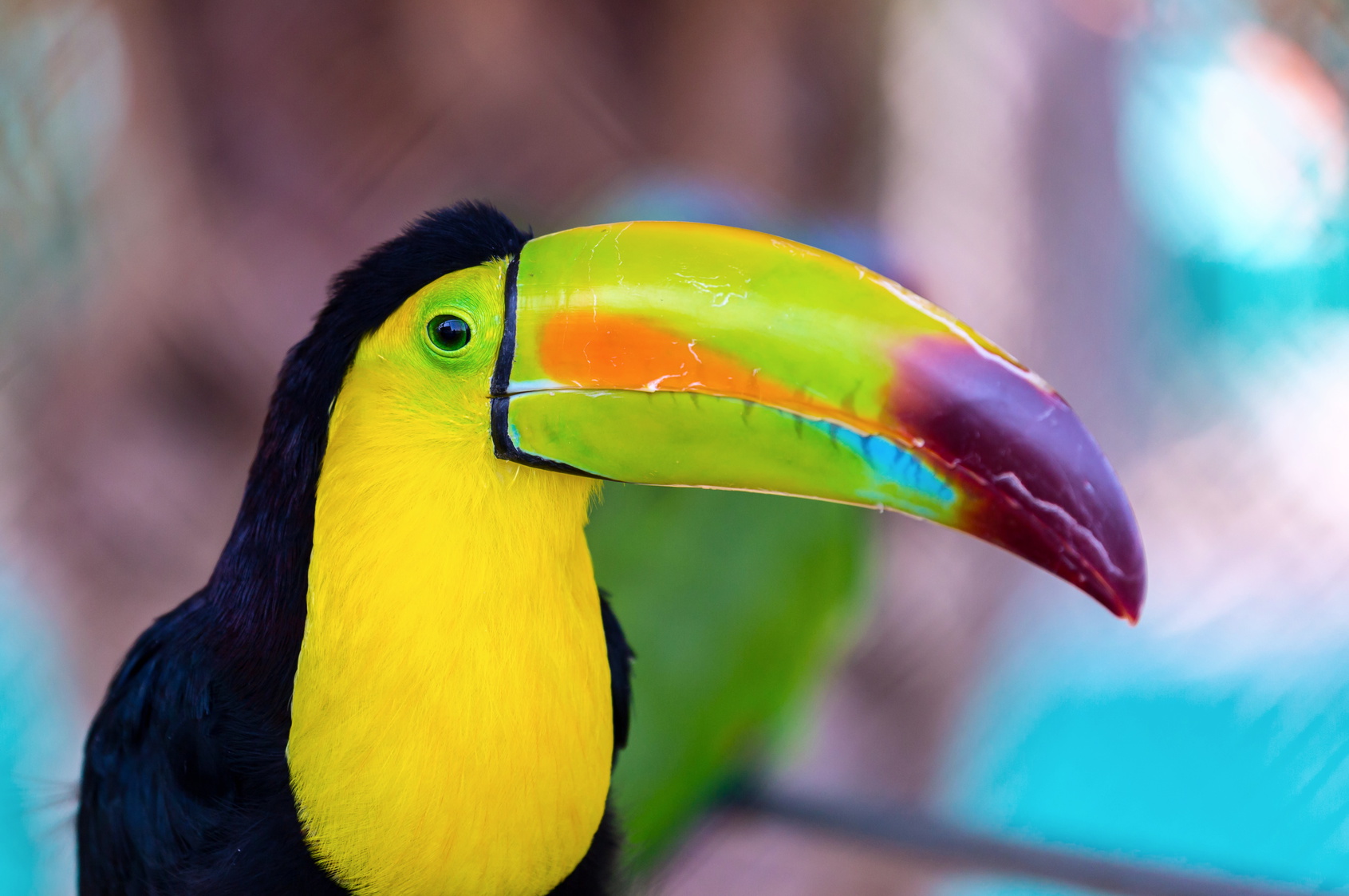 As the most bio-diverse rainforest on the planet the Amazon is home to billions of trees which help to provide habitat for 1,400 species of mammals, 1,500 species of birds and a huge number of insects, fish, reptiles and amphibians. It is estimated that within this wilderness are still unknown tribes and places where humans are yet to set foot. It follows that almost certainly there are animal and plant species here completely unknown to man.
Quite how you explore this wildlife wonderland is up to you with possibilities for rafting, boat cruises, kayaking and treks on foot; with very limited roads four wheels are not really an option. Many places offer quick and easy tours which give you an accessible taste but if you really want to get a feel for this magical place you have to go deeper and that can only be experienced through multi-day treks and adventures which cover overnight stays.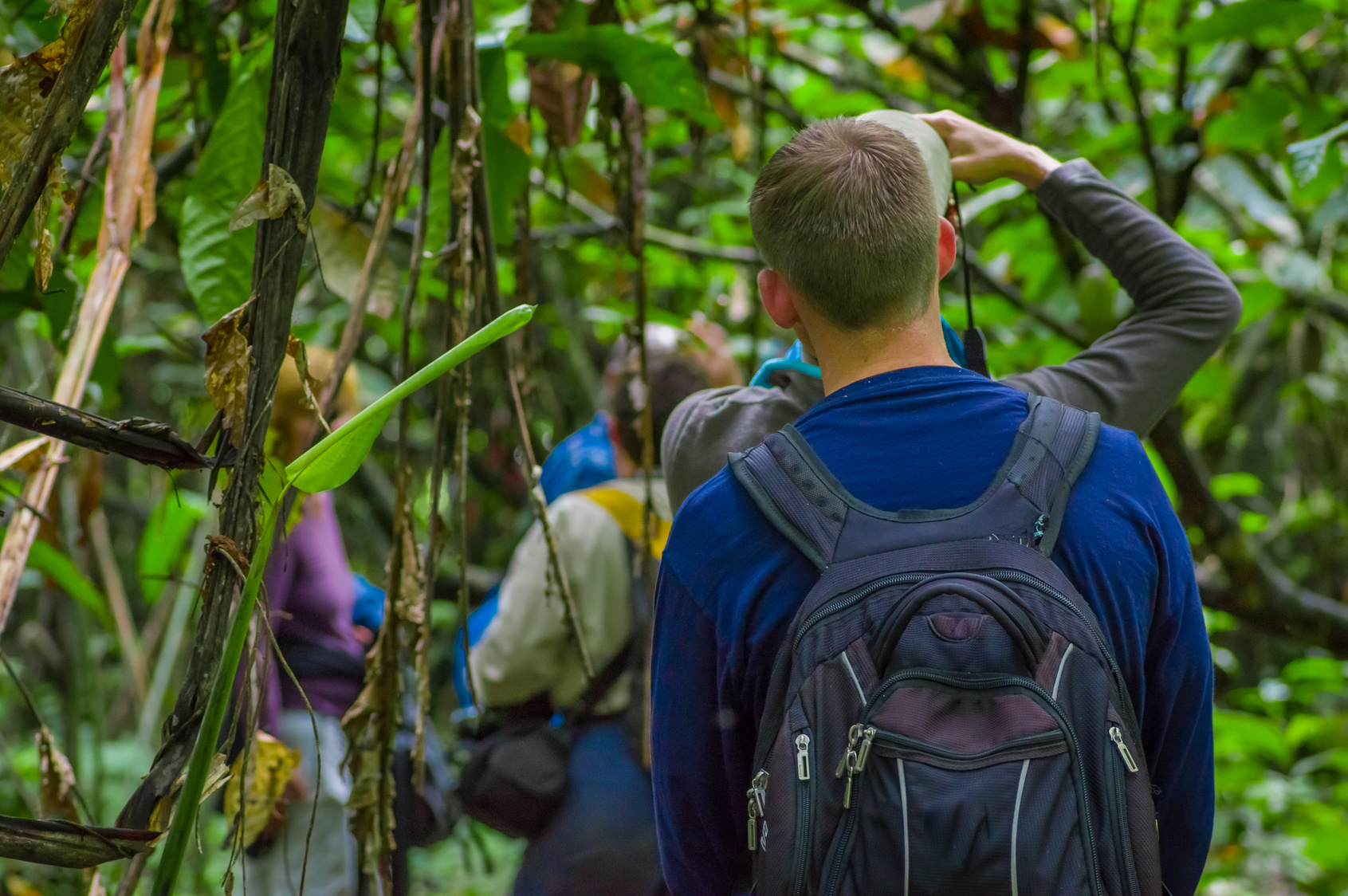 Another South American wildlife gem is the group of volcanic islands known as the Galapagos Islands which are part of Ecuador and a UNESCO World Heritage Site. This is where Charles Darwin's 'Theory of Evolution' was born and living here can be found species which exist nowhere else on Earth. Touted by many as the greatest nature spectacle found anywhere on the planet, the Galapagos are home to giant tortoises, penguins and marine iguanas among many, many other species.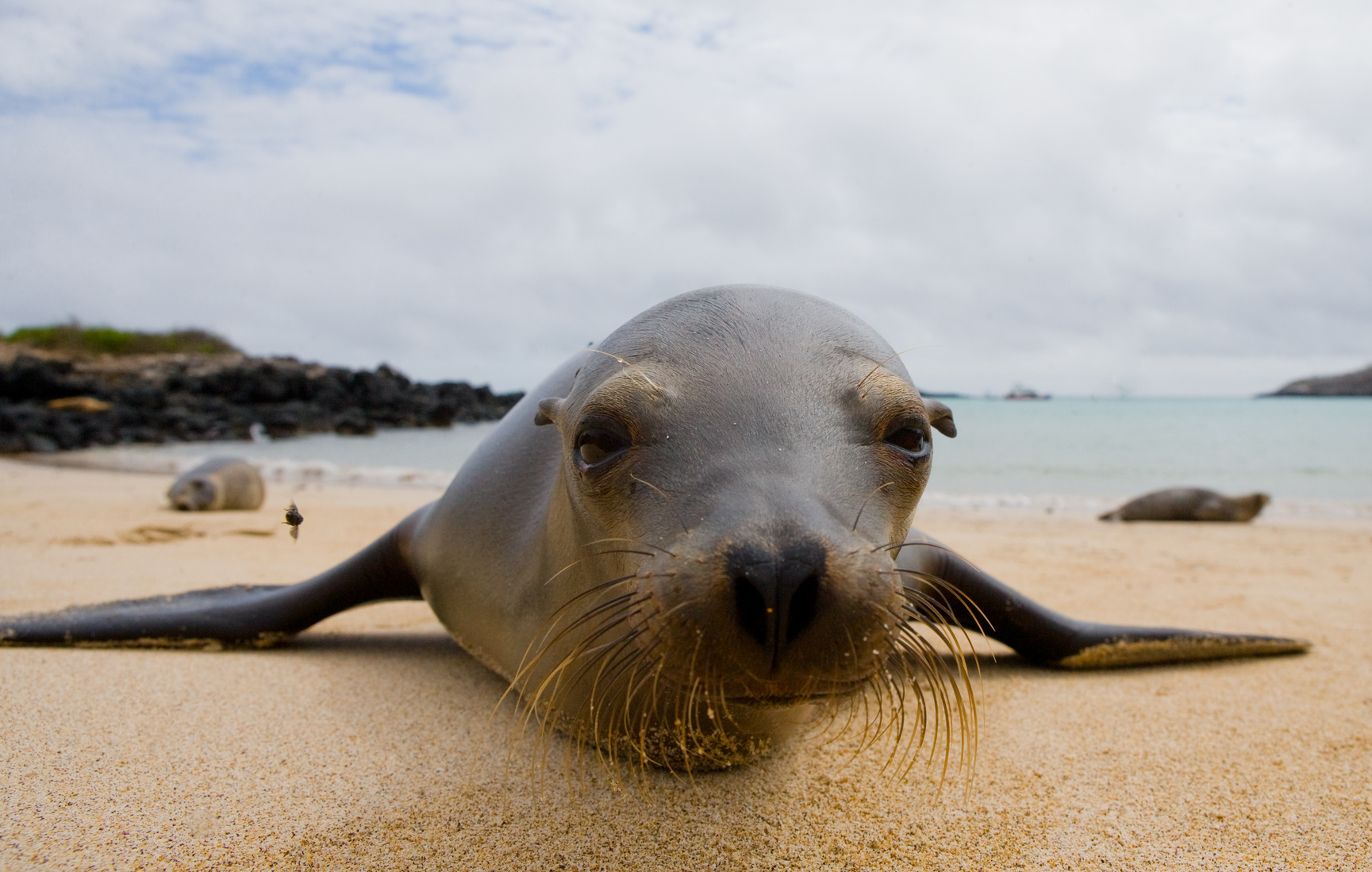 Yet another highlight is the Patagonia region shared by Argentina and Chile. Boasting two coasts and incorporating the Andes, deserts, glaciers and pampas expanses, Patagonia is a wildlife trekker's paradise with flamingos, elephant seals and whales all a possible part of the experience.
9) Get Ready to Dance…In 100 Different Ways
From samba vibes to salsa steps – this is the land where dance is not just common but woven into the culture in such a way it is unavoidable. If you want to watch the experts doing their thing there are a wealth of opportunities for formal displays and performances ranging from traditional to uber-modern. Or you can simply hit the town and be treated for free to the sight of locals weaving intricate steps and wowing you with their apparent expertise.
If you are more of a participant type there are endless opportunities too. You can shake your thing in some street parade, join in with some spontaneous outburst of dancing or hook up with the locals at some hotspot. An attitude of willingness is usually all that is needed to have you whirling around the dance floor under the guidance of a local. If you want something a bit more structured there are endless classes or courses offered all over South America for group or1:1 tuition and some of them are even free.
In case you're unsure of how to tell a two-step from a tango here's a quick run-down of the most iconic dance styles.
Samba – If the samba beat calls head to Brazil. Although this is a country of many musical styles it is the drum-led samba – a rhythm which originates from Afro influences – which dominates all. The pinnacle of all things samba is the Rio carnival which hosts massive competitions and displays of this hypnotic dance at its very best.
Salsa – Salsa can be found everywhere but it is Colombia (and more specifically Medellin) which is considered the salsa capital of the world. Take a class to get to grips with the basics and then hit the salsa clubs for nights you will probably never forget.
Tango – Another dance which owes something of its roots to African slaves mixed in with European influences, the tango came into being sometime in the 1800s in Buenos Aires and Montevideo. Argentina is the focus of all things tango and public performances are widespread while Uruguay also has a notable tango tradition.
Caporales – Bolivia is packed with traditional folk dances thanks to its wealth of indigenous cultures. One of the most popular of these is the caporales which is a fairly recent addition to the South American dance medley, having only come into being in the 1960s.
Cueca – With a beat punctuated by hand-claps, stomping and handkerchief waving, the Chilean cueca is a dance which depicts the courting ritual between a rooster and his lady hen. Dating back to colonial times this dance is completed without any contact between dancing partners.
Pasillo – One of the more elegant South American dance styles, the pasillo which originated in Ecuador is an adaptation of a European waltz and has a variety of styles.
Danza de la Botella – With roots so old they have been lost somewhere in the mists of time, the bottle dance of Paraguay features local ladies strutting their stuff while balancing one or more bottles on their heads.
10) A Land of Adventure
With such a vast and diverse natural playground filling South America from tip to tail and coast to coast it is little wonder that a host of incredible adventures and experiences await you here. It doesn't matter what features most heavily on your travel wish-list because all of it is present somewhere. There are sedate-type experiences where emphasis is on the naturally wonderful, cultural and heritage offerings by the bucket-load, high-energy or adrenalin-fuelled type exploits for those who arrive seeking something a little more full-on or there are a ton of things to do which simply highlight various levels of the incredible, unique or once-in-a-lifetime.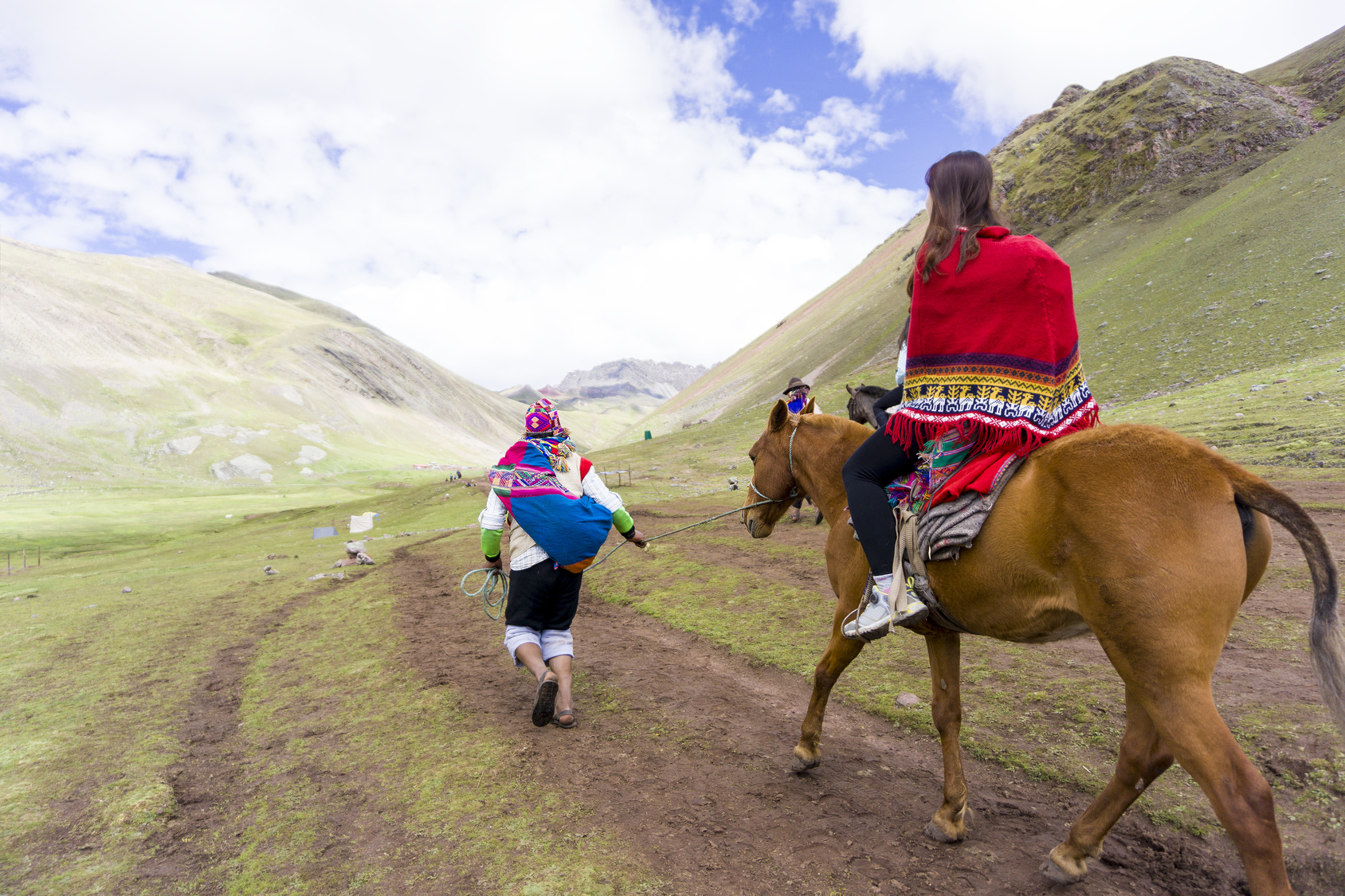 Here you can take on treks which range from easy strolls to multi-day epic, horseback ride through deserts and mountains or take to the water with jungle boat cruises, surfing, white-water rafting, scuba diving, shark cage diving or kayaking to name but a handful of choices. If you like views from above you can zip-line, bungee jump, sky dive or hot-air balloon.
There are a host of out-of-the-ordinary options such as sand-boarding in the desert in Peru's Huacachina, hiking on a glacier in Argentina's Perito Moreno or Chile's Death Valley, hurtling your way on a mountain bike down the hair-raising 'Death Road' in Bolivia, piranha fishing in the Amazon, paragliding over Rio's Christ the Redeemer or playing cowboys on a ranch with the legendary gauchos in Patagonia.
While adventure and a huge menu of tours and experiences can be found just about anywhere there are some definite hotspots. One such is Baños in Ecuador which, like Queenstown in New Zealand, heaps together a huge amount of possibilities all in one place – from canyoning to volcano exploration and Amazon adventures to hot springs. Even better, Baños is a playground for the budget conscious with generally low prices.