Dazzling, dizzying, dimensionally daunting and profoundly alien in every way – the People's Republic of China can be a challenging destination for the traveller. It unquestionably has the capacity to bewilder and frustrate and comes packed with labyrinthine quirks but ultimately China never fails to enchant and thrill those who dare venture into this exotic land.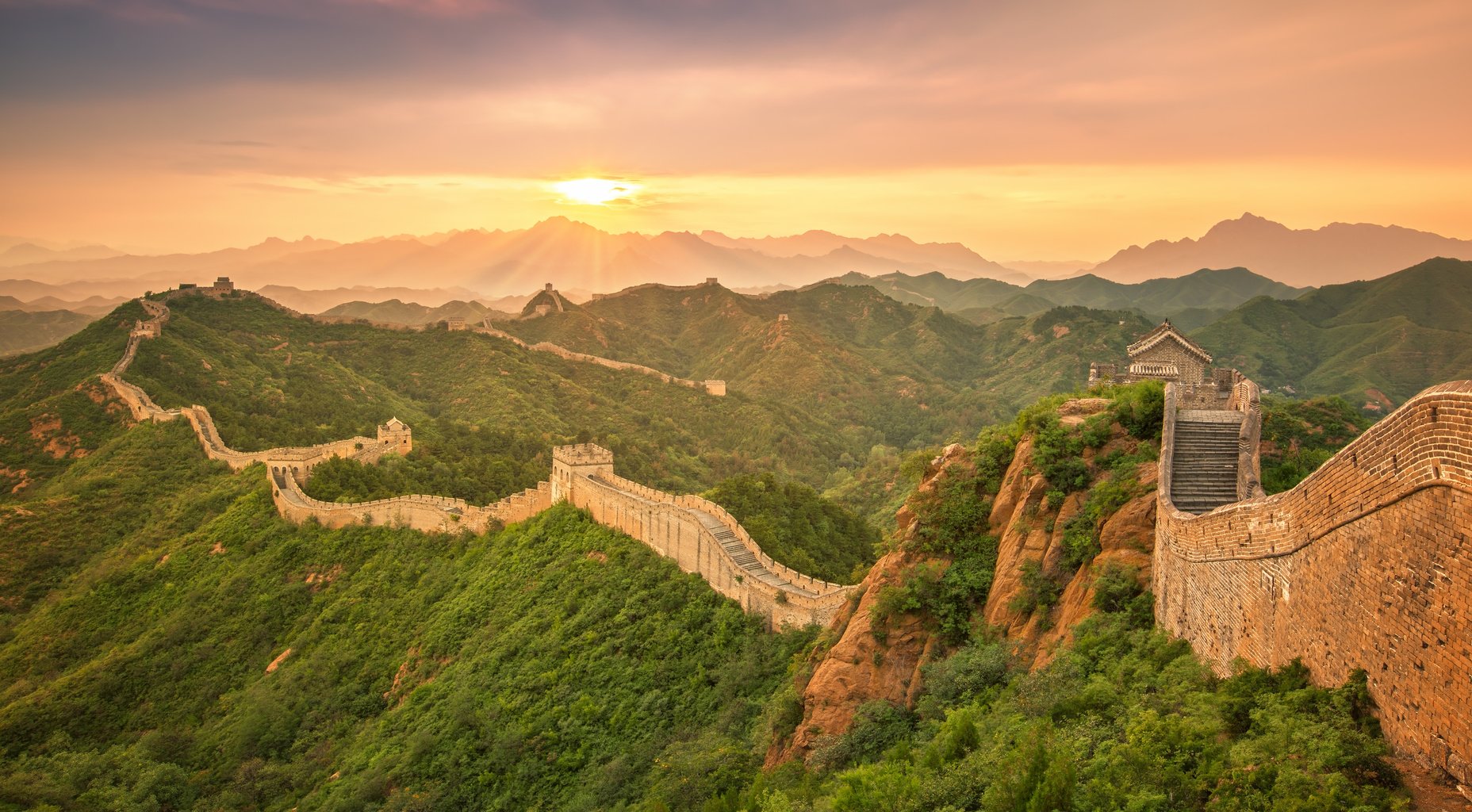 An ancient, mysterious and beautiful country – which claims as its own around 20% of the world's entire population – has appeal galore for the adventurous. Bordering 14 countries, China's sheer scale is almost impossible to compute; there is so much here. Just a few of its draws are its vastly varying terrain, an abundance of  natural attractions, a wealth of plant and animal life, sacred sites by the score, buzzing metropolises and historical and cultural treasures unlike nowhere else on the planet. Interestingly it also gave the world paper, gunpowder, printing and the compass.
Visas
British nationals can enter both Hong Kong and Macau without a visa and many countries are allowed a visa-free 72 hour stopover in Beijing, Shanghai, Guangzhou, Chengdu and Chongqing providing they meet certain criteria. Otherwise, visas must typically be obtained from a Chinese embassy or consulate before attempting to enter China. The quantity and range of visa types available for China can seem a little bewildering but the most often applicable is a single-entry 30-day visa. If you require a 60- or 90-day multiple entry visa these are also possible. Make sure your passport has at least six months validity left and three or more blank pages available. www.visaforchina.org has all the information you need.
Dealing With the Language Difficulties
Almost without exception, travellers to China rate their biggest challenge in the country as that related to the language barrier. Although things may change in the future (with English now featuring as a compulsory subject for Chinese children of elementary school-age and upwards) English is almost never spoken outside of the big cities and even there it may be limited. Shanghai, Beijing, Guangzhou, and Shenzhen have the highest proportion of English speakers and higher end, international chain hotel staff will typically have some basic English but otherwise forget it.
Mastering a few basic words and phrases is not just useful but essential when travelling in China and should you have an aptitude for languages enrolling on a basic Mandarin course before you go will pay dividends. Otherwise, equip yourself with a Mandarin phrasebook, a travel size English/Chinese dictionary and a translator app for your phone making sure you download something which can be used off-line.
Money Matters
Currency in mainland China is the yuan, also known as renminbi. Although things are rapidly expanding with regard to credit card transactions, this is still a cash culture. Don't depend on your credit card outside of better quality shops, restaurants, large supermarkets and hotels and note that bus and train tickets are always cash purchases.
Along with credit card acceptance, ATM networks are also increasing but as this is something of a hit and miss affair still it is best to stock up with cash in the larger cities where ATMs are readily available before heading out anywhere more remote. Most of the mainstream bank  ATMs accept Visa, MasterCard, Maestro, Cirrus, & AmEx although it is worth noting that many cash machines are not available 24/7 because they are located inside banks and shopping centres.
Tipping is not widely practised in China and in many smaller towns and less developed rural areas any tipping gesture will be met with bewilderment. The exceptions to the rule are guides, drivers and porters. These professions are most closely associated with the tourist industry and have come to expect the offer of something.
Transport Options Around the Country
Plane – Due to the country's vastness flying is a good option to avoid spending many hours of overland travel. China has a good network of affordable domestic flights which links the biggest tourist places and large cities.
Train – The train network in China is not just vast and countrywide but also in the main modern, high speed, efficient and punctual. There are literally loads of train types and services but what most typically differentiates them is their speed and whether they cover short or long distances. 'Soft seat' day trains and overnight 'soft sleepers' are the way most travellers go. The latter has a set-up of two bunk tiers in a close-able compartment. If you want to mix it up more with the locals opt for the cheaper 'hard sleeper' which has bunks in tiers of three and is open to the rest of the train. If you want a more comprehensive rundown of train travel in China visit – www.seat61.com
Bus – Sleeper buses – with bunk beds – are another option for long distance travel although you might not have quite such a comfortable experience if you are bulky or tall. Sleeper buses are common throughout China but come in varying standards depending on whether you are travelling through the wealthier coastal provinces or less developed areas.
Taxi – Flagging down a cab in the larger cities is no problem and as these are cheap and metered they are a good option. However, you are unlikely to find yourself with an English speaking driver so make sure you have asked at your hostel or hotel for your destination written in Chinese along with the same for any return journey.
Chinese Culture
China's history of ancient culture which spans more than 4,000 years is one of the major draws for visiting foreigners. Civilisations have been calling China home since the dawn of human history while ancient dynasties and the great ages of the emperors have come and gone through centuries of upheaval and numerous revolutions. In 1911 the imperial system finally collapsed and in 1949 Red China was born with the declaration by Mao Zedong that henceforth this land was the People's Republic of China.
Today there are a more than a few cultural quirks which may strike the traveller as a little odd at best and socially unacceptable at worst. The main two are:
Spitting – This isn't just a discreet practice in the streets but will also be found in shops, trains, buses, restaurants and even hospitals. In short – everywhere. This stems from the old Chinese belief that swallowing phlegm led to all kind of medical problems. Since the SARS epidemic of 2002 cities such as Beijing have seen a significant spitting decline but otherwise don't be surprised to encounter it everywhere.
Staring – Although it can be more than a little unsettling to have someone inches from your face gazing at you as if you are an interesting TV documentary don't be surprised if this happens…a lot.
The motives are not sinister or hostile, just simply born of curiosity.
Chinese Food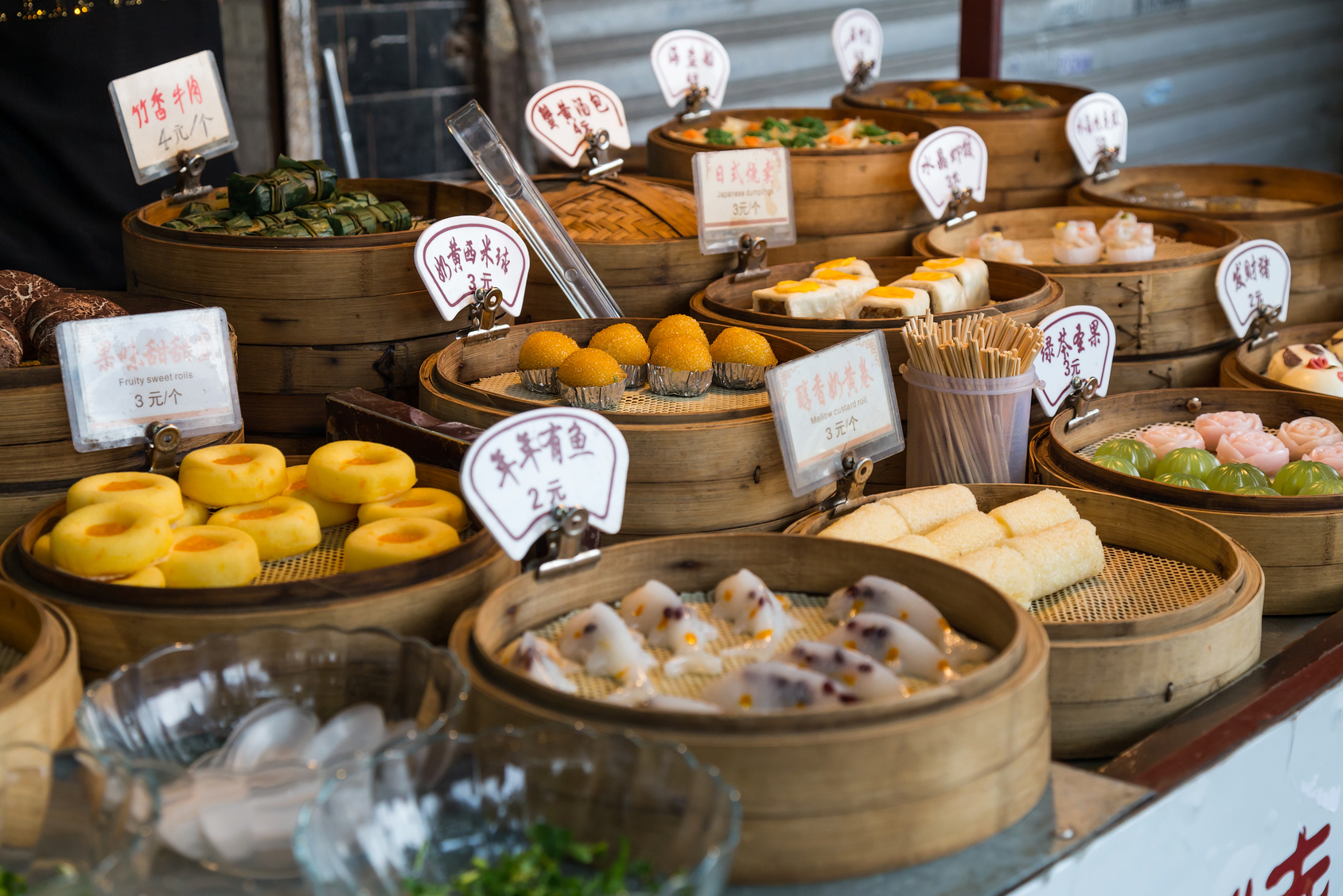 There is no such thing as 'Chinese food' unless you are the kind of non-foodie who might describe everything found in Europe under the blanket term of 'Western food'. What you will encounter food-wise in China will change as you travel from region to region and having no idea what things are most of the time – especially at the outset – is all part of the exciting culinary journey. The best rule of thumb is to try a little of everything. Experiences can vary greatly from dining establishment to dining establishment while cheap street food sold from ambulant vendors is found everywhere in the cities and towns.
Weather
Because China is so vast and the terrain so enormously variable there is also an incredible diversity of climate types. In the south – which is typically milder and receives more rainfall – can be found tropical parts while temperature ranges hit subarctic lows in the north during winter. However, this is nothing more than the briefest of overviews and there are all kinds of other variables. Visiting the wrong region at the wrong time can leave you freezing or baked, drowned in rain or wind-blasted so be sure to check out which regions offer up your ideal conditions for your travel dates and plan accordingly.
Accommodation Options
Just about everything in the accommodation category can be found in China – ranging from backpacker friendly dorm rooms to luxury hotels.  Be aware that in some areas, visitors are limited to staying at listed and approved establishments although this practice has been virtually eradicated in many places now.
Cheap options for the backpacker set include university located rooms, state-run affairs which tend to be a little bleak and dated, shared rooms in houses and an ever growing number of hostels. To check out the kind of thing up for grabs, the standards to be expected and the facilities included check out the hostel booking websites such as Hostelworld. Such resources also make advance booking possible thus removing much of the accommodation-finding headache which would otherwise be your fate in China.
Most hostels will have staff with at least some level of English language skills and it is worth noting that check-ins are not possible without presenting an original passport complete with current visa. This latter may present difficulties if you have left your passport elsewhere during visa extension procedures.
Internet Censorship
With the exception of Hong Kong and Macau, many Internet services are regularly blocked in China. These include all things pornographic and political along with some foreign news resources. Also off the Internet menu are anything Google-related (search engine, Gmail, maps and translate) along with Facebook, YouTube, Twitter, WordPress, Picasawen and Blogspot.
Essential China Highlights
So globally significant are many of China's natural, historical and cultural sites they appear many times over as UNESCO World Heritage listings; to date these number 48, topped only by Italy. What there is to see and do – including both man-made wonders and the natural magnificent – could fill a book but here are few of the essentials.
The Great Wall of China – as landmarks go it gets no more iconic than this. Well over a thousand years old in parts and more than 8,000 km long – the Great Wall is not to be missed.
Li River, Guilin – naturally beautiful places get no better than this river landscape which has earned itself a place on the National Geographic's list of  'World's Top Ten Watery Wonders'.
Jiuzhaigou Nature Reserve – UNESCO World Heritage listed and home to giant pandas, this reserve full of beautifully coloured lakes, snow-dusted peaks and multi-tiered waterfalls can be hiked for a few hours or several days.
The Terracotta Army, Xi'an – unearthed in the 1970s, this globally famous major attraction dating from the third century needs no introduction.
Pandas – get up close with China's beloved national animal at Chengdu Panda Breeding and Research Center, Bifengxia Panda Base, and Dujiangyan Panda Valley.
The Yellow Mountains – widely considered in the top three of China's best national parks, the Yellow Mountains have five very separate natural draws – spectacular sunrises, picturesque cloud formations, fascinating rock stacks, twisted pines and hot springs.
The Forbidden City, Beijing – former imperial palace and with over 8,000 rooms, this site is nothing less than a world-class treasure store of highly significant historical relics.
The Potala Palace, Lhasa – another UNESCO World heritage listed site, this palace showcases the best of Tibetan historical, religious, art and cultural artefacts in the form of sculptures, murals, jewellery, ancient texts and much more.
Yungang Grottoes – with 250+ caves, 50,000+ Buddhist statues, the Yungang Grottoes are the largest of China's grotto complexes.