Brunei, Cambodia, Indonesia, Laos, Malaysia, Myanmar/Burma, the Philippines, Singapore, Thailand, Vietnam – these are the countries which make up the magical and marvellously mixed melting pot known as South East Asia. Acting as an almost irresistible magnet to gap year travellers, these tropical lands are packed with such diverse wonders and sights as majestic mountains; soaring volcanoes; coral reefs; ancient, romantically ruined and vine entangled temples and lost cities; bamboo huts on palm fringed beaches; deep jungles; coffee, tea and rice plantations and cities so full of bustling people and life it can feel like half the planet's population has congregated here.
A quick read through that list of delights acts as an explanation in itself for the popularity of this region amongst backpackers, but not only is South East Asia a package of incredible diversity but it is also highly accessible thanks to an established tourist infrastructure and a history of independent travel which spans back several decades.
The Most Backpacker-Friendly Destination on the Planet
Another reason why South East Asia is arguably the most popular gap year destination is that it is pretty much as cheap as it gets! Quite how much you spend will depend in part on things such as whether you opt for dorm sharing or a private room; whether you eat from street food stalls and/or do your own cooking instead of eating Western food in restaurants and how many tours you sign up for. The bottom line is you can get by on very very little money every day if you choose wisely. Prices here are such that you can even afford to splurge occasionally – a fairly swanky hotel in Vietnam, Thailand, Laos or Cambodia can be landed for as little as £15 a night for example and £25 – £30 will buy you total luxury.
The exceptions to this budget-friendly rule are the modern and affluent city-states of Singapore and Brunei where the backpacker buck won't stretch very far. Travellers don't tend to linger here but you might like to poke your head in for a look at how the other half live.
The two quickest ways to blow your budget – drink too much and eat Western food!
Very Different Countries with Some Surprisingly Common Themes
Each country within the South East Asian family has something very special and uniquely its own but there are also some common denominators; bonus features, if you will, which can be found in several and sometimes in all of the destinations.
Trekking and hiking – Mountains, volcanoes, jungle and just about every other terrain and environment known to man is included on the possible trekking menu of South East Asia. Durations range from a few hours to a few days and come in forms suitable for all, from the most fitness challenged to the hard-core, seasoned trekker. Each country tends to have an area where many of the hikes take off from such as the northern part of Laos or the hill tribe destination treks from Chiang Mai in Thailand but truly, opportunities can be found almost everywhere.
As-Good-As-It-Gets – Overnight treks and camping in the jungle to see the highly endangered orang utans – Bukit Lawang, Sumatra, Indonesia.
Temples – It is impossible to travel far in South East Asia without stubbing your toe up against a temple. They come in varieties of extremely ancient – which encompasses both romantically decrepit and wonderfully preserved – and glittering, gilt-edged and modern. You'll almost certainly get templed out at some stage but before that point hits there are all sorts of incredible sights and sites to be taken in.
As-Good-As-It-Gets –  The UNESCO World Heritage listed 12th century temple complex of Angkor, Siem Reap, Cambodia and the White Temple, Chiang Rai, Thailand (look out for Harry Potter and Hello Kitty – we're not kidding).
Full moon parties – Always crazy and hedonistic, frequently debauched, the iconic and infamous full moon parties which began in the 1980's have to be done at least once in a lifetime. The original, and many argue still the best, full moon party takes place on the Thai island of Ko Pha Ngan at every full moon during the year but all kinds of copy-cat events have sprung up not just elsewhere in Thailand but across the SE Asian region. Expect copious amounts of alcohol and drugs along with fire shows and all kinds of music from reggae to trance.
At the risk of sounding a little party-pooperish there are a few things worth mentioning here – first up the fact that drugs of all kinds are highly illegal and carry all sorts of horrible consequences ranging from huge fines to death sentences depending on which country you are in. Full moon parties attract hordes intent on fun but it is also the time of the month when all kinds of low-life crawl out of the woodwork to make the most of having many extremely drunk, drugged and vulnerable Westerners all gathered together. Robberies and thefts are very common and nastier things happen fairly frequently too. The flip side…….. many travellers would put the full moon party as their number one trip highlight. You decide but make sure you are aware of all risks and read up on advice for how to best keep yourself safe.
As-Good-As-It-Gets – Haad Rin beach, Ko Pha Ngan, Thailand
Delicious food – If you're a foodie you're going to be in heaven whilst travelling in South East Asia and cheap eats can be found everywhere throughout the region – even in the rather more typically expensive Singapore. Always the cheapest way to eat and typically the most delicious and authentic is to buy your goodies from street stalls and market eateries.
To make the most of the culinary treats up for grabs find out what the local dishes are in the local lingo or get very good at miming and be prepared to get adventurous and experiment.  You're going to see all kinds of things which may seem a little unappetising to you such as grilled rats on sticks, snake steaks, scorpion skewers and grasshopper/bug 'pick and mix'. Don't slate it before you try it – sometimes you may just have found yourself a new favourite.
A word of warning if your palette is a little delicate – if the locals tell you 'it's a little spicy' you can take that to mean 'blow-your-head-off-hot' to Western tastes. Don't panic though – throughout the region those who dish up the wares are used to catering to Western tastes and preferences. Just learn the phrase for 'not too spicy please'.
If you want to take the whole foodie theme a little further there are plenty of opportunities for signing yourself up at a cookery school either for a half-day lesson or something rather more in-depth which covers a week or two. These are especially common in Thailand.
As-Good-As-It-Gets – Too hard to call – you'll have to decide for yourself.
Idyllic beaches and tropical islands – Not every country in South East Asia has much coast or any coast at all in the case of Laos but where it is present expect it to be of the tropical paradise variety, once you get away from the cities. Thailand generally seems to take the best beach plaudits but there are plenty of the jaw-droppingly beautiful kind in the Philippines and Indonesia too and once you start factoring in islands then you can also count Cambodia, Vietnam and Malaysia as right up there with the best. Everyone who visits here has their own special favourite and it will very much depend what you are looking for. Thai islands are your best bet if you're looking for a backpacker party scene but they also have their share of quiet, Robinson Crusoe-like escapes too – sometimes all on the same island. You'll just have to do your homework to find your idea of tropical paradise but one thing is for sure, whatever your idea of perfect is, it will be here somewhere.
One thing to be aware of is how much flesh you bare, In the most touristy places the locals are inured to the Westerners' need to strip at the beach (although that doesn't mean they like it) but going for that all over tan in some places is going to at best upset the locals and at worst get you into all kinds of trouble. In southern peninsular Thailand and Malaysia for example the prevalent religion is Islam which means even baring your upper arms, legs and shoulders in a very modest piece of swimwear is a no-no. Again – do your homework.
As-Good-As-It-Gets – Hmm tricky…there's hundreds to choose from but how about stunning turquoise Kuta beach, Lombok, Indonesia; Ko Tarutao, Thailand, an island which you may only have to share with the monkeys and Camiguin, Southern Philippines, complete with volcanoes.
Colourful markets – There is nothing so quintessentially Asian as the exotic tapestry of sights, sounds and smells which spill from the markets in this part of the world. Vibrant fabrics, exquisite crafts, heady incense, aromatic spices and colourful fruits…..all here and all of the not-to-be-missed kind. Night markets tend to be the most atmospheric and dancing and/or performances are often part of the proceedings from traditional dancing and musical acts on instruments you'll have never seen before to puppet theatre.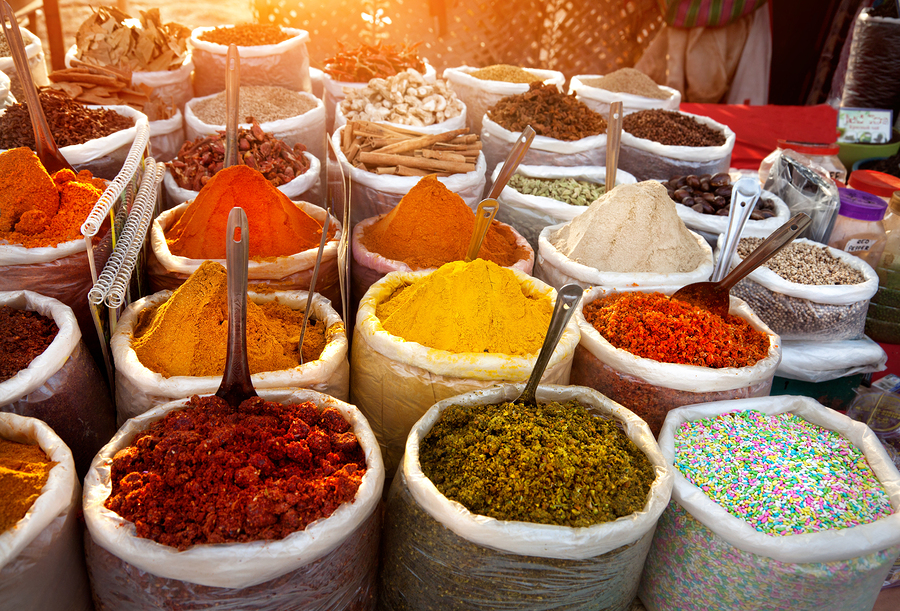 Learn to haggle with a smile on your face and leave plenty of backpack space for souvenirs and gifts because you're going to need it.
As-Good-As-It-Gets –The night market, Luang Prabang, Laos; the floating markets of Bangkok, Thailand; Malacca (Melaka) night market, Malaysia.
Adventure activities – There are all kinds of fun and exciting things to do in South East Asia dictated both by the geographical make up and nature of the lands and its peoples along with cleverly introduced activities aimed at the Western traveller looking for thrills. If you're intent on ticking off something extreme or a little random from your bucket list the chances are you'll be able to do that here. Possibilities are far too numerous to list but include such things as surfing, extreme caving, zip-lining, rafting and scuba diving.
As-Good-As-It-Gets – Depends what you have on your bucket list…
Forewarned is Forearmed – A Few of the Common Scams
Some of the scams of this region are so inventive you almost have to admire the perpetrators for the intense effort and ingenuity practised as a means of parting you from your money.
Some of the scams are rather more irritating than anything else and rob you of your time rather than your cash such as the come-with-me-I'll-give-you-a-very-cheap-ride taxi/tuk-tuk/jeepnie/rickshaw scam. You do indeed get a very cheap ride but you will be taken via the brother's/cousin's/friend's tailor shop/jewellery store (or insert another from a list of several) where you may feel pressured into buying something you don't want.
Far worse and rather more costly on many levels are the scooter scams and the drug scams. The first typically takes several guises. You may find your newly hired scooter 'stolen' from outside your hostel or you may be told you have caused damaged on returning a motorbike or scooter which you know was there all along but which you now have to pay for. The drug scams also come in different forms but many, many travellers have been tripped up by buying drugs, setting off with their bundle and then after only a few steps finding themselves strangely and coincidentally accosted by a local policeman. This corrupt individual, as thick as thieves with your drug dealer of course, doesn't really want to take you into custody – he wants you to give him some hush money.
There are plenty more scams doing the rounds and clever new ones are popping up all the time. Do some reading up, ask your fellow travellers for advice and be alert without being paranoid
A Few Country Highlights
As we've already mentioned the highlights of South East Asia run into their hundreds and possibly beyond so we can only hope to give you the briefest of overviews. However, as we also mentioned before each country has something extra special of its own. Here is a little taste of some of those gems which are not to be missed during your gap year trip!
Thailand – Super cheap massage and spa; beaches to die for and the cheapest scuba diving courses possibly anywhere on earth.
Vietnam – The cave temples of Marble Mountain; beautiful, mesmerising Hoi An; Phu Quoc island and touring the Mekong Delta.
Cambodia – The Angkor temples, Siem Reap; Tuol Sleng Genocide Museum and The Killing Fields, Phnom Penh; Tomb Raider set of Ta Prohm, Siem Reap; Apsaras dance performances.
 Laos – Luang Prabang and the dawn alms ritual of the Buddhist monks; Four Thousand Islands and the rare river dolphins; incredible trekking; exploring any number of caves and cave systems all on your own by head-torch; Buddha Park, Vientiene.
Malaysia – the colours and quirks of Malacca (Melaka); the Cameron Highlands and tea plantations; lazing about on one of the several beautiful islands; the incredibly diverse food.
Philippines – Island hopping – there's more than 7,000 of them to keep you busy; the Mayon Volcano; Puerto Princesa underground river by paddle boat; whale shark spotting.
Indonesia – The Komodo dragons of Komodo; the orang utans and Bukit Lawang, Sumatra; discovering little explored Sumatra; Ubud Monkey Forest, Bali.
Myanmar/Burma – Bagan, thousands of ancient temples; the stilt villages and floating gardens of Inle Lake; simply enjoying being somewhere before it becomes part of the well-trodden tourist trail.