India is very much like Forest Gump's proverbial box of chocolates; you never know what you're going to get. It is a country bursting with culture, kindness and natural beauty, however you must be willing to embrace this with a side of caution, as travellers can often be put off by noise, crowds, unwanted attention and the high poverty level.
India is a country of great diversity and it's many regions have distinctly different characteristics including landscape, pace of life and culinary delights, therefore it is possible to plan your perfect trip with some good advice and a fair amount of planning ahead. Working in the volunteering abroad industry offers a certain perspective towards travel and having just returned from India on a whirlwind trip, I feel confident in offering my advice to wary travellers. Travelling to a new country is always accompanied by some degree of uncertainty but as India is what I can only describe as an attack on the senses, I have put together a list of dos and don'ts that might help you feel a little bit more prepared.
Do: Remember to bring your sense of humor and an open mind
Time in India is often referred to as IST, "Indian Stretch Time". Essentially this means that although there may be a schedule, Indians will interpret that liberally and delays can be expected. Traffic is definitely a sight to behold! Indian drivers must eyes in all sides of their head to negotiate the whizzing tuk tuks and rickshaws, avoiding the odd cow that wandered into the middle of the road and the many potholes. This means that unless you are the most confident of drivers, you will not want to attempt it, take an organized tour or tuk tuk to get around. Lengthy times in traffic can be expected regardless of your method of transport – but don't worry, there is so much to see to keep your entertained.
Do: Base your choice of location around your interests
From the organized chaos of Mumbai and Delhi, to the beachside towns of Goa, to the quiet hill communities of Himachal, India has a lot to offer and you would be wise to do your research if you are particularly averse to some kinds of environments. The cities are fun and exciting because of their fast pace and constant goings on, but begging children here are often more aggressive in their pursuits and the noise can become grating if you value a good nights sleep, earplugs are a good investment here. If easy going lifestyle and a relaxed, spiritual culture appeals to you, Kerala and Pondicherry are prime choices and for fans of adventure of the regions of Himanchal and Ladakh offer some impressive mountain landscapes.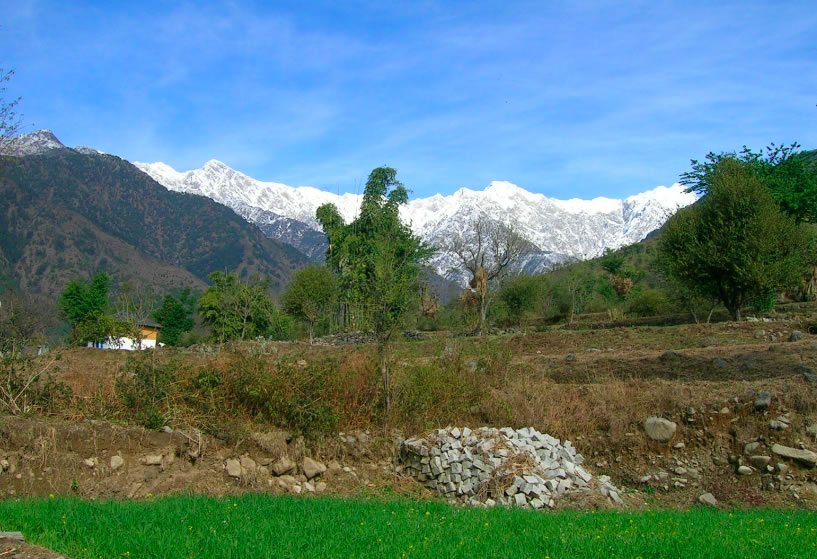 Don't: Bring your typical holiday wardrobe
Travellers should be aware, especially women that the Indian culture and it's many religions are typically modest and showing too much flesh or wearing tight clothes can attract the wrong kind of attention. Whilst you may not be approached, you might find that locals take photos of you or stare openly. This can be easily avoided if you stick to a modest dress code. You might wish to buy a Shalwar Kameez, the type of tunic and trousers worn by Indian women with a scarf or just bring your own loose clothing. A long shawl also comes in handy when visiting mosques or temples, as being covered is a sign of respect.
Don't: Leave your belongings unattended
It sounds obvious, but with a population of 1.23 billion, many of whom struggle to find work and support themselves, theft is quite common. Although you may always keep your wallet and passport safe, think outside the box. For instance when going into some of the temples or mosques you may be required to remove your shoes, it's good practice to have a backpack or bag handy that you can place them in, rather than leave them outside only to find they've gone walking. Additionally when placing luggage on train racks or leaving baggage in hotels, a padlock or cable lock always comes in handy to secure your things to the nearest rail or bedpost. You may also find an under clothes money belt useful for storing cash and small valuables out of sight!
Do: Give back to local tradesmen and sample some local treasures
Indian shops can be like Aladdin's cave. There is certainly a lot on offer to buy and many interesting crafts and wares. However purpose-made items such as the things you will find outside of tourist sites are mass made and often not even in India. If you'd like to support local artisans and get yourself an authentic gift there are areas that specialise in certain trades such as marble, exquisite carpets and jewels in Agra and silks in Varanasi. Take some time to look or ask around to find the best places.
Do: Have smaller notes for tipping
Tipping is very common in India and it can be difficult to know how much. There isn't a set amount as in the U.S, but in public restrooms 1 or 2 rupees is usually the norm, hotel porters can be tipped 5-10 rupees and good quality restaurants usually add a certain amount of service charge so tipping on top of that is at your discretion. Small denominations of rupees are not only useful for tipping but for shopping or public transport, so have some available at all times. When tipping or buying things, Don't hand over the money with your right hand. It is customary in India that the left hand is for eating and the right hand is for cleaning up after using the restroom, so offering your right hand will cause offence.
Do: Be hygiene conscious
To avoid the dreaded "Delhi Belly" it is advised to avoid tap water at all costs, this includes when brushing your teeth. Have some bottled water handy always and be wary of salads, drinks with ice and peeled fruit. Where bottled water is not available, water purification tablets can be used to make water safe to drink.
It's also a must to bring a supply of tissues or wipes and some hand gel, as toilet paper is often a luxury outside of hotels.
Do: Be wise about giving away your money
It's undeniable, there is a lot of poverty in India, which is why small children and local entrepreneurs see travellers as a target. However by giving money to begging children you may not really be helping them. Often children are employed or forced to beg tourists and the money is surrendered to the leaders of the operation.
If you would like to help children and adults from disadvantaged backgrounds, you need to give them the tools to help themselves and fight against poverty with dignity. Volunteering is often the best way to do this and many volunteer companies, such as Kaya Responsible Travel, offer a range of projects from women's empowerment to community teaching. To find out more visit: www.kayavolunteer.com
Overall, if you slow down and give yourself enough time to form relationships with those you meet and really appreciate India for what it is, it will fascinate you to no end and give you an experience like no other.
This post was provided by Sarah Brown from Kaya Volunteer, who has recently returned from a trip to India.