We've already given you our top 30 gift ideas for backpackers, but we thought we'd hone it down a bit and also write a post on gift ideas for female backpackers. In this post, we run through our top 10 travel related gifts for female travellers with options to suit all budgets.
A firm favourite with female travellers, offering a more discreet and less bulky alternative to money belts. The Eagle Creek bra stash is made from 100% silk and is big enough to hold credit cards and a few bank notes. The bra stash can be simply clipped to the front or side of your bra to keep your cards and cash out of sight. Available in rose or black.
This giant sized travel towel comes in pink and purple with a floral world map pattern. Due to its giant size it can double up as a beach towel and is also big enough to wrap around your whole body after a shower or swim. You can even use it as a make-shift sarong or cover up for temples! Lifeventure have even treated it with their permanent anti-bacterial treatment, which ensures it stays fresh and odour-free in between washes.
Keep makeup smudge free and let your eyes breathe with this contoured sleep mask. The unique domed shape ensures the mask sits away from your eyes but still blocks out light to ensure you can rest during flights and long overland journeys.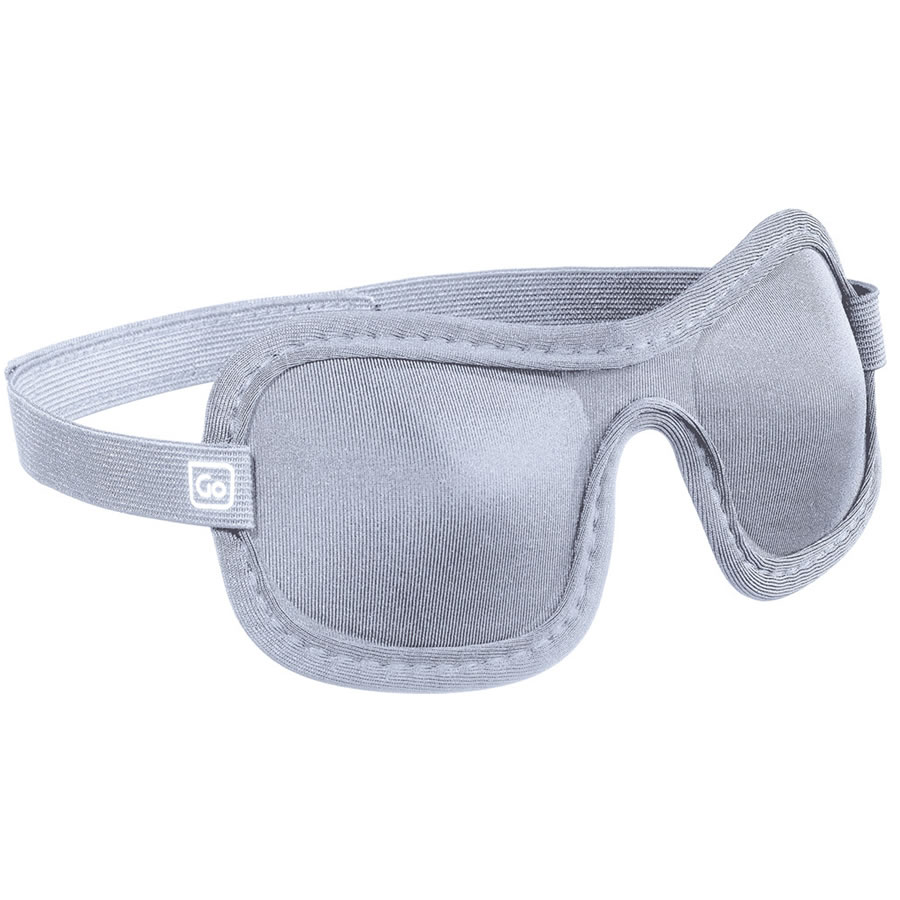 Travel journals make the perfect gift for backpackers. Not only do they allow you to document your trip and record important information, they also act as a keepsake when you return home. The Marco Polo travel journal is available in a range of attractive covers (we love the cactus and jungle options) and includes themed stickers and a keepsake pocket for any tickets and small mementos you want to hang on to.
Living out of a backpack can be made much easier with the use of packing cubes. Packing cubes are designed to compartmentalise your luggage, while maximising your packing space. Using a cube for each type of clothing is a great way to keep the contents of your backpack organised and make everything easier to find when you need it. Trust us, it beats digging through a sea of clothes to find your favourite t-shirt!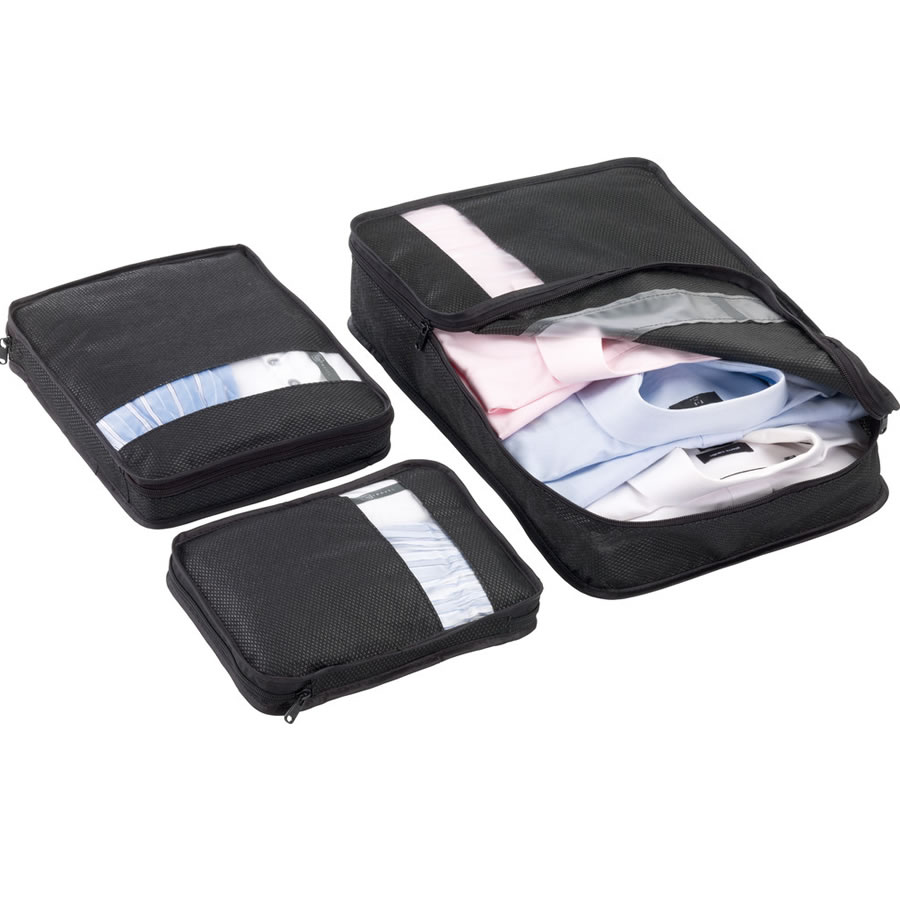 The Pacsafe secret waist band was designed with female travellers in mind, using soft lingerie fabric to make it comfortable to wear against your skin. The secret waist band has a simple single compartment design, but is large enough to fit a passport, credit cards and currency. The strap is also adjustable and is similar to the straps you'd find on a bra, so you know it's going to be more comfortable compared to some of the other money belts on the market. It's available in pink or black too.
One of the more novel gift ideas on our list, the portable urinal gives women the freedom to urinate standing up. This device is particularly useful for female backpackers visiting countries such as India where squat toilets are common. It's also useful for treks and situations where backpackers have to face unpleasant public toilets and would rather stand than hover. A fun gift idea for any female traveller!
The perfect gift for backpackers who like to keep organised throughout their trip. This mini sized travel wallet is big enough to hold your passport, credit cards, currency, travel documents and more with the added benefit of RFID protected fabric. The RFID protected fabric protects your passport and credit cards from illegal RFID scanners, which scan the chips embedded within biometric passports and contactless cards to steal your sensitive information. The Mini RFID travel wallet is available in purple or black.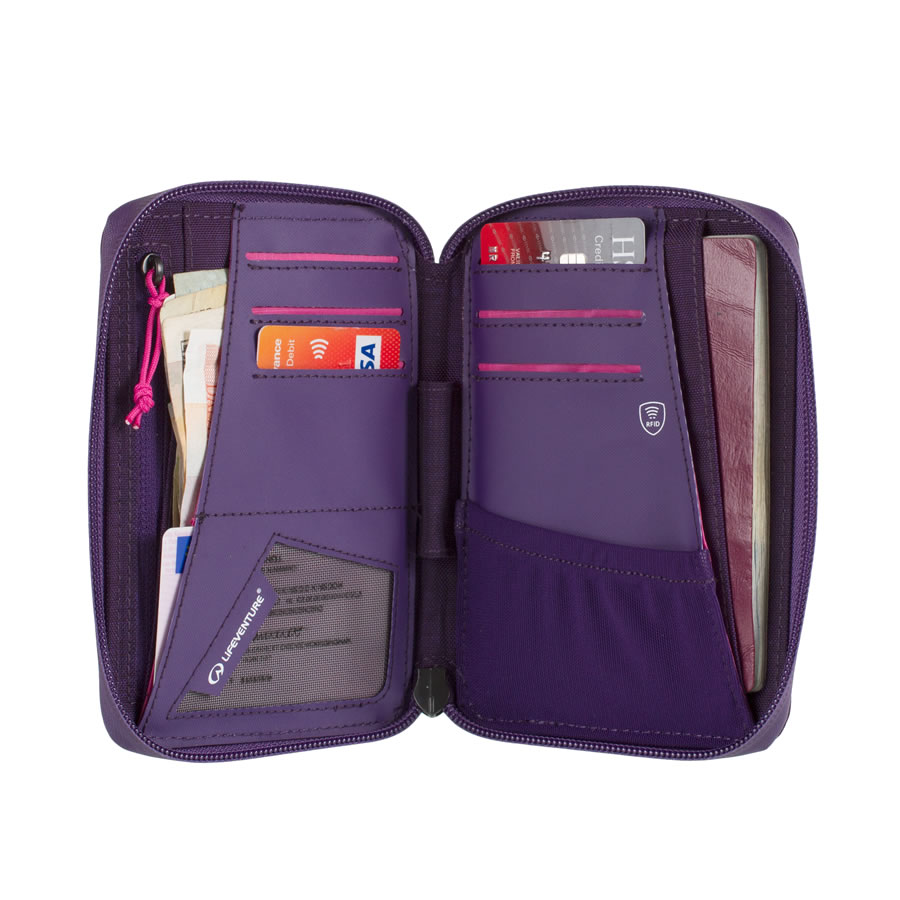 Another novel, yet practical gift for female backpackers. This cute metal tin comes in the form of a mini suitcase with wheels and contains 5 travel essentials, making it a great for flights and overland journeys. The On Board travel kit contains an eye mask and ear plugs, pen, notebook, anti-nausea band and expanding face towel for freshening up.
A great gift for female backpackers heading off the beaten path, whether they're camping in the wilderness, volunteering in remote areas or taking part in a multi-day trek. No rinse shampoo allows you to wash your hair without the need for water, simply massage in and towel dry for squeaky clean locks no matter where you are. It comes in a travel sized 65ml bottle too, making it suitable for packing in your hand luggage.