Whether you're in the market for a Christmas gift or simply need a leaving present for a backpacker at any time of the year, our travel gift guide is on hand to give you some gift ideas for the jet-setter in your life. We're full of gift ideas, but here are 30 of the best presents for backpackers to get you started…
Travel towels are one of the most popular travel accessories and with good reason. They're much more lightweight and compact compared to standard towels, so save you heaps of space inside your backpack. They're also more absorbent and dry quicker, meaning you don't have to worry about carrying a soggy (and smelly towel) around with you. Get one with anti-bacterial treatment to keep it fresher for longer in between washes.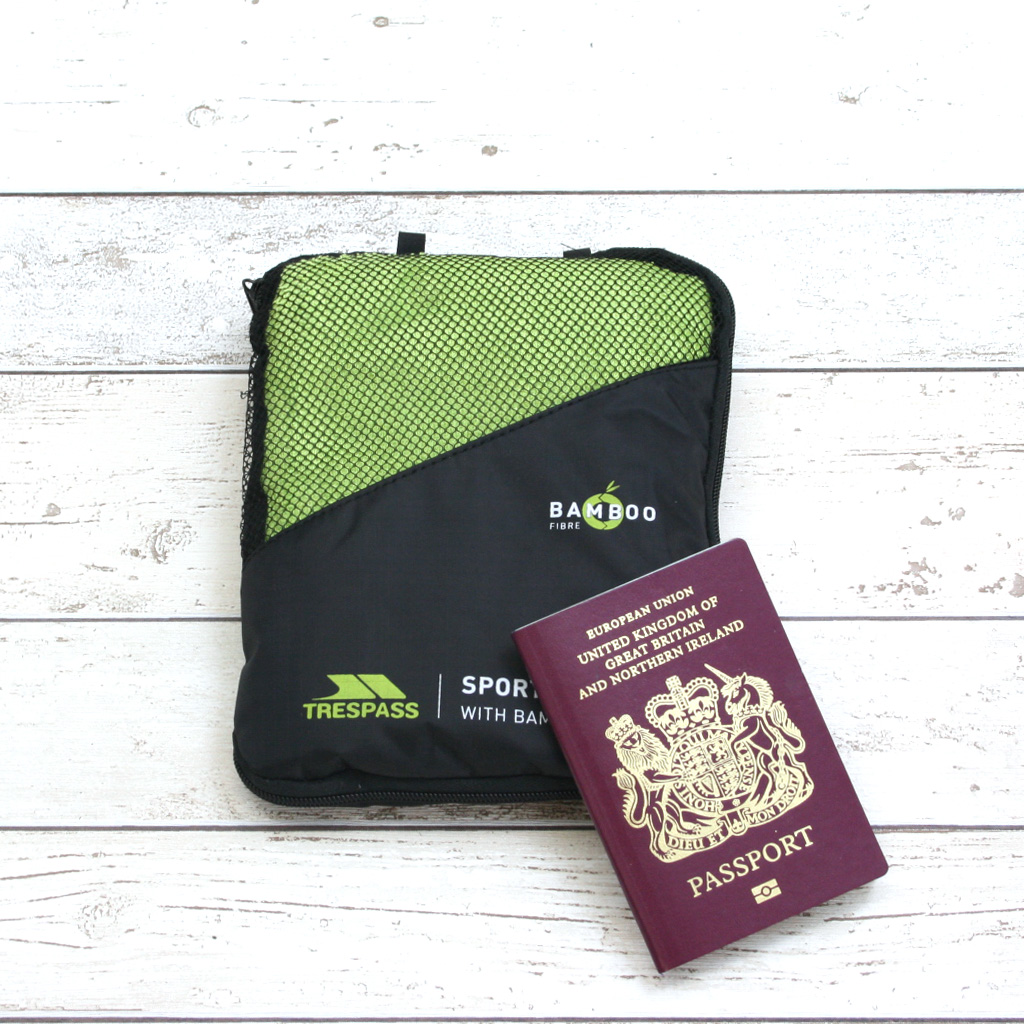 TIP: Get a giant sized travel towel and it will double as a beach sheet, as well as a sarong and cover up for temples!
This cheap and cheerful gadget offers a practical way to store your headphones and charger cables, helping to avoid a tangled mess inside your backpack. Tangled cables can also lead to damage, so it's wise to keep them neatly wrapped around one of these little beauties.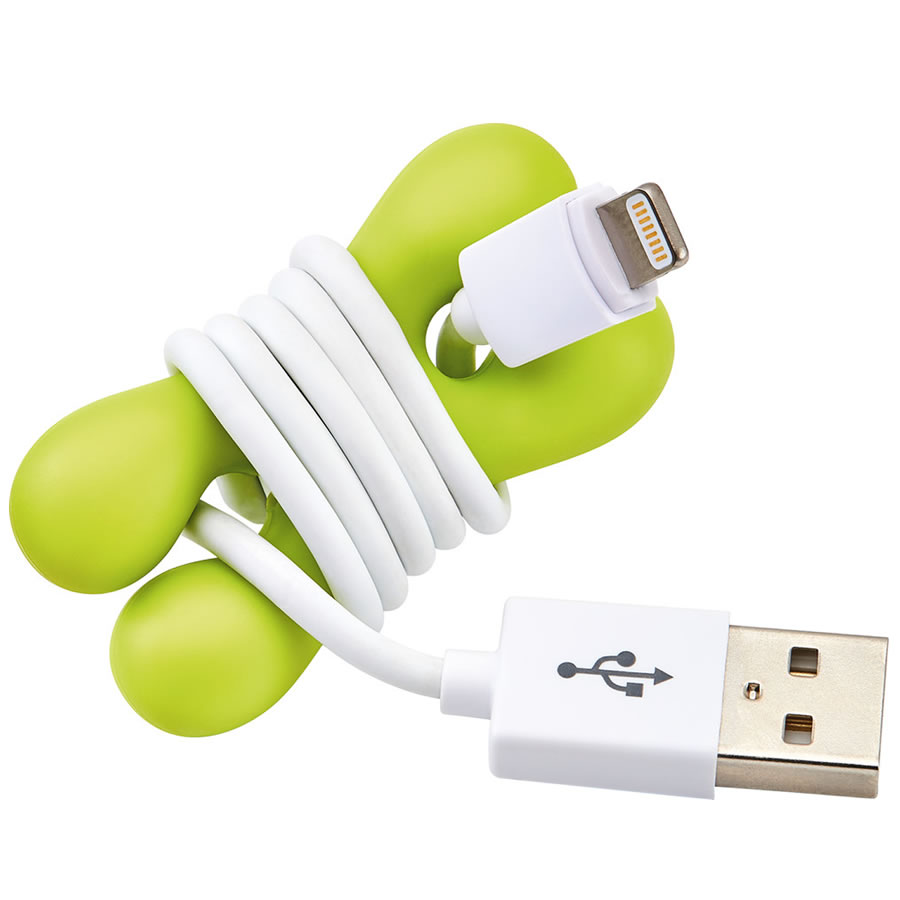 Keep drinks hot for up to 8 hours or cold for up to 4 hours with a Lifeventure thermal travel mug. The mug has a 300ml capacity and is available in a range of attractive colours. It's made from durable food grade stainless steel too, making it perfect for travelling where it may take a few knocks along the way!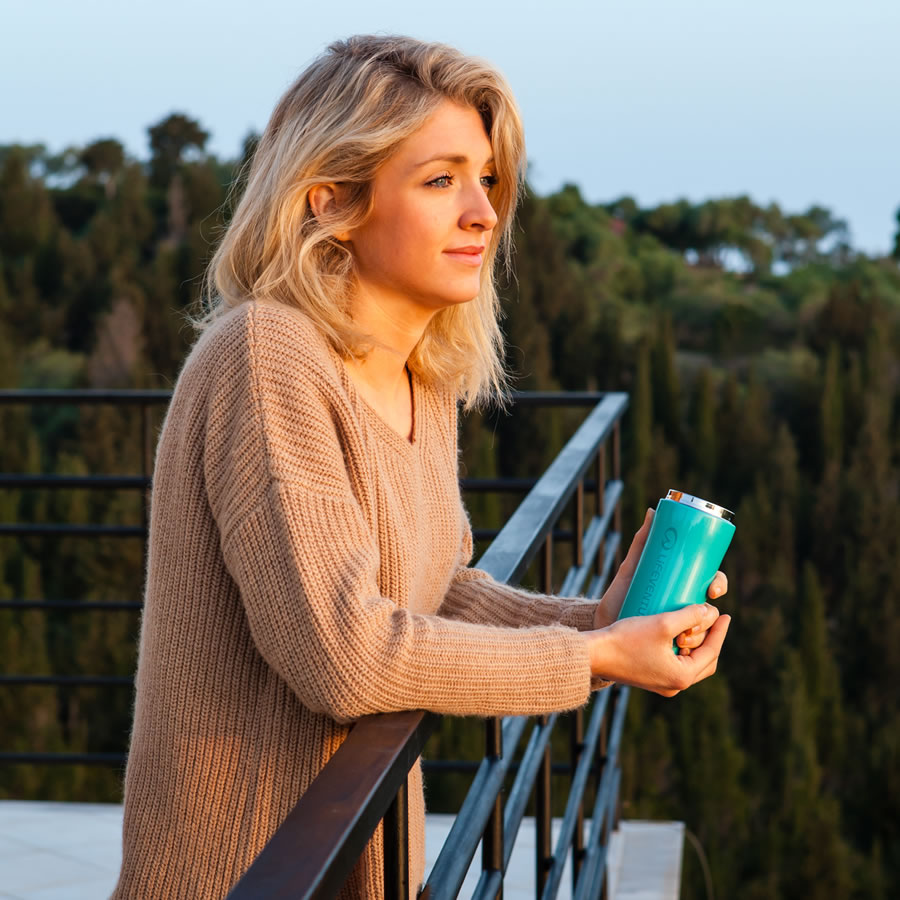 Sleeping bag liners or travel sheets are often featured on travel packing lists, offering you your very own sleeping cocoon and the option to avoid unsanitary bedding in hostels and on sleeper trains. While a cotton or silk liner is a great option, better still is this anti-mosquito sleeping bag liner from adventure gear specialists, Cocoon. The liner is made from 100% cotton for breathability in hot climates and is treated with their Insect Shield treatment to help keep mosquitoes and other insects at bay.
Water bottles are another essential for travelling. However, we understand that water bottles can be bulky and take up valuable packing space. That's where collapsible water bottles come in! Collapsible water bottles are constructed from flexible BPA free plastic and often come with a carabiner clip for attaching them to the outside of your backpack. They also reduce the amount of waste plastic produced, as you can refill them instead of buying bottled water every day.
Travellers always need to charge their mobile phones, along with other electrical devices. Life can be made much easier with a USB travel charger, which allows you to charge a mains powered device and a USB enabled device at the same time.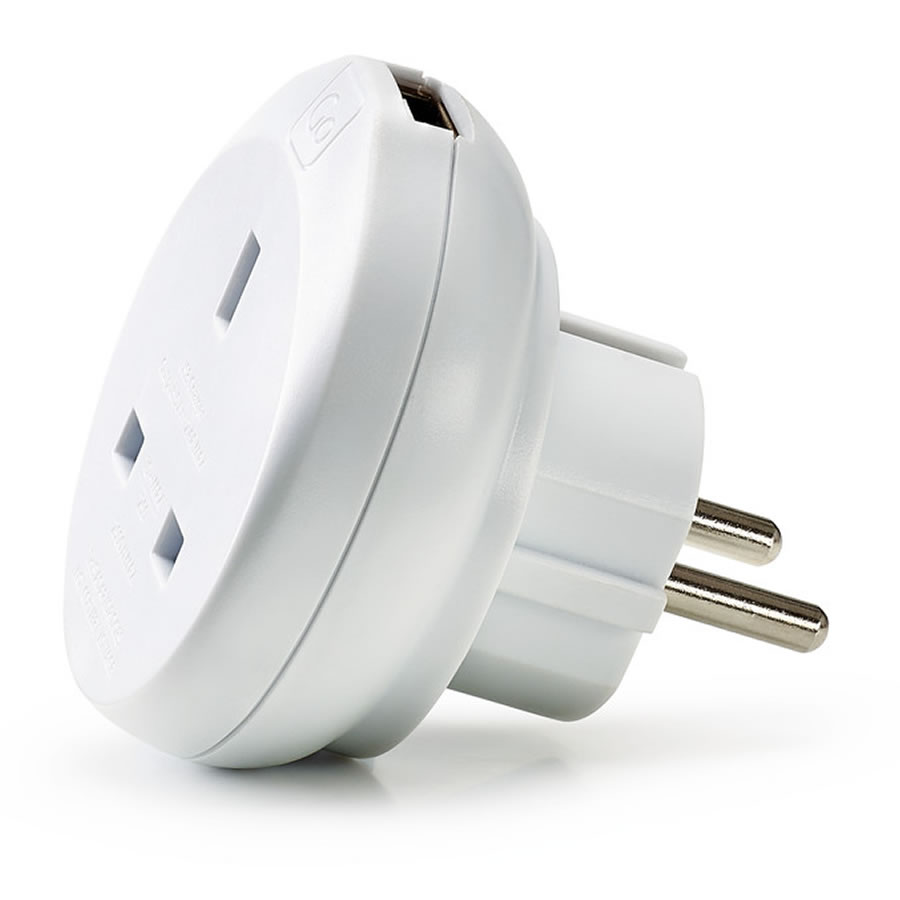 A great way to make new friends when backpacking! This pack of waterproof playing cards is made from non-tear material, which is also waterproof. They're perfect for entertaining you and your travel buddy on a long flight or stopover and can be used to break the ice with fellow travellers when you get to your hostel.
From camping to beach days, this compact pocket blanket is a handy accessory to have to hand. Made from PU coated water repellent nylon, the Cocoon pocket blanket ensures you always have somewhere dry to sit or lay down. It measures 160 x 120cm in size and comes with sand/rock pockets to weigh it down. When you're not using it, the blanket packs into a pocket sized pouch for compact storage.
A gift for the safety conscious and those staying in budget accommodation. The travel door lock slots between the door and its frame to stop any unwanted guests from entering your room. This handy portable door lock is perfect when door locks are non-existent or not particularly reliable and will give travellers peace of mind.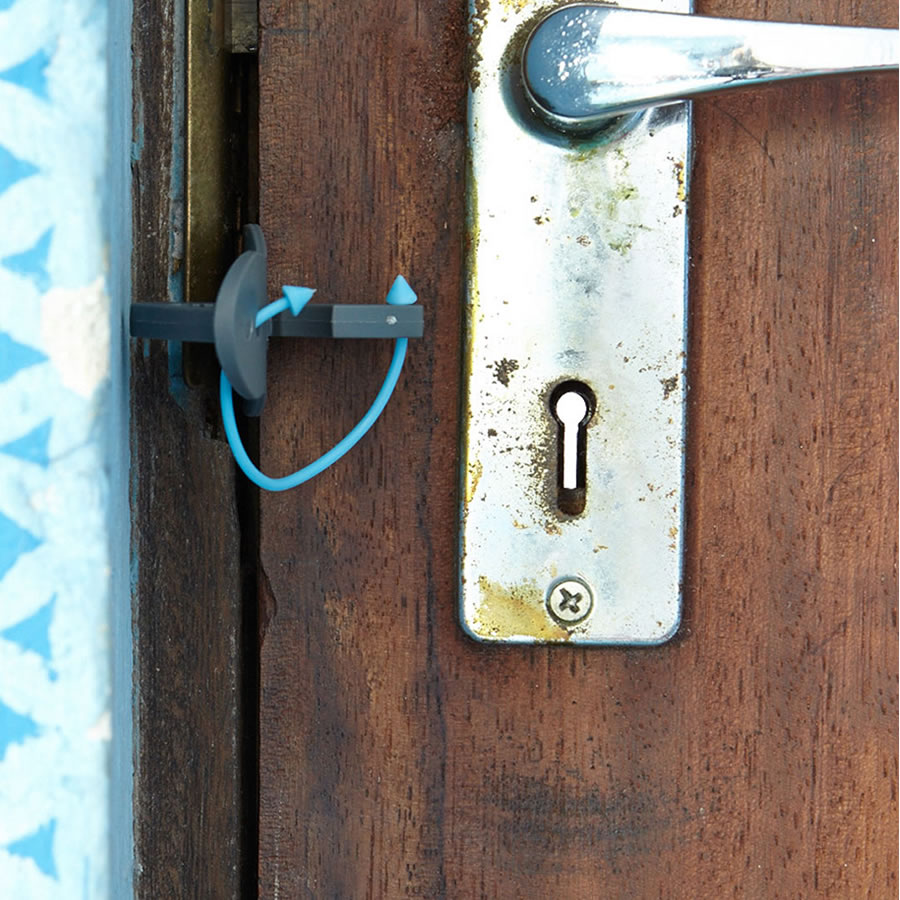 Foam neck pillows can be cumbersome to say the least…Wouldn't it be great if you could get a pillow with the comfort of foam but with the compact pack size of an inflatable pillow? Well now you can! The supreme snoozer pillow is a foam and inflatable hybrid with a packable and lightweight design. It also has a flat-back section, which offers better support for your head and neck, without pushing your head forwards like other neck pillows on the market. Neck pillows are a must have for long-haul flights, so make the perfect gift for any long-haul backpacker.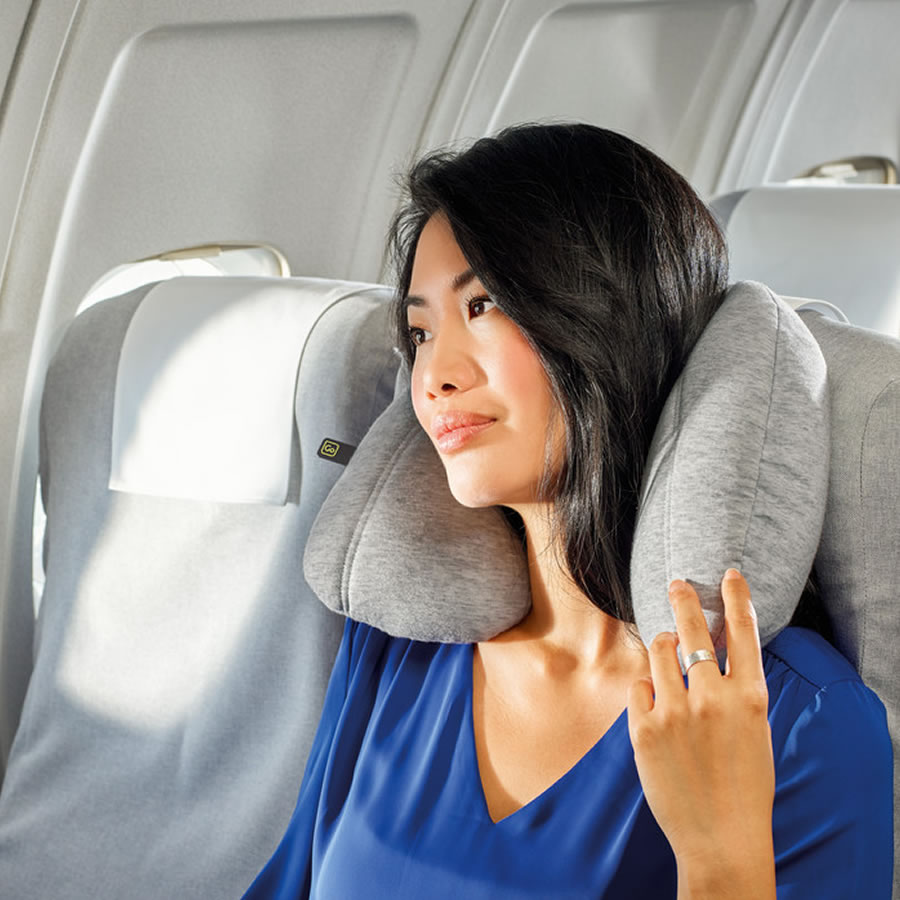 Packing cubes are a great gift idea for any traveller and are a total game changer when it comes to keeping your clothes organised. Packing cubes allow you to separate and organise items of clothing and also maximise packing space. By rolling your clothes and storing them inside packing cubes, you'll fit much more inside your backpack and everything will be much easier to find. If you know a particularly disorganised traveller, packing cubes are a must!
We all love a novelty gift and this one is one of our favourites. The Luckies On Board travel kit contains 5 travel essentials for flights including an anti-nausea wrist band, expanding face towel, ear plugs, eye mask, notebook and pen. All these essentials come in a cute metal storage tin, which looks like a mini wheeled suitcase. It's the perfect size for packing in your hand luggage and is bound to go down well with travel enthusiasts.
Document wallets can seem like overkill and are often a bit big and bulky. This mini version from Lifeventure is big enough to fit your passport, travel documents, boarding passes, cards and more, but maintains a compact size. It also benefits from RFID protection, which blocks illegal RFID scanners to protect your personal data. Another great gift idea for disorganised travellers or for those who love to be organised!
From beach days to boat trips and jungle treks, our mobile phones can be exposed to water, sand and mud when travelling, so it's wise to keep your phone inside a protective waterproof case. If you know a traveller who simply can't leave their phone behind, a waterproof phone case makes the perfect gift. The Lifeventure Hydroseal case has an IPX7 waterproof rating and features a lanyard so you can wear it around your neck. It's also touch screen compatible, so you can take pictures and use your phone while it's safely stored inside.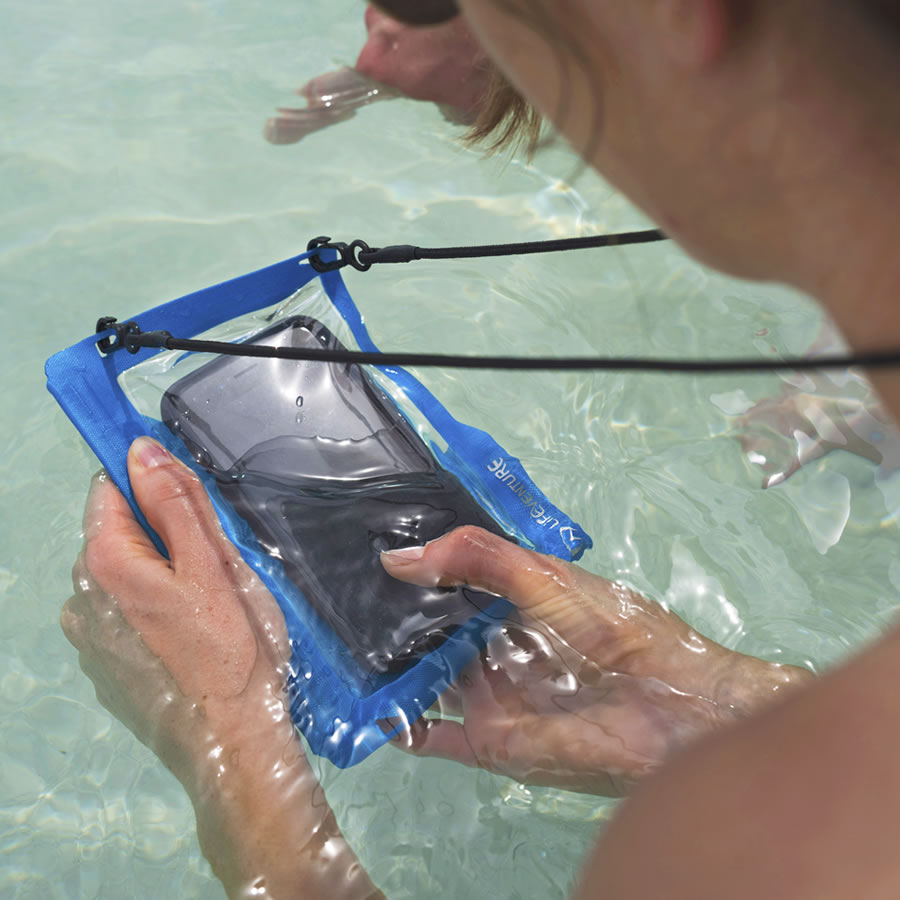 Travel guides are packed with useful destination information and can come in particularly handy when you're without an internet connection. The Marco Polo pocket guide range covers popular gap year destinations such as Thailand, Cambodia, Vietnam, Australia and New Zealand and each guide comes with a free pull out map. They're also much more compact than most travel guides, making them suitable for packing in your hand luggage or daypack.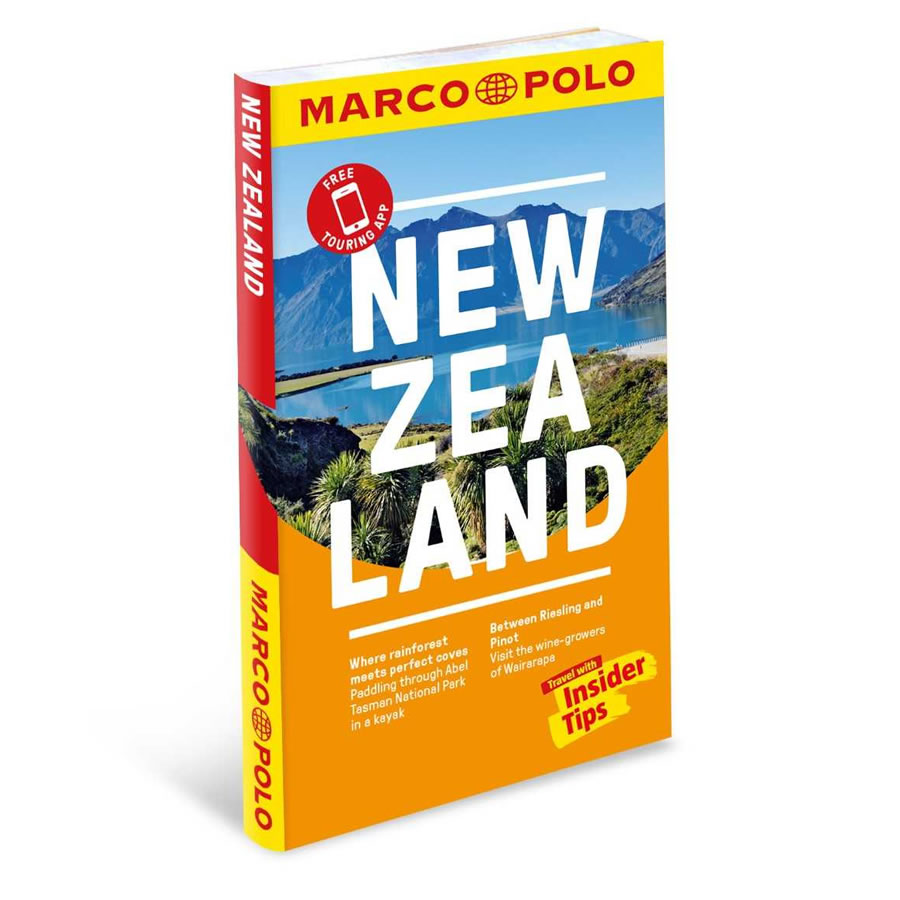 Not the coolest travel accessory, but an essential for many destinations around the world. Money belts allow you to store cash, cards and valuables underneath your clothes and out of the sight and hands of pick-pockets. A money belt is a particularly good gift for backpackers visiting South America, Central America and Asia. Certain cities in Europe, Barcelona and Rome to name a couple, are some of the worst pick-pocket hot spots in the world, so a money belt can make a good gift for interrailing travellers too!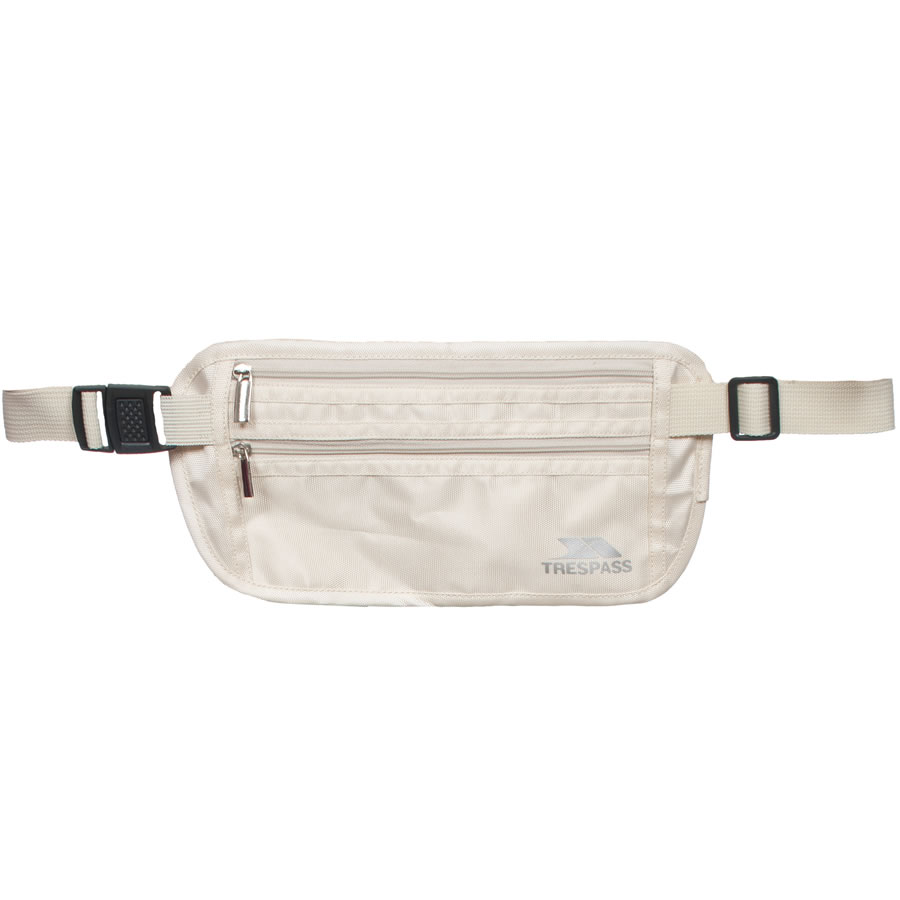 There are so many variations of the Luckies Scratch map available, but the travel sized version is a great gift for travellers, as its small enough to accompany you on your trip! It even comes with a compact storage tube to stop it getting damaged when it's stored inside your backpack.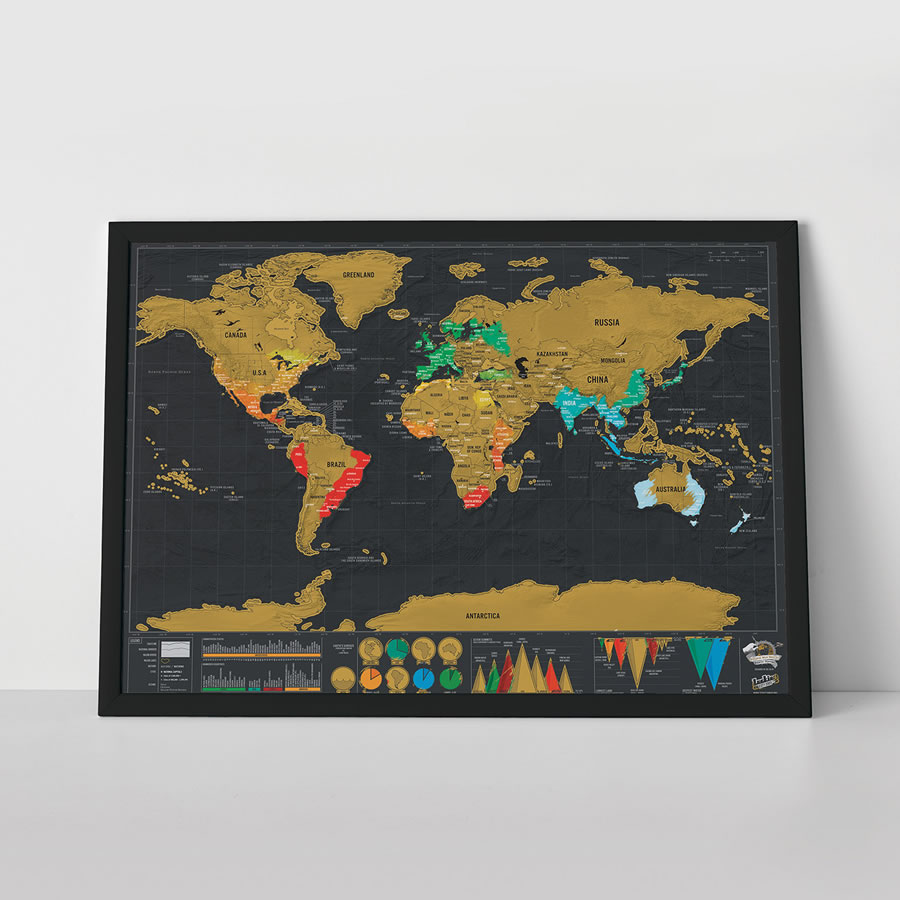 We all love a good travel mini and this set from Care Plus contains 5 x 15ml mini sprays in a handy re-sealable bag. The set includes 40% DEET insect repellent, natural mosquito repellent, insect bite relief, SPF30 sun protection and after sun, so basically all the essentials in a compact size. They're small enough to keep in your bag during the day and are suitable for packing in your hand luggage too.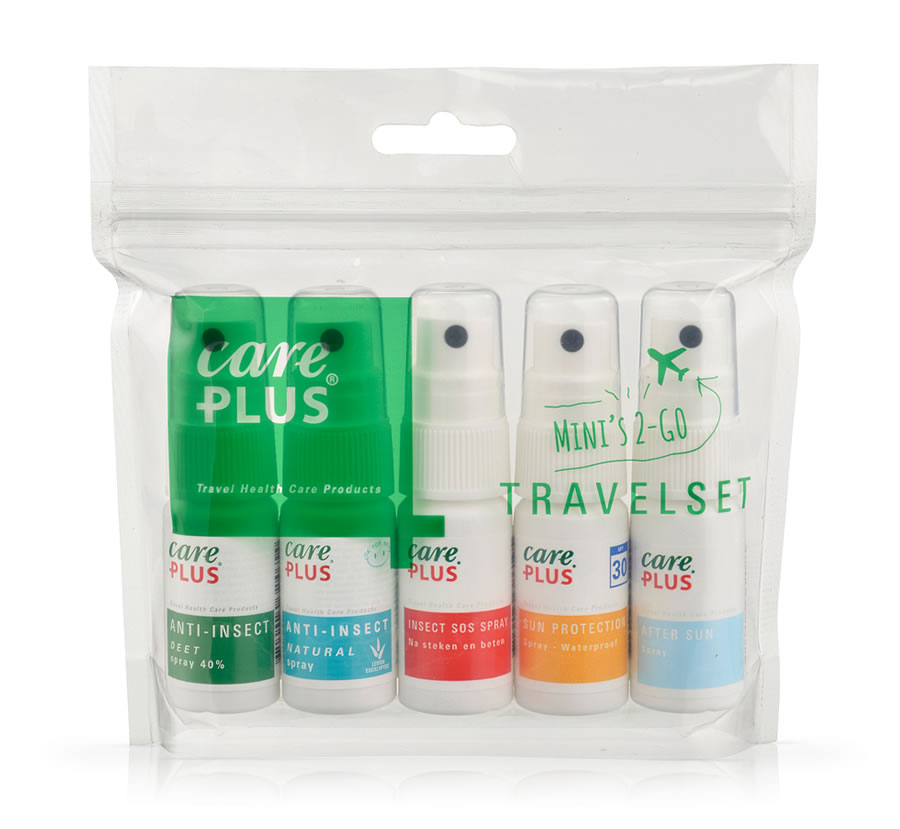 We've already mentioned the collapsible water bottle, but what about a collapsible mug? The Lifeventure collapsible mug is made from BPA-free material and can withstand temperatures of -40 to 230°C, making it suitable for both hot and cold drinks. This would make a great gift for backpackers who are camping or taking part in outdoor activities during their trip and can also come in handy if there are no clean cups at the hostel.
Every traveller will need a smaller backpack or bag for daily use when travelling and the Osprey Stuff Pack is the perfect solution. Packing down to the size of an apple, this 18 litre daypack can be stashed inside your main backpack and opened out when you need a smaller bag for sight-seeing and general day to day use. It's super lightweight at 90g and is made from waterproof coated fabric to help protect its contents.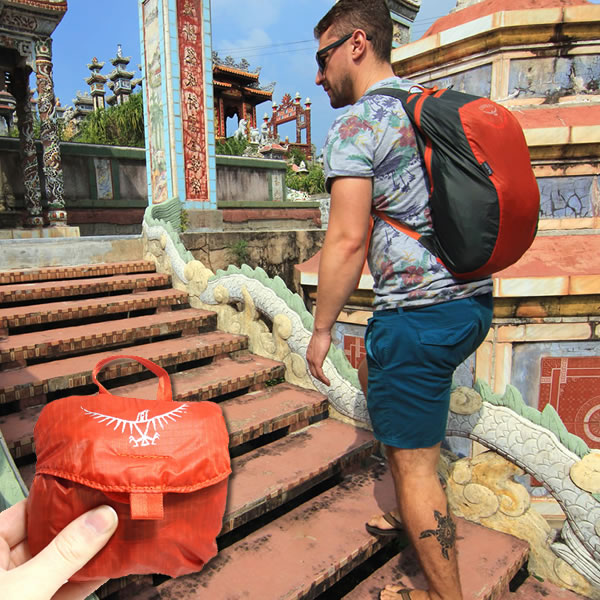 One of the coolest travel gadgets around! The Droplet is a 3L dry bag which packs into a keyring sized silicone case for storage. Travellers can use it to keep their belongings dry or to store wet items such as a bikini or wet suit. When you're not using it simply pack it away into its storage 'droplet' and clip it to your bag or keys. Great for trips to the beach, water sports and travelling during the rainy season.
Another great travel security gift. Retractable cable locks are extremely versatile and come with a flexible coated steel shackle, which can be used to lock your backpack to fixed objects to prevent theft. It can also be used to lock luggage zips and hostel lockers. Cable locks are a useful accessory for travellers staying in hostels or guest houses and can prove invaluable on sleeper trains when you're not always able to keep a close eye on your backpack.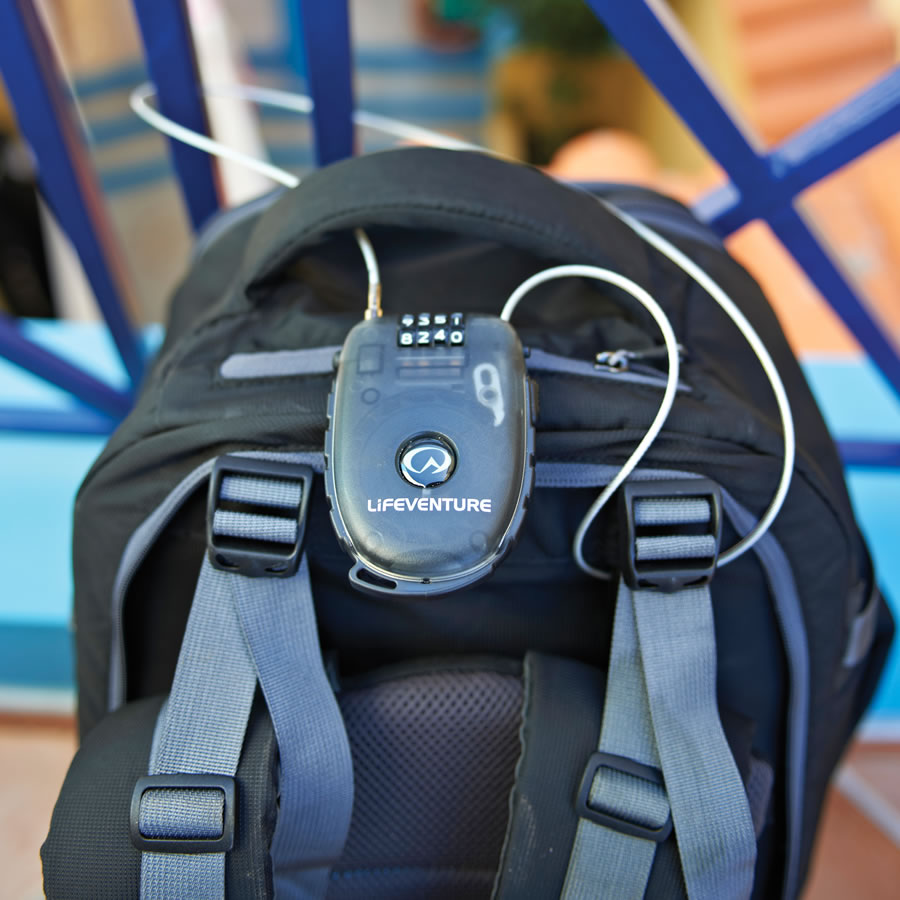 OK, so we feature this one EVERY year, but it's one of the best travel accessories out there! Drinking water is unsafe to drink in many of the popular backpacking destinations, so a method of water purification if often necessary. While chemical treatments such as chlorine and chlorine dioxide are effective ways of making water safe to drink, they're also time consuming and can leave room for user error.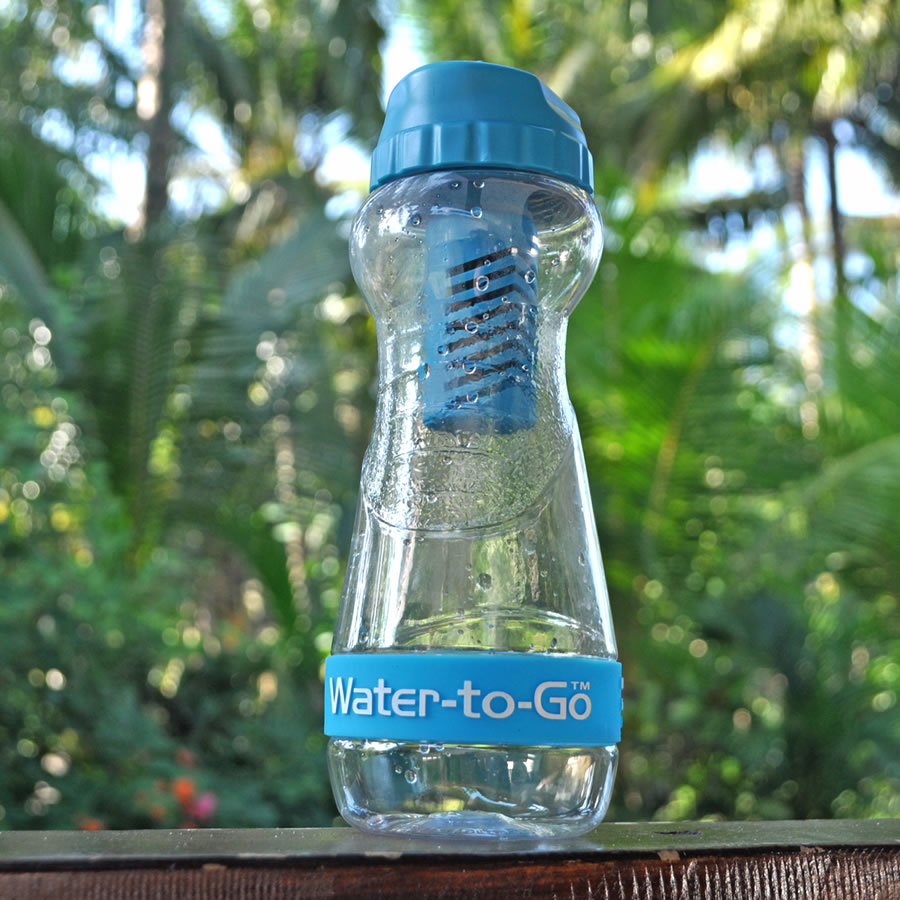 The Water-to-Go bottle on the other hand is pretty much fool-proof, thanks to it's built-in purification filter, which eliminates 99.9% of bacteria, viruses and other contaminants found in water. It also helps to reduce plastic pollution as travellers don't need to buy bottled water! The 50cl version filters up to 130 litres of water and lasts approximately 2 months, whereas the 75cl version filters up to 200 litres and lasts approximately 3 months. Replacement filters are available for both sizes.
It looks just like a normal belt but it has a secret in the form of an internal hidden pocket! The Lifeventure stash belt is great for outsmarting thieves and its hidden pocket offers enough space to store a couple of rolled up bank notes and a few coins for emergencies. This is a great option for travellers who hate the idea of a conventional money belt, but are concerned about the security of their cash when travelling.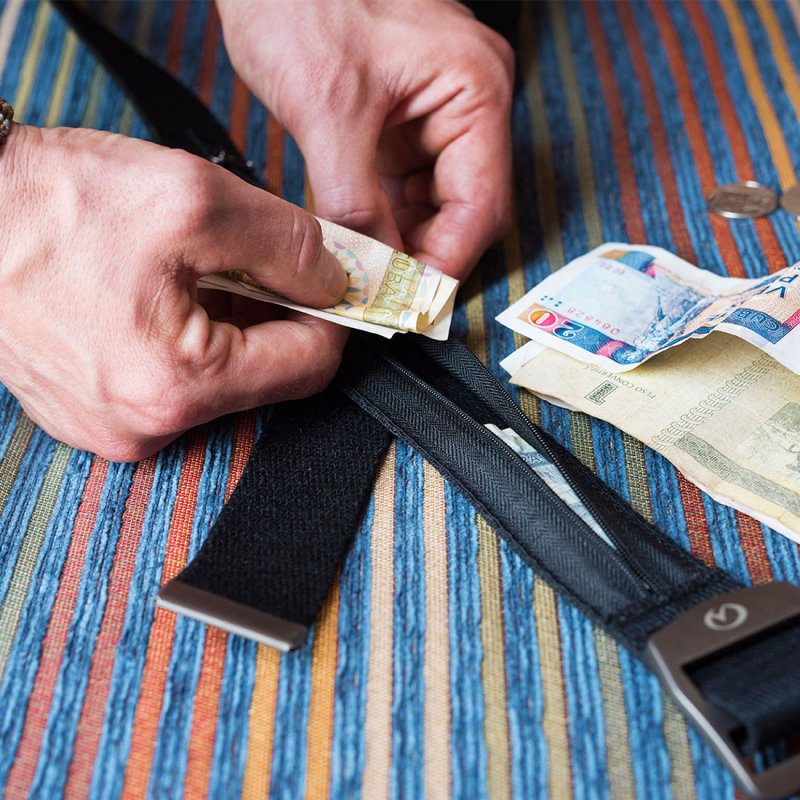 The perfect gift for travellers who are travelling on sleeper trains and overnight buses, as well as those staying in guest houses, hostels and other forms of budget accommodation. This portable travel safe is compact enough to store inside your backpack and has slashproof stainless steel mesh within its fabric to stop opportunist thieves cutting into it and stealing your belongings.
As well as its integrated slashproof mesh, the Pacsafe travel safe comes with a metal locking cable and TSA combination lock, so you can lock it to a fixed object (railings, bed posts etc) to help prevent theft.
It may seem like a bit of a strange gift, but a travel clothes line will come in extremely handy for backpackers during their trip. We always recommend packing less and washing your clothes more often when travelling, so having an easy way to dry your washing is essential. This pegless washing line allows you to tuck clothes in between the twisted elastic and you can simply hook it around trees, bed posts and anything else you can find! It's also great for camping, so is bound to be a hit with travellers and outdoor adventurers.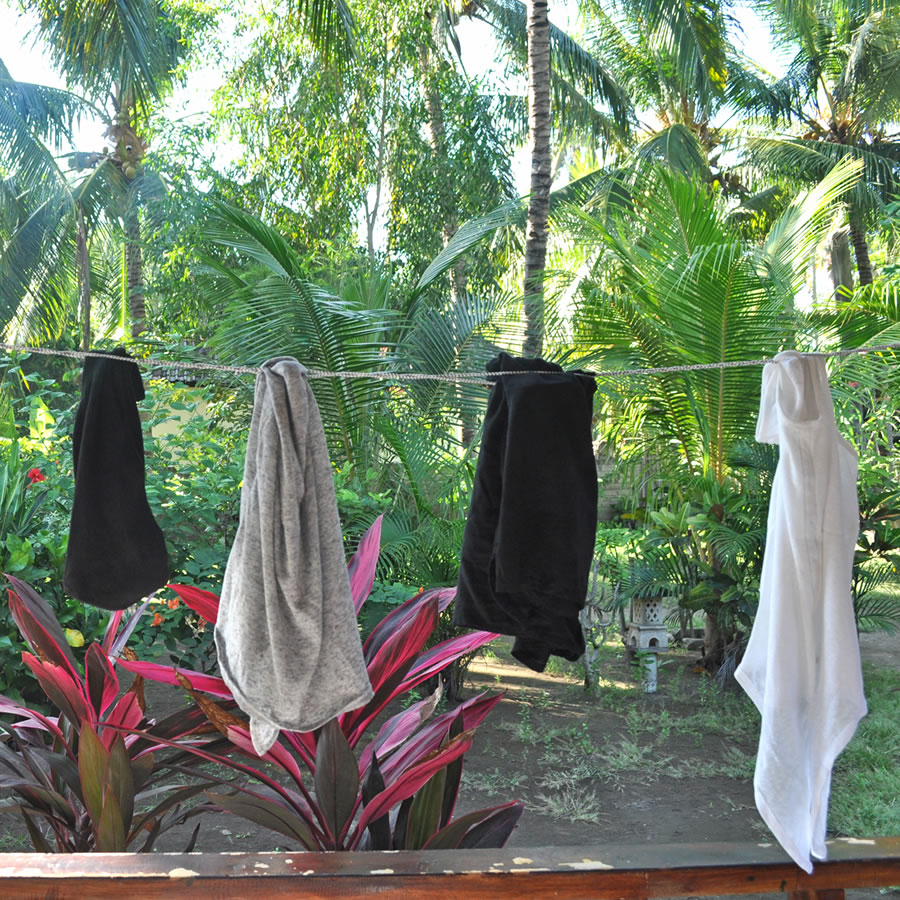 Ah the humble head torch, great for camping, trekking and outdoor activities, as well as general travel. Whether you're volunteering in remote villages, staying in a rainforest lodge or travelling in countries where blackouts are common, a head torch can prove invaluable during your trip. You can also use it to find something in your backpack without turning on the lights in your hostel dorm room. A must have for night time toilet visits when camping on multi-day treks such as the Inca Trail.
While photos on your Instagram feed may well be the way to document your travels these days, we still think travel journals have their place! The Marco Polo travel journal includes 'before the journey', 'on the journey' and 'after the journey' sections with themed stickers. The journal also includes a handy keepsake pocket at the back, where you can store tickets and other small mementos of your trip. Journals are great for jotting down hostel addresses and emergency contact information too, you never know when you might need a back-up.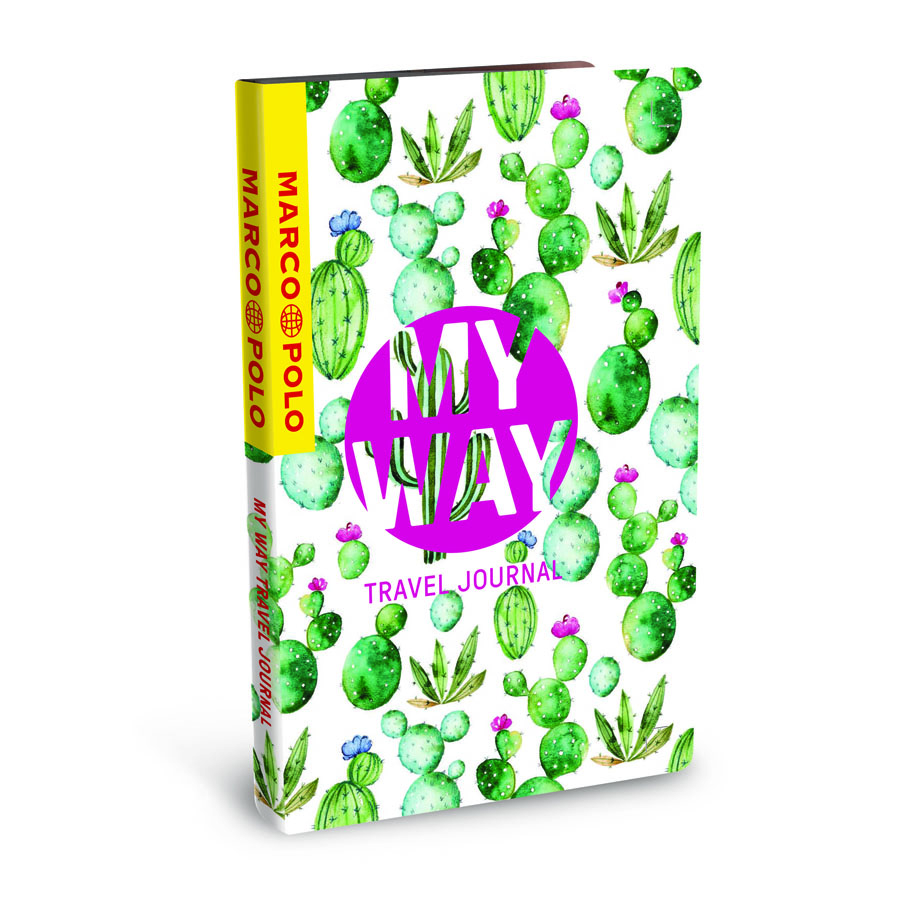 As carry-on liquids are generally restricted to 1 litre, packing solid toiletries where possible is a good way to make your liquids allowance go further. Hygiene essentials such as soap, shampoo and shaving soap are available in soap leaves and come in compact plastic cases that fit in the palm of your hand. Not only do soap leaves reduce the amount of liquids you need to pack, they also help reduce the risk of leaks in your luggage so you don't have to deal with any major shampoo explosions during your trip!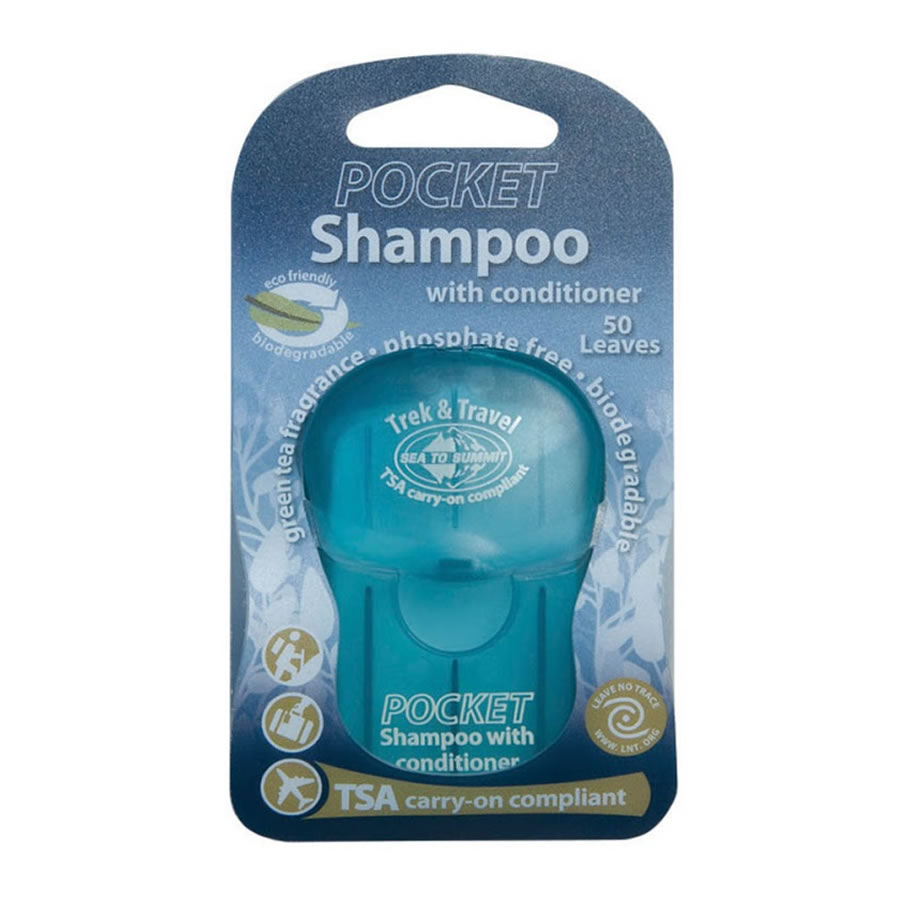 We've all heard of inflatable travel pillows, but what about one that inflates on its own? All you have to do with this self-inflating Vango pillow is unscrew the air valve and watch the it inflate. The pillow also comes a stuff sack and elasticated straps to keep it compact when you're not using it. A handy accessory for camping and general travel.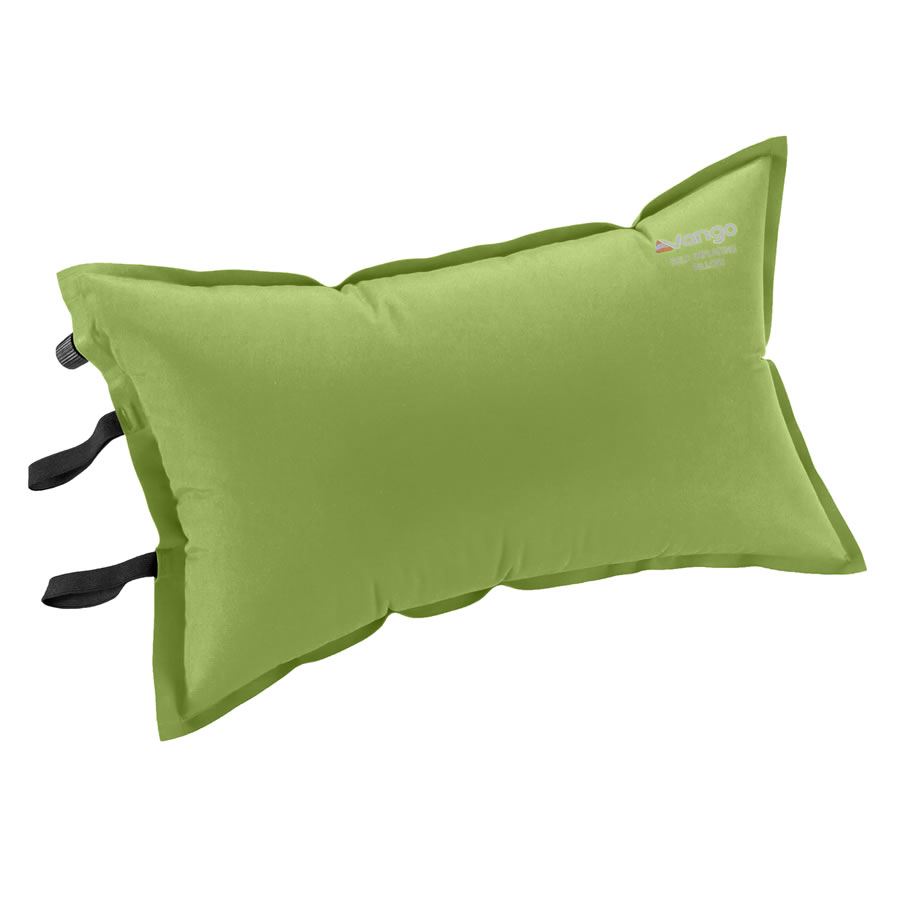 Hopefully our top 30 travel gifts will give you some inspiration when it comes to buying a gift for a backpacker friend or relative, but if you need even more gift ideas you can check out our entire travel gift range!