People travel for so many different reasons; for immersion into alluring and strange cultures, for respite, to stray awhile from the well-trodden path or to check out the world's iconic landmarks – both natural and man-made – such as the Leaning Tower of Pisa or Niagara Falls.
There are also many of us whose primary travel goal is to track down the animal kingdom's naturally magnificent and, even if this isn't the main travel focus, bucket-lists generally seem to include at least one wildlife spotting experience. Those who have been lucky enough to see such things as a wild baby elephant splashing around in a mud pool or gasped at the sight of a diving sperm whale's tail fluke disappearing beneath the waves will tell you such images stay with them forever.
Here is a small collection of some of the best travel experiences on the planet for animal lovers. However, you might want to bear this in mind; each of these listed here is a wildlife experience. That means – unlike circus or zoo animals – these creatures will not arrive or perform to order and sightings are far from guaranteed; a fact which actually makes the experience even more profound and magical when you do luck into an encounter.
1) Bagging the Big Five – Safari in Africa
As animal-spotting experiences go dreams don't come any bigger than that of heading out on safari amidst the dust-swathed multi-coloured savannah and exotic African bush. The aim of most safari goers is to bag sightings of the 'Big Five' – otherwise known as lion, elephant, Cape buffalo, leopard and rhinoceros – and opportunities abound for realising this dream.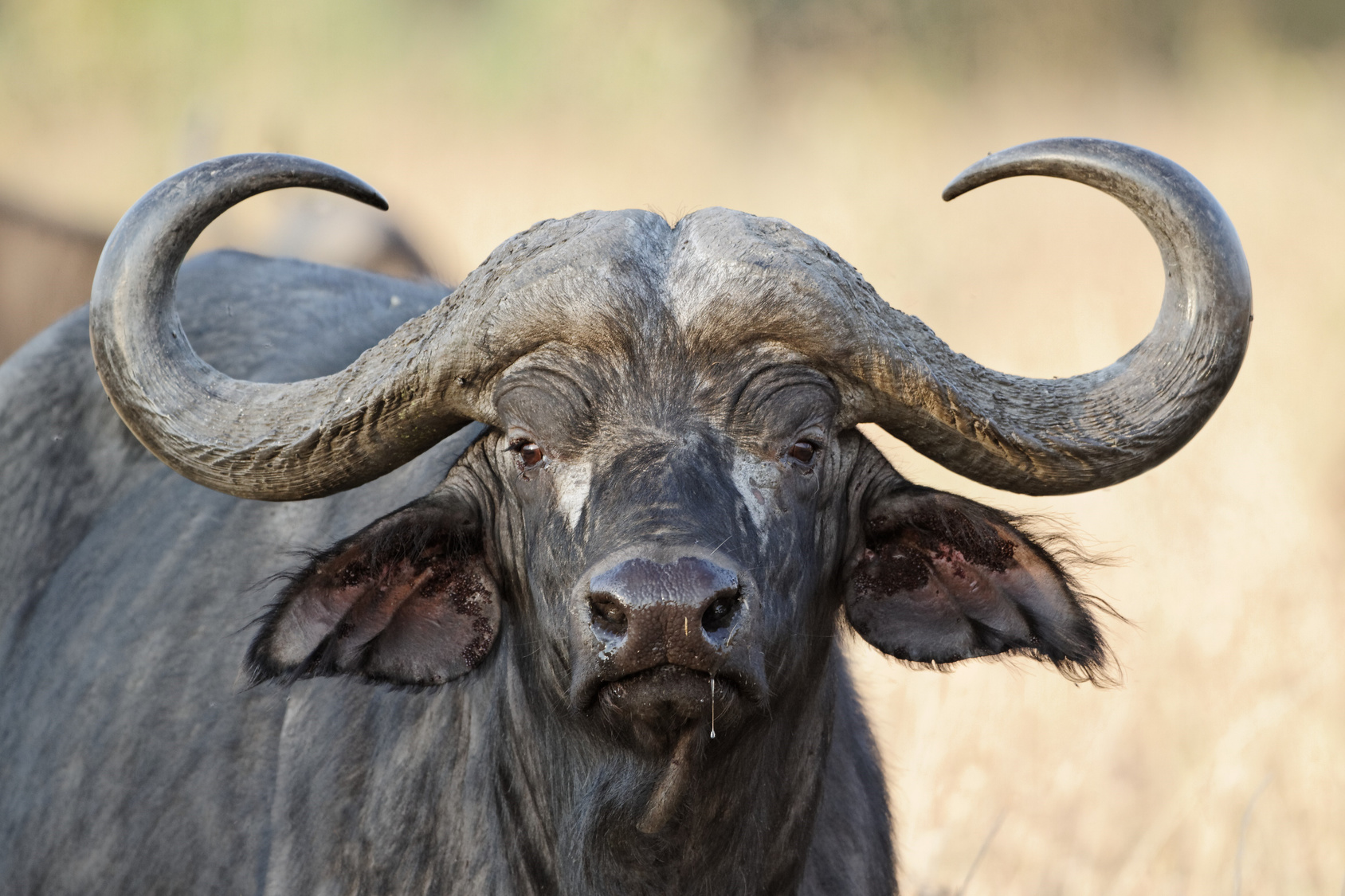 The main safari destinations in Africa are Botswana, Kenya, Namibia, Rwanda, South Africa, Tanzania, Uganda, Zambia and Zimbabwe. Quite which of these will rank as the best destination will depend on what you are looking for and also how intrepid you want to get.
Once-upon-a-time safaris were strictly for those with fat wallets only but these days there are all kinds of budget options too which make the dream a possibility to a far wider range of animal-loving holiday makers. Along with the traditional 4X4 kind of safari, there are also opportunities for safaris on foot or by canoe as well as a range of self-drive possibilities which mean costs can be kept to a minimum.
2) Welcome Turtles to the World – Nicaragua 
Watching one baby turtle emerging from its egg by the light of the moon and flip-flapping its way to the ocean is something special. Witnessing hundreds and even thousands doing it at the same time is an experience so awe-inspiring it will instantly become filed in the brain under the 'memories to keep for ever' section.
This spectacle is possible in many places around the globe but Central and South America are particularly rich in turtle nesting sites. What's more there are several species of turtle which nest on the beaches in this part of the world, each having different peak nesting times. Both of these factors significantly raise your chances of lucking into a mass hatching. You may stumble upon a hatching purely by chance – some lucky folk do – but if you'd rather not leave things so much to fate there are plenty of places where conservation organisations can lend a helping hand.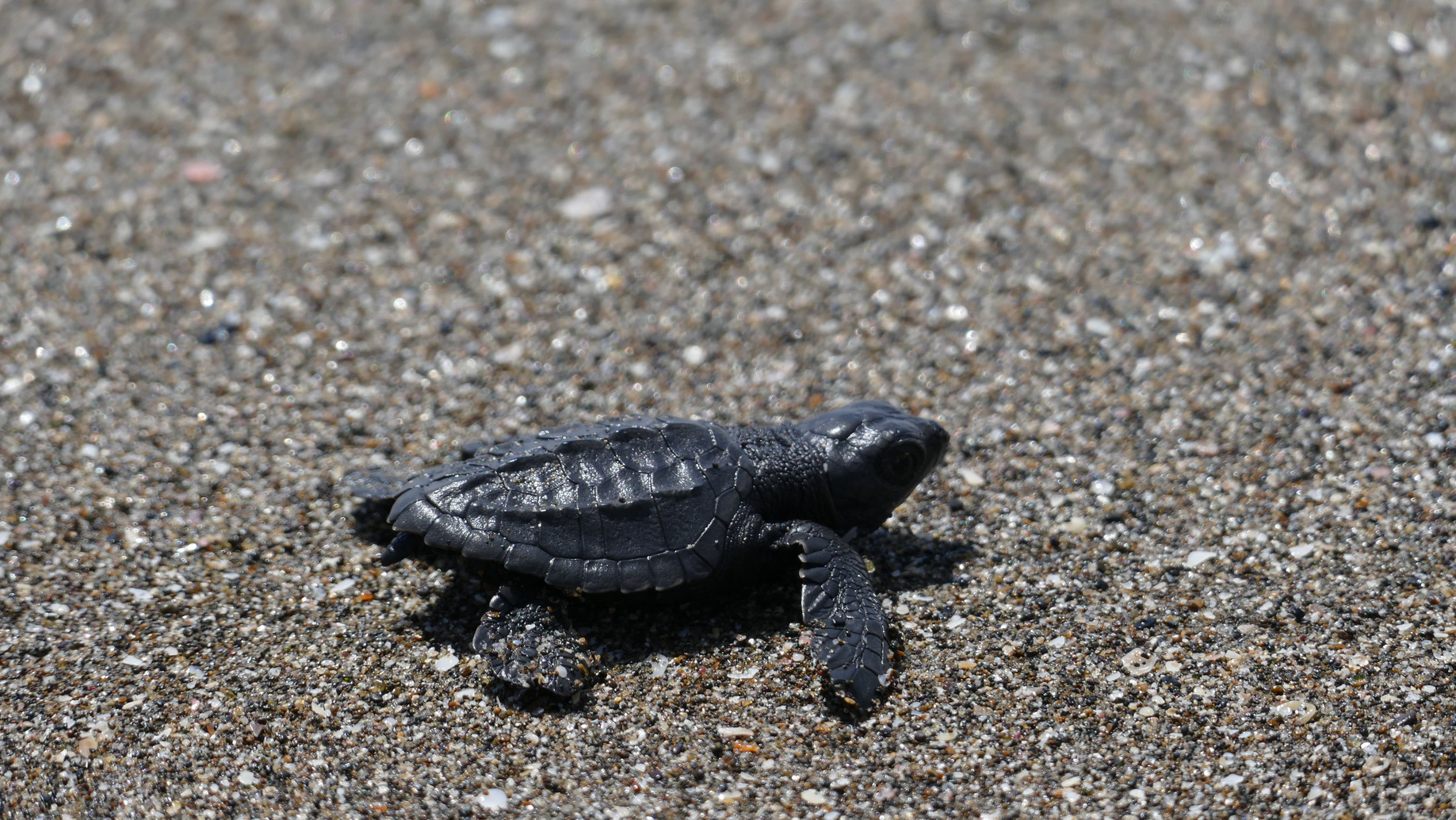 Many years of non-turtle friendly coastal development, unethical fishing practices and cultures which consider both turtle eggs and meat delicacies, has reduced turtle numbers to dangerously low levels. In order to stem this journey to extinction, the biggest nesting sites are almost all now protected areas. Hooking up with a turtle-watching tour means not only are you making the right choice ethically but also tapping straight into the expert knowledge of those who have closely monitored the nests and can better predict hatching dates.
Nicaraguan beaches are home to four species of nesting turtle – the hawksbill, olive ridley, leatherback and green. One of the easiest sites to access is the Refugio de Vida Silvestre La Flor – a little south of the beach party and surf town of San Juan del Sur. Thousands of olive ridley turtles nest here, beginning in July, and tours to watch either en masse nesting or hatching – which continues until around February – are possible. Another hotspot – this time for the hawksbill turtle – is the mangrove estuary of Padre Ramos in the country's north-west corner.
3) Bathe with the Elephants – Thailand
For centuries, elephants have played a huge part in the culture of Thailand. Even their premier national beer is named after the animal – Chang, the Thai world for elephant.
Sadly, these majestic animals have not always been treated with the respect they deserve and unethical practices continue throughout the country. The tourist market is a lucrative one and elephant treks and rides are offered all over Thailand on elephants that are captive and chained when not being enjoyed by smiling visitors.
However, elephant-lovers with a conscience can still have the experience of a lifetime at the Elephant Nature Park, located less than 40 miles from Chiang Mai in the north. This lovely sanctuary and rehabilitation centre is home to the lucky elephants rescued from years of logging/ tourism industry work or other scenarios of mistreatment.
The emphasis at the Elephant Nature Park – which is also a sanctuary for rescued buffaloes, cats, dogs and birds – is protection so elephant rides are not on the menu. However, with experiences ranging from a few hours to a whole week long, there's plenty to please any true elephant-friends. Ever wanted to spend some meaningful time with an elephant, hand feed one or bathe with them in the river? Well that and so much more are totally do-able here and with all proceeds ploughed back into elephant protection and conservation your elephant time will be completely guilt free.
4) Swimming with Wild Dolphins – New Zealand
There are hundreds of destinations around the world where you can watch wild dolphins playing and swimming. Whether from land or boat, this sight is invariably an enchanting one but the extra-magical opportunity to actually join and interact with them in their marine environment is not simply a once-in-a-lifetime experience but typically described by many who have done it as life-changing.
New Zealand is one of the few places on the planet where this type of experience is not just possible but offered by several companies and also with a range of dolphin species. Two of the best and most ethically sound outfits around are Black Cat Cruises – who operate from the pier in Akaroa on the South Island – and Dolphin Watch and Nature Tours based in Picton, also on the South Island. Black Cat Cruises offer the incredible chance to swim with the world's smallest and rarest marine dolphin – Hectors dolphin – and are sympathetic towards non-confident swimmers. Award-winning Dolphin Watch and Nature Tours will have you realising your dolphin-swim dream in the calm and incredibly scenic waters of the Marlborough Sounds which happen to be home to no less than 5 dolphin species – dusky, bottlenose, common, Hector's dolphin and orca/killer whale (in reality not a whale but the largest of the dolphin species).
Bear in mind that these are wild dolphins and although each of these two companies has a high success rate swims with (and even encountering dolphins at all) are not guaranteed.
5) Hang out with the Orangutans – Sumatra, Indonesia
Highly endangered orangutans are found in only two places on earth – the jungles of Malaysian/Indonesian Borneo and the Indonesian island of Sumatra.
The set-up in Sumatra makes orangutan encounters possible for everyone thanks to a vast rehabilitation programme which operates out of the Indiana Jones film set-like riverside village of Bukit Lawang. This jungle surrounded settlement of stilted bamboo houses and ramshackle bridges is the gateway into the Gunung Leuser National Park; this is where visitors can get up close and personal with a thriving population of orangutans.
Although many of these have been born in the wild there are more than 200 great apes here which have been reintroduced into their natural jungle habitat. Part of the process which enables once captive orangutans to make the successful transition to independent jungle living is the provision of feeding platforms. Open twice each day to the public, these platforms are just a short stroll from the village and practically guarantee orangutan sightings.
However, if you prefer your wildlife watching a little less tame there are a number of hiking options which take you into the jungle proper. You can sign up for a few hours of easy adventuring or opt for overnight or multi-day treks which take you deeper into the jungle where you will camp overnight. Although everyone's main aim is to encounter orangutans there will almost certainly be a whole host of other wildlife watching opportunities which include monkeys, gibbons, birds, monitor lizards and much more.
6) Walking Among Komodo Dragons – Komodo National Park, Indonesia
Komodo National Park actually covers several of the islands in the Indonesian archipelago and the mighty Komodo dragon lives on several of these. However, most of the tour operators will ferry you by boat – typically from Flores or Lombok – to either Komodo or Rinca (or both) to head out on a hot and sweaty trek in search of the world's largest lizard.
Although it is rare, the largest 'dragons' can measure up to 3 metres and as they are also known for being somewhat aggressive and armed with a venomous bite you'll be glad your guide comes armed with a surprisingly effective forked stick.No matter how many pictures you see beforehand nothing can quite prepare you for the sheer size of these incredible behemoths up (relatively) close as they bask in the tropical sun or slither off into the bush.
7) Snorkel with the World's Largest Fish – Whale Sharks – Mexico
Simply put, whale sharks are big…really big. And there is nowhere in the world in which they congregate in such large numbers during certain months of the year as off the coast of Mexico's Yucatan coast, around the tropically idyllic island of Holbox.
Whale sharks are the planet's largest fish – with average sizes around the 10 metre mark and the largest specimens measuring up to a whopping 15 metres. Tours aplenty are offered all around this region to take you by boat to catch a glimpse of these beautiful giants with their distinctly spotted skins and huge soaring fins, swimming and feeding just beneath the surface.
Sightings from boats are magnificent but nothing matches the experience of plunging into the water with snorkel gear to swim alongside or above them. They swim with mouths wide open and as these mouths can measure up to 1.5 metres it is almost impossible not to imagine yourself as fish food, even if just for a split second. However, these mighty creatures are filter feeders, feasting mainly on plankton so you are strictly off the menu and safe.
The whale shark season runs from mid-May to mid-September with the largest numbers found somewhere in the middle. Departure points for boat tours include Cancun, Playa del Carmen, Cozumel, Isla Mujeres and Tulum with the cheapest options operating from Isla Holbox, as this is closest to the whale shark action.
8) Wildlife Spotting Heaven – Costa Rica
This entry is a bit of a cheat. It isn't one specific place or wildlife experience but rather a whole country; an astonishingly bio-diverse country in fact which makes natural and animal encounters of every kind not just highly accessible but in truth almost impossible to avoid.
As country's go Costa Rica is not that big – there are states in the US which have a greater landmass – but here can be found around 4 to 5% of the entire wildlife species known to exist on earth. Included in that figure are 250 mammal species and 800+ bird species just for starters and the fauna listings include a whole bunch of living creatures found nowhere else on the planet.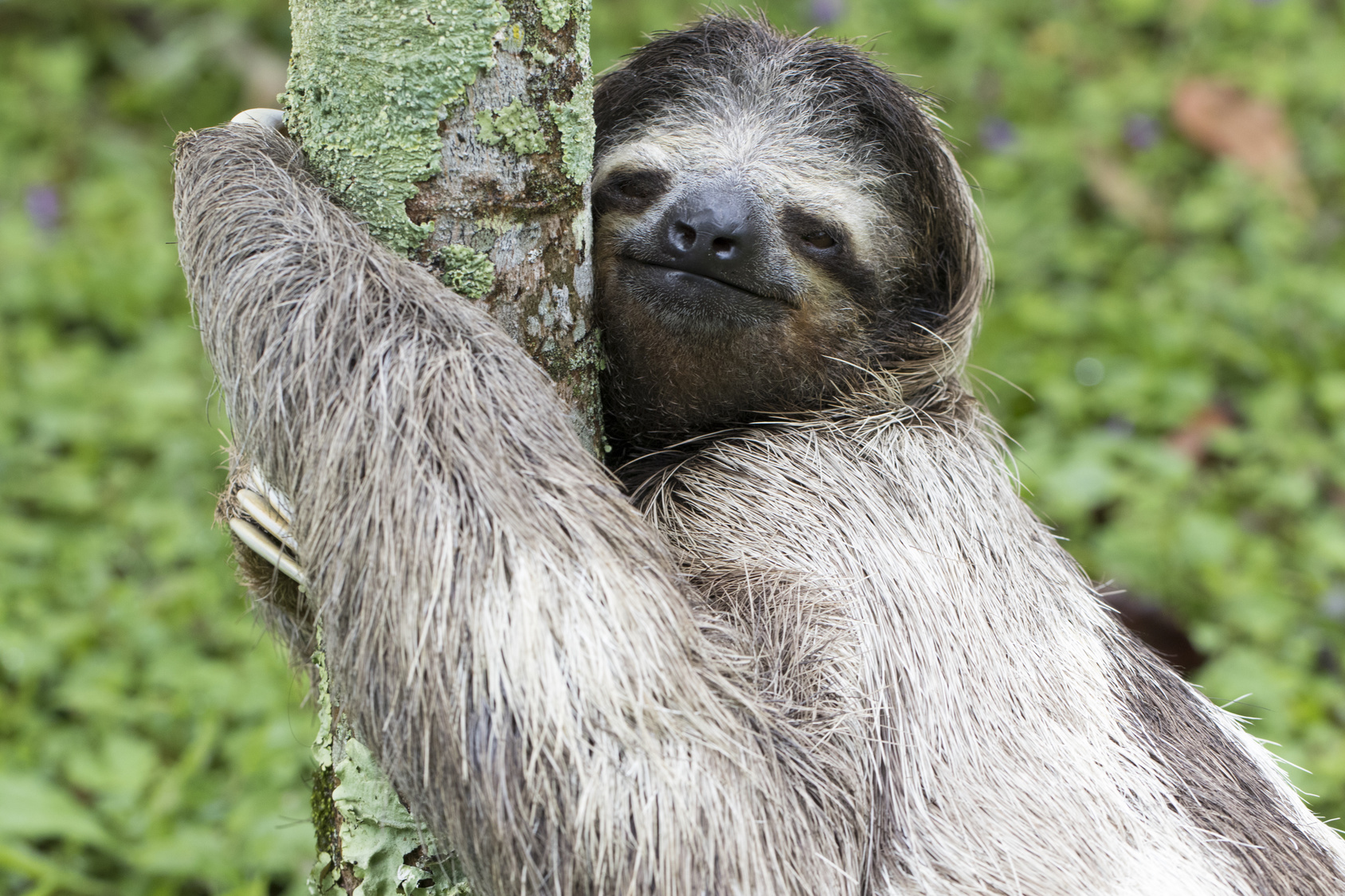 Around a quarter of the country is given over to protected national parks covering a multitude of eco-system environments which include tropical jungle, lowland forest, coastlines belonging to both the Pacific and the Caribbean, cloud forests and mangroves.
It might be easier to list what you can't see here rather than what you can – from armadillo to anteater, toucan to turtles, pumas to poison dart tree frogs, sloths to snakes and caiman to capuchin monkeys – and this doesn't even begin to scratch the surface.
You can take yourself off for a guided hike in a multitude of places as butterflies as big as birds and hummingbirds as tiny as insects flit around you and howler monkeys crash about in the branches above you. A stroll anywhere may reward you with chance encounters of the wildlife kind but if there is something more specific you want to see you can hire a personal guide or sign up for a tour in almost every little town and village you come across.
Three popular national parks are Tortuguero  National Park, the internationally renowned Corcovado National Park, and the Monteverde Cloud Forest.
9) Penguins & Dolphins – Curio Bay, New Zealand
Penguins can be found in many Antarctic regions of the planet but many such locations are isolated and therefore incredibly difficult to access. This in turn means getting there involves forking out so much money they instantly become way beyond the financial reach of most of us. However, if penguins happen to be on your must-see wildlife list head to the very south of New Zealand's South Island and bag yourself a penguin sighting or two along with some very special added extras.
Curio Bay is a place with a primeval feel and show cases nature at its rawest and most awe-inspiring. On one side of this headland, in the calmer waters of Porpoise Bay, live Hector's dolphins – both the tiniest and rarest marine dolphin in the world. On the other side – where the storm-tossed waters of the Southern Ocean pound the shore – there is a 180 million year old fossilised forest. At low tide you can wander this rock platform and trace out whole trees. At sunset you can watch the highly endangered yellow-eyed penguins hop ashore before making their slow, hopping, shuffling way to their nests at the rock base.
If this still isn't enough to satisfy your wildlife spotting cravings there are also seals and sea-lions here. The latter – surprisingly agile for short bursts of speed – can be regularly seen scattering Curio Bay visitors who have dared to stray too close for photo opportunities.
10) Watch the Snow Monkeys Taking a Spa Bath – Joshinetsu Kogen National Park, Japan
It's not difficult to find places where you can watch wild monkeys at play in jungles and forests of the world. However, the image of snow-encrusted monkeys warming their bones in hot-springs is not how most of us picture ourselves having a monkey encounter. Nonetheless, this strange but heart-warming sight can be seen at Joshinetsu National Park.
Winter months snow habitat, forest-living Japanese macaques – aka 'Snow Monkeys' – hang out around the hot-springs during the day and are of course a much photographed, major draw for the park's visitors. Although technically wild, the macaque colonies are fed by park attendants which, added to the opportunity for a hot soak, keep the monkeys returning throughout the year.