A huge thanks to the team at Frontier for providing this blog post. Frontier are a non-profit conservation and development NGO, established back in 1989, providing a number of volunteer projects abroad. In this post they give us an inside look into their Namibia Wildlife Conservation & Sanctuary Project…
What Does the Project Involve?
Conservation isn't just about helping to prevent and nurture animals and habitats; it's also about the rehabilitation of animals who have already suffered at the hands of their changing world. Poaching, encroaching human populations and destruction of habitat are just some of the reasons why animals are pushed to the brink.
At the Namibia Wildlife Conservation and Sanctuary, Frontier's volunteers work with local and international vets and rangers to create as natural of an environment as possible for wild animals that have been orphaned, injured or become sick. Across Namibia, circumstances such as law enforcement have resulted in the indiscriminate poaching and hunting of many different species, targeted for the international trade in pelts, skins and trophies. As a volunteer, you would be hands on with these animals, helping in any way that is needed to bring them back to strength.
Frontier volunteers care for animals such as meerkats, baboons, cheetahs, lions, leopards, wild dogs and warthogs as well as helping with conservation efforts for giraffe, elephants and a whole host of other iconic African animals.
These animals have come to the sanctuary from any number of places. Some have been domesticated pets that can no longer be looked after, some have been trapped or snared by poachers and rescued by local people and some are orphaned by poachers who have killed their parent. Where possible, animals are released back into their natural habitat after their treatment has been concluded and for those who can't be, a natural as possible lifestyle at the sanctuary is provided.
The perks of this project aren't just in the huge satisfaction of helping animals however. The setting of the stunning southern African country of Namibia is reason in itself to go. Namibia is a hot, arid and vast country with stunning natural beauty and a local culture that is, literally, a world away from home.
The variety of the project is a real selling point as every single day is different from the last. From feeding and cleaning animals to helping around the camp with maintenance to surveying work in the wild to border patrol duties to helping and teaching at the local school to ensure that conservation is a key part of the community. When you have time to yourself, you have the fantastic culture and country of Namibia to explore which offers an experience completely different to what you're used to.
What's Included?
All volunteers take up residence in the volunteer house while on the Namibia Wildlife Conservation project and are provided with three meals a day where vegetarian and vegan diets are provided for, all included in the cost of the trip. In addition, there are solar powered shower facilities, free laundry facilities, electricity which, although does cut out sometimes in stormy weather, is freely accessibly to all volunteers. Volunteers are also collected from the airport on their arrival and driven back to the camp for an introduction before their first day.
Not including flights, two weeks with these perks on the Namibia Wildlife Conservation and Sanctuary works out at £895* with the option to extend that time for £450* per extra week. Help and support with the trip is provided from start to finish with Frontier, from pre-departure to the 24 hour emergency in country contact.
Why Go? – The Benefits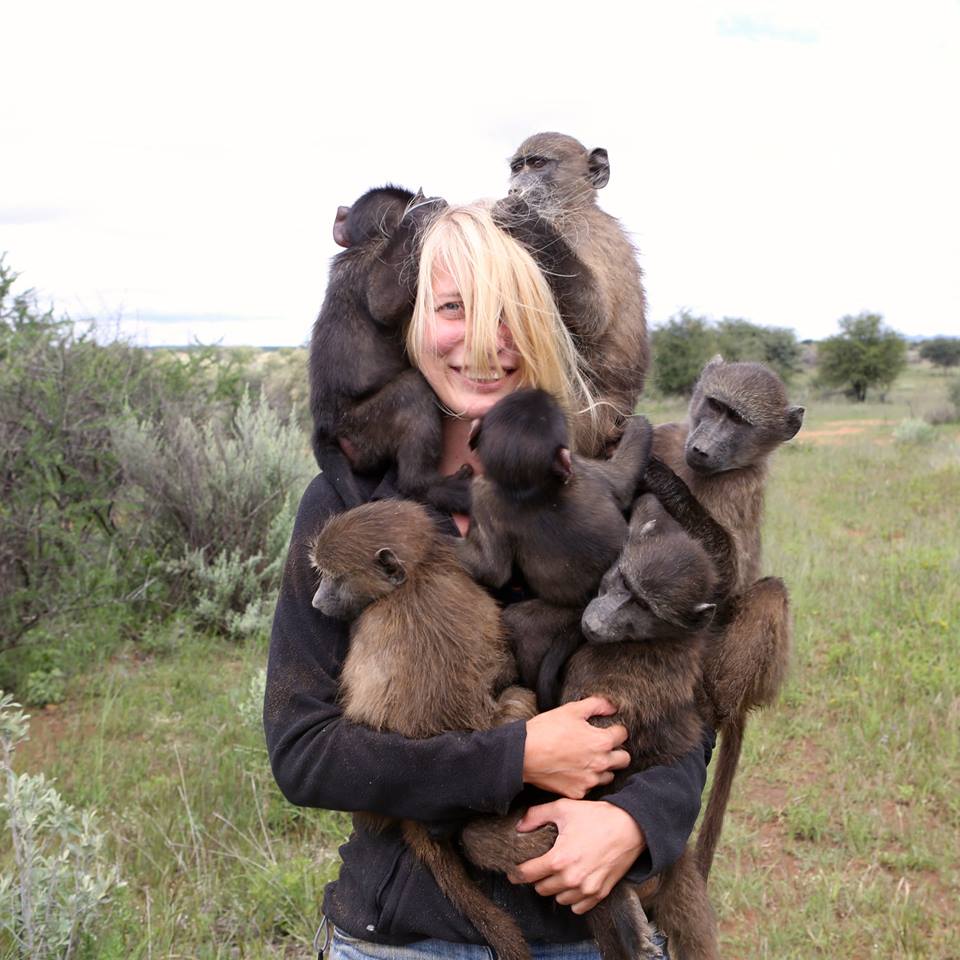 The Namibia Wildlife Conservation Project gives volunteers the chance to really get stuck into conservation and rehabilitation as well as offering the chance to explore a new country, new continent and new culture. Volunteers gain useful experience and skills, meet life-long friends and leave a lasting impression on the animals, sanctuary and culture they leave behind. Explore the very core and soul of Africa in Namibia with Frontier and you'll wonder what ever took you so long to go in the first place.
*Prices correct at time of publishing.