Unless you've been living under a rock for the last couple of weeks, you've probably heard all about what is being referred to as a global emergency by the World Health Organization. Zika Virus has been reported in over 20 countries in Latin America & the Caribbean, with Brazil currently the worst affected by the outbreak. If you're planning a trip to Latin America, chances are you're concerned about Zika Virus, so we thought we'd share some information on how the virus is spread, how to reduce your risks of getting the illness and the health risks for travellers.
What is Zika Virus?
So what is Zika Virus, and what are the health risks for travellers? Zika virus is transmitted by the Aedes mosquito, which is commonly found in countries with a tropical or sub-tropical climate. Mosquito bite prevention is key to avoiding the Zika Virus, as there is no vaccine available at the moment. The virus has been linked to the rise in the birth defect Microcephaly, where babies are born with abnormally small heads and suffer from brain development issues. As a result of this, pregnant women have been advised against travelling to areas affected by the Zika Virus.
A rare case of Zika Virus being sexually transmitted has just been reported in the US, which suggests it is also possible for the virus to be transmitted through sexual intercourse. Taking extra precautions and practising safe sex by using condoms is recommended, especially if your partner has travelled in Zika affected areas and may have been infected with the virus. The Zika Virus stays in the blood for around a week, but it is not clear how long it will stay in semen. Another way the virus can be transmitted is through blood, so people returning from affected areas have been advised against donating blood for at least 21 days.
As the virus only remains in your blood for about a week, the CDC have stated that the virus will not cause infections in babies conceived once the virus is cleared from your blood, so shouldn't cause any issues with future pregnancies. Zika Virus has also been linked to the rare condition Guillain-Barré syndrome, which affects the peripheral nervous system, resulting in muscle weakness and paralysis.
What are the symptoms of Zika Virus?
Many people will contract the virus without even knowing about it, as it is often symptomless. However, in cases where infection is evident, you may experience the following symptoms, which normally last for around 5-7 days.
Headache
Conjunctivitis
Joint pain
Skin Rash
Mild Flu-like symptoms
How to protect yourself from Zika Virus
There is currently no vaccine for the Zika Virus, and the World Health Organisation has stated that the best form of prevention is protection against mosquito bites. So we thought we'd share some useful mosquito bite prevention tips…
Clothing
Mosquitoes are known for targeting areas of the body where the blood flows close to the surface of the skin, such as the neck, wrists and ankles. Try and cover these areas where possible by wearing long sleeves and trousers, particularly when travelling through areas where mosquitoes are prevalent. Light coloured clothing is recommended.
Sleeping 
Don't sleep with windows or doors open on a night, use a mosquito killer plug-in in your room and sleep underneath a mosquito net, preferably treated with Permethrin or a similar mosquito net treatment. You can also get sleeping bag liners with anti-mosquito protection, as well as sleeping bags with built in mosquito nets in the hood for added protection against mosquitoes.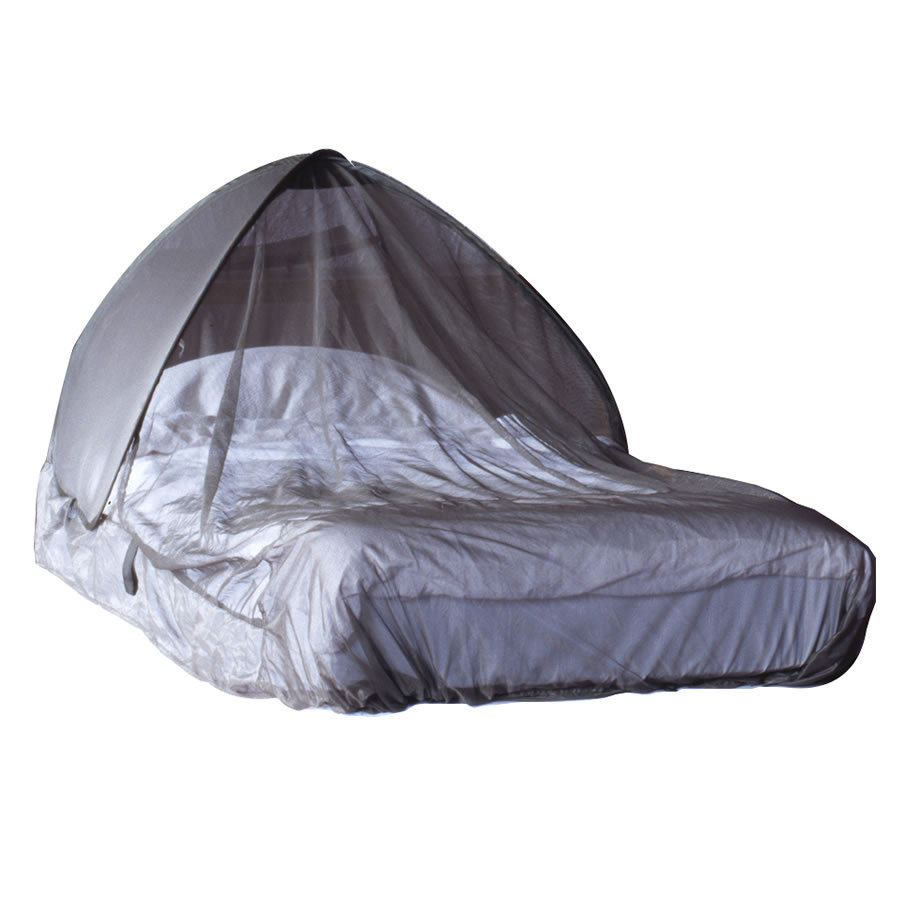 Mosquito Repellent
Make sure you use a high strength mosquito repellent with at least 40% deet. If you're really concerned about getting bitten, you can get repellents with a higher strength of 97% deet formula, the strongest repellent available on the market. We also recommend using mosquito repellent bands as additional protection, which can be worn around your wrists and ankles (prime mosquito target areas!) to help enhance your mosquito protection. The Aedes mosquito is known for biting in the day time, so make sure you apply your mosquito repellent day and night.
There are so many mosquito defence products available to help you in the fight against Zika Virus, stop by our online travel store for even more options, including our extensive range of mosquito repellents, mosquito nets and plug-ins. By practising our mosquito defence tips, you can reduce your risk of contracting Zika Virus when travelling in affected areas, and hopefully put your mind at rest so that you can relax and enjoy your trip!