For most of us Northern Hemisphere folk, January is a time of dark skies, temperatures which require several layers of clothing and short daylight hours. Little wonder then that we all tend to dream of travel at this time. Generally speaking the best destinations are those which allow you to escape totally the monochrome colours and cold of winter – in other words equatorial-located or Southern Hemisphere countries that are bang smack in the middle of their summers. Alternatively you can embrace the winter wonderland aspect and find somewhere which does it all rather prettily or offers snowy activities.
Thailand
A traveller's delight at any time of year, Thailand is a land of idyllic beaches and lush jungles with the whole over-painted by a deeply fascinating, colourful and mesmerising culture. Heap onto that the fact that options for adventuring come by the bucket-load and that all-important point of it being just about as cheap a destination as you can find on the planet. No more bonuses than that are needed to bring in the gap-year, holidaying and travelling crowd in a steady stream.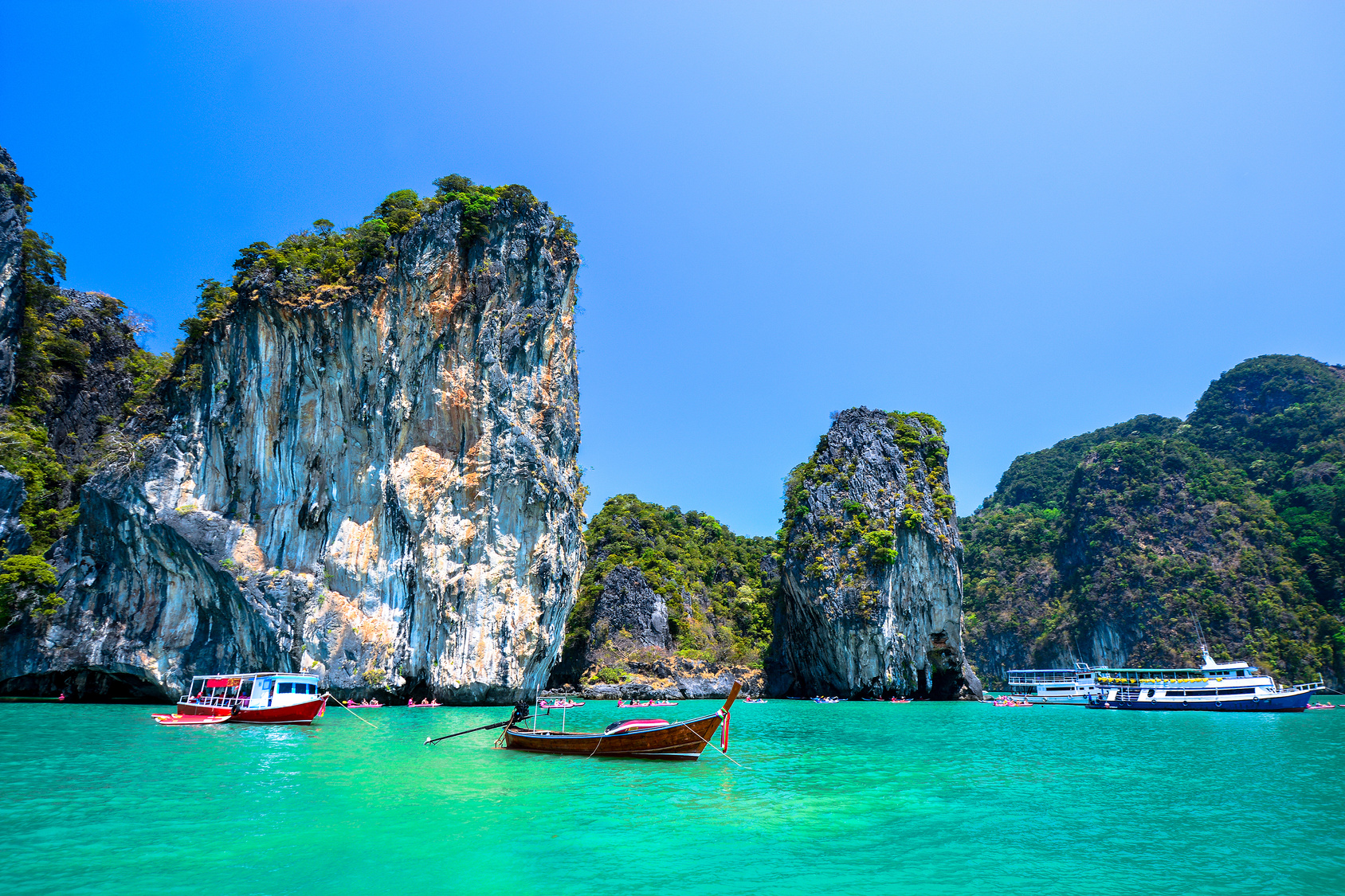 However, January – although peak season – is one of the best months to head to this lovely land because of the weather. Close to the equator as it is, temperatures typically don't vary too much year round – it is always hot and it is always tropical. However, January sees some of the coolest – relatively speaking – temperatures which make days and certainly sleeping at nights a whole lot more pleasant. Breezes on the islands are often blissfully cooling while rains are rare on the east coast of things such as Krabi and Koh Phi Phi and even those such as Koh Tao and Phangan on the east coast tend to have downfalls which though heavy are incredibly brief.
January also has a few festivals of the not-to-be-missed kind around Thailand. Chinese New Year, which falls in either late January or early February, is a grand scale party. The best places to be are anywhere that has its own Chinatown – such as Bangkok – where you can expect dragon processions, food feasts, firecrackers, glowing lanterns and a high buzz festival feel. Chiang Rai in the north has a lovely rainbow-decorated flower festival (end of December/beginning of January) while backpacker's darling Chiang Mai has the kaleidoscope-hued spectacular known as the Ban Bo Sang Umbrella Festival. We understand that normally umbrellas might not typically get you too excited but this street fair full of cultural performances, processions and lantern-lit after dark entertainment really is something else.
New Zealand
Whatever you are looking for you can find it in New Zealand – not least of all high-adrenalin and bucket-list entries by the score because New Zealand – according to many – is THE adventure capital of the world. However, this little paradise crammed with the naturally magnificent, Maori and pioneering culture, unique flora and fauna, world-class wines and a people outstanding on the warm and generous front is SO much more than just an adventure playground.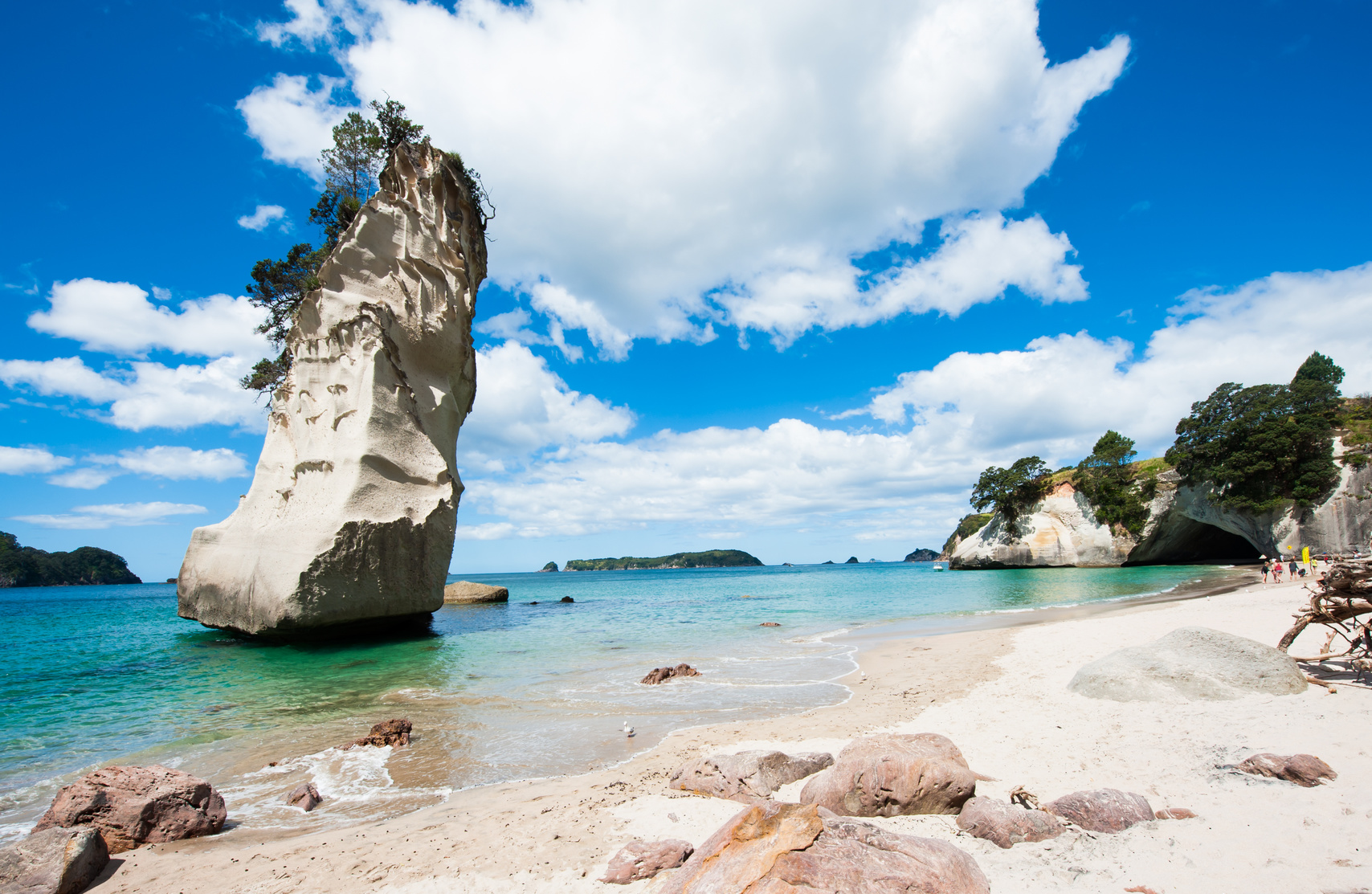 January in New Zealand is the height of the summer. Barbeques on the beach are still the norm, swimming, surfing and snorkelling are all possible clad in nothing more than bikini or board shorts and there are parties and festivals aplenty. On the menu are such things as the camping and music festival giants known as Rhythm and Vines near Gisborne (so called because it is held in a vineyard) and Rhythm and Alps (guess where that is held) in the Wanaka/Queenstown region. Perhaps you'd prefer the cornucopia of acrobats, musicians, jugglers, fire show performers and comedians who flood the streets and parks of Christchurch for the World Busker Festival? And if you want some festival fun which just goes on and on no problem. Queenstown and Wanaka's Summerdaze covers the whole month, with entertainment and events ranging from the sedate to the full-on partying.
And talking of partying…New Zealand is THE place to see in the New Year by the way. Why? Because thanks to its location on the International Date Line the sun rise here is the very first on the mainland anywhere in the world. So you get to say happy New Year before the rest of the planet.
Mexico
Mexico is one of those well-on-the-up destinations for travellers. For starters it is budget-friendly and it is also massive so could keep you discovering and adventuring for months and months. Packed into its huge territory can be found tropically idyllic white sand beaches and islands, ancient Mayan ruins, rainbow-hued colonial cities and food to die for. There are truly unique and spectacular natural wonders to be discovered like the magical cenotes or the Cave of the Crystals while the culture simply drips with colour, salsa beats and dancing in the streets.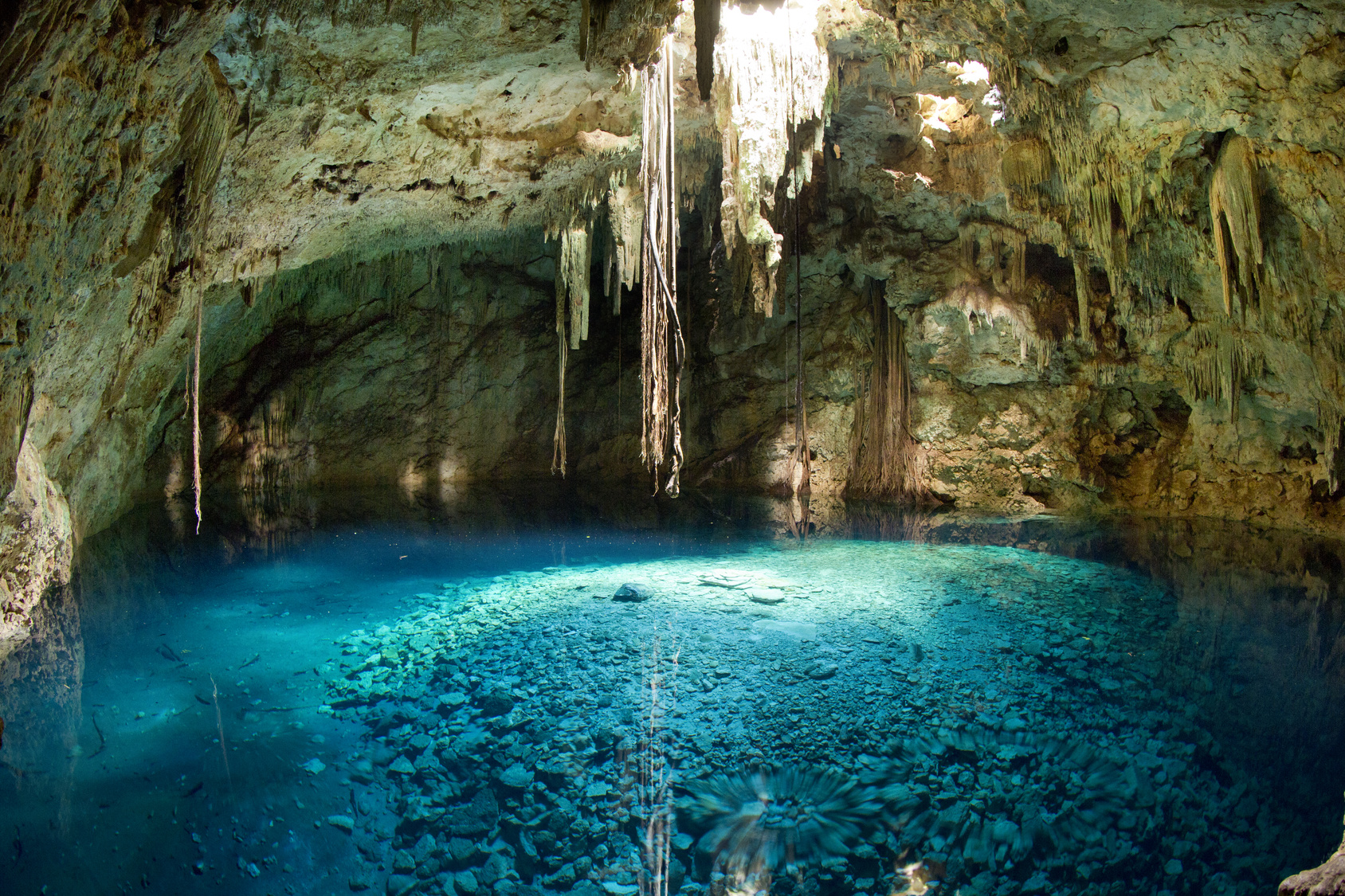 Hit either coast in January and you're going to find some great weather; sunshine by the bucket-load without the ridiculous highs and over-the-top humidity which makes everything sticky and uncomfortable. If losing the sweaters and trousers is what you have come in search of though be careful which part of Mexico you rock up in. Some of its lovely places are perched atop mountains, nestled into mountain valleys or otherwise at high altitude – such as San Cristobal de las Casas –  which means much lower temperatures.
Philippines
No-one really seems to be able to explain exactly why the beautiful Philippines gets missed off the South-East Asian back-packer circuit and hence receives far less tourist traffic than elsewhere in this region of the world. It ticks all the boxes – turquoise-watered palm-fringed beaches, low prices, warm locals, fascinating culture and so forth. Maybe it's because there are so many islands (think in thousands) it is hard to decide where to start. January is tourist high season in South-East Asia which means many places are annoyingly busy – not so the Philippines. Yet it too has the same lovely weather at this time of year found elsewhere which is partly responsible for making it peak season in these parts. Expect temperatures hovering around the high 20s to low 30s centigrade, low levels to zero rainfall and refreshing breezes blowing in from the sea to keep everything just perfect.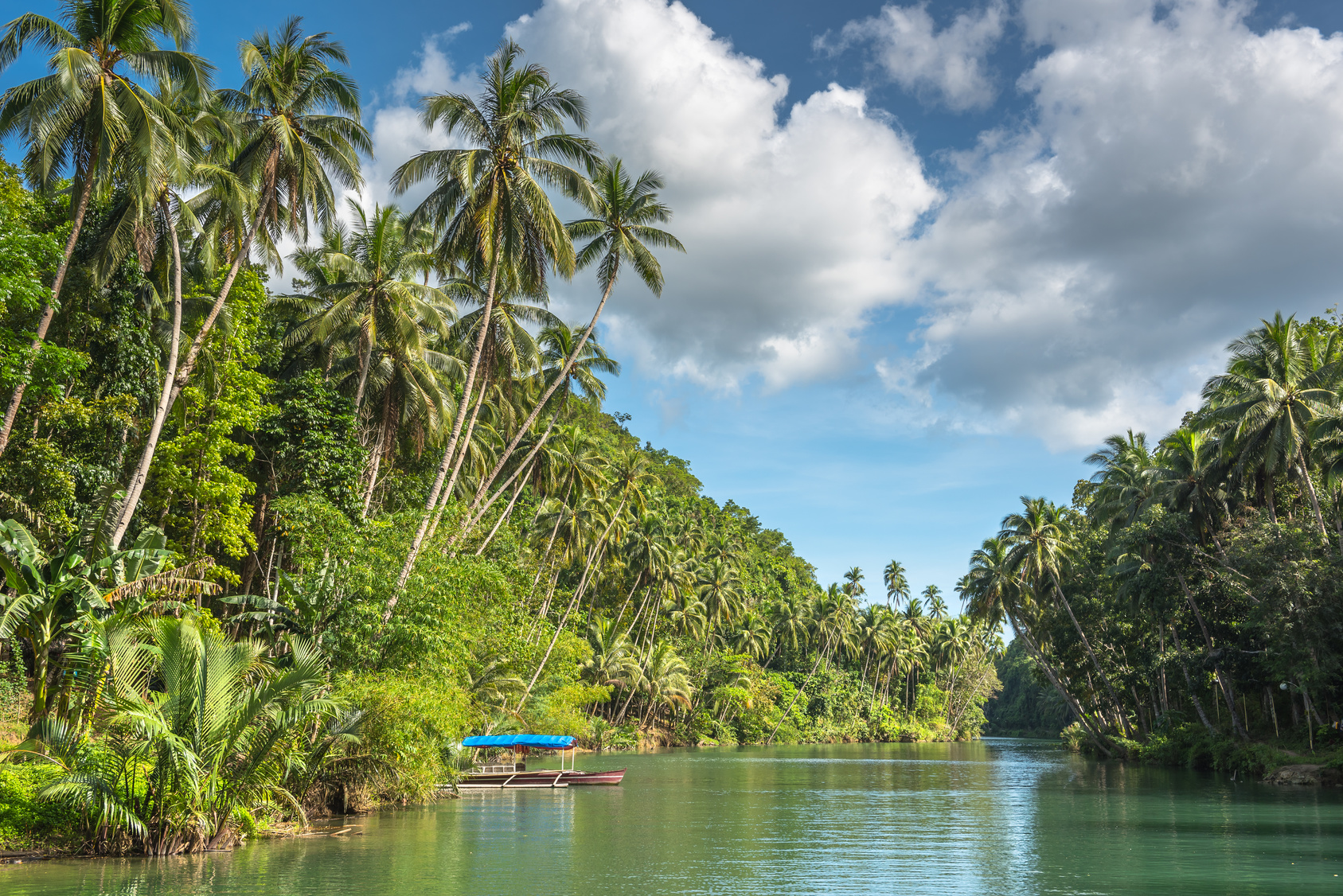 January also happens to be when the country's best and biggest party takes place. The week-long dawn-'til-dusk Ati-Atihan Festival on Kalibo is essentially a religious festival but it has all the elements of a Mardi Gras (including the sequins) with parades of tribal dancing and music complete with full traditional costume and weapons. Additionally, head to the Philippines this time of year and you'll have the chance to tick off 'swim with the planet's largest fish' from your bucket list. January is one of the months when the behemoth-sized fish known as a whale shark cruises through these waters.
Safari in Tanzania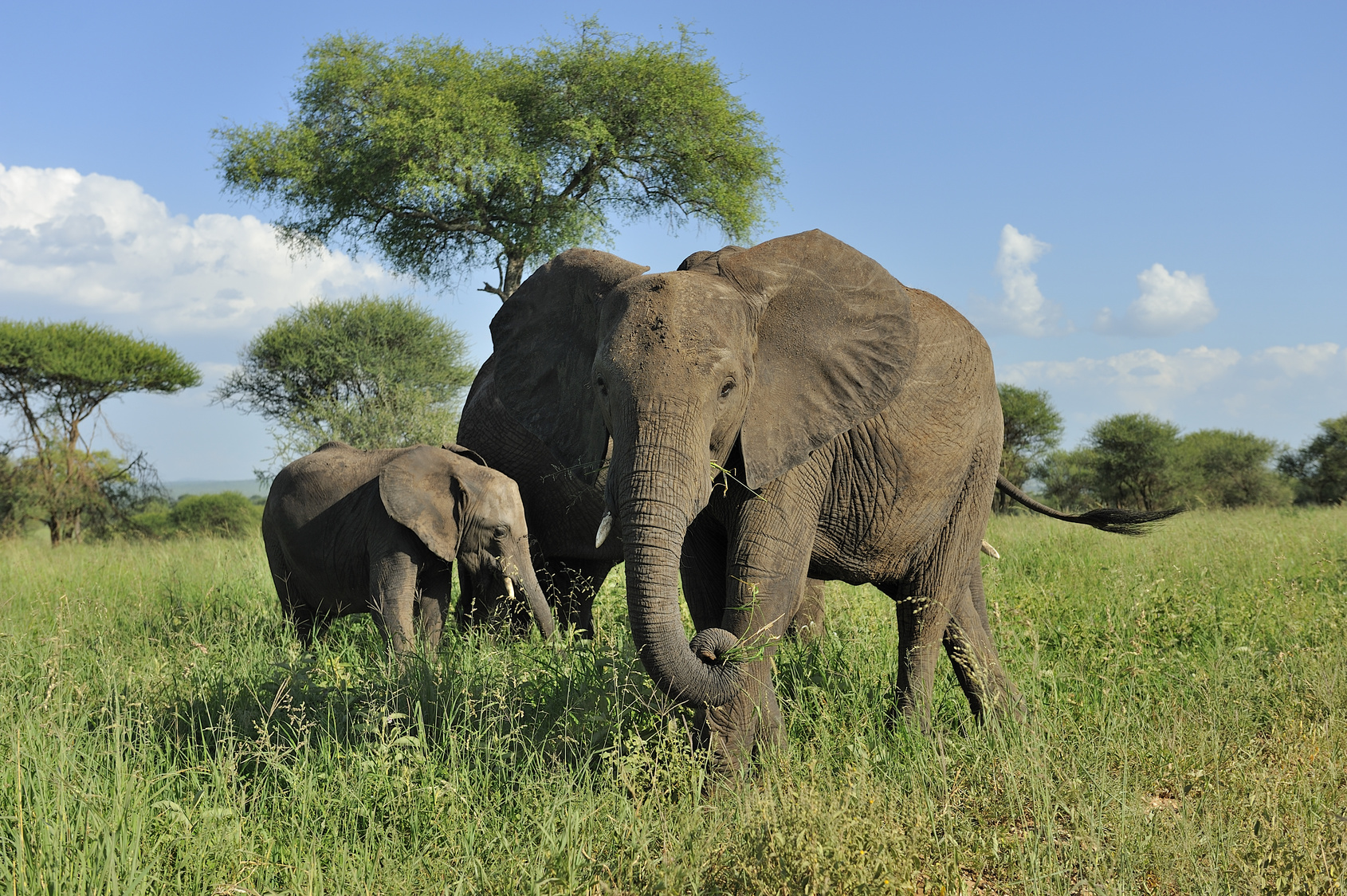 If wildlife spectaculars significant on a global scale are the type of thing which interest you, you need to head to Tanzania in East Africa. The seemingly endless plains of the Serengeti are located almost entirely within Tanzania (Kenya gets a bit too) and this vast region is home to one of the most awe-inspiring wildlife spectacles on earth – the annual wildebeest migration. January is not the month to see these massive herds (think 1 ½ million wildebeest and 200,000 gazelle and zebra) on the move but it is the time to witness another essential and no less spectacular part of this life-and-death cycle. January is when the pregnant females will start giving birth – while there is still water around – and between January and March around 400,000 calves will be born. Of course this large-scale event attracts the big cats to add to the wildlife viewing which might include the rare sight of cheetah and lion together. Expect to be able to tick hyena, giraffe, elephant and buffalo off your list too. Weather-wise, safari-ing in Tanzania in January means short sharp bursts of rain, sunshine and lush vegetation.
Iceland
As we said right at the beginning, if you're not headed out in January to avoid the Northern Hemisphere winter you need to head somewhere which totally embraces it instead. And what better place for that than Iceland – a land full of unpronounceable names but empty of tourist hordes with a winter landscape of snow, ice and glaciers, frozen and cascading waterfalls, very much alive volcanoes and erupting geysers.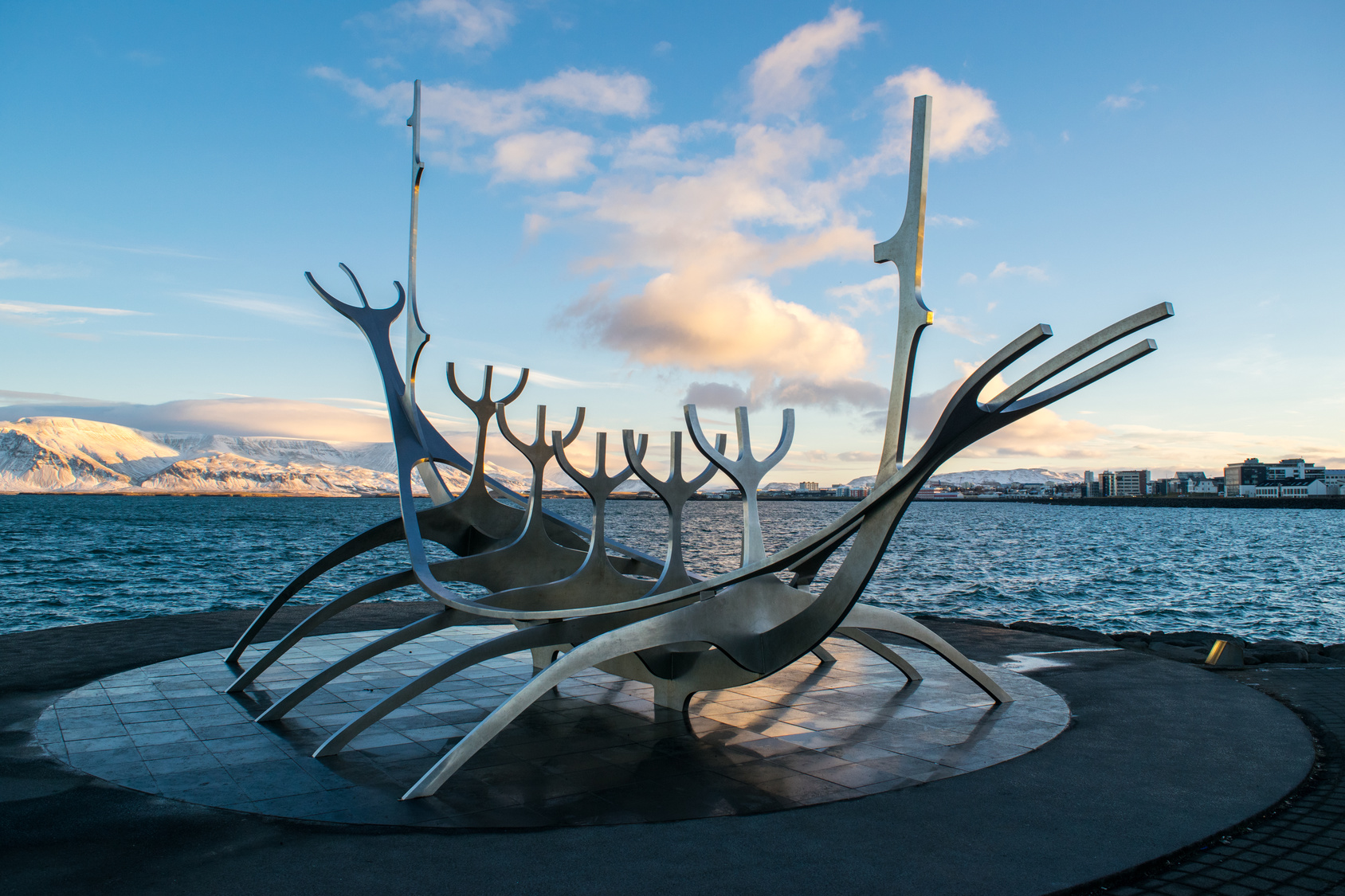 Prices are typically speaking still in the higher end of things which means long stays for the budget-conscious are not possible although Iceland does have hostels. However, those headed for the Americas will find there are airlines which offer convenient stop-overs to take in this geothermal wonderland and what's more there is a huge potential bonus if you come in January. This is the time of year when Northern Lights activity is at its peak – that eerie, mesmerising and beyond beautiful celestial display which polls show is the most common No 1. bucket-list entry.